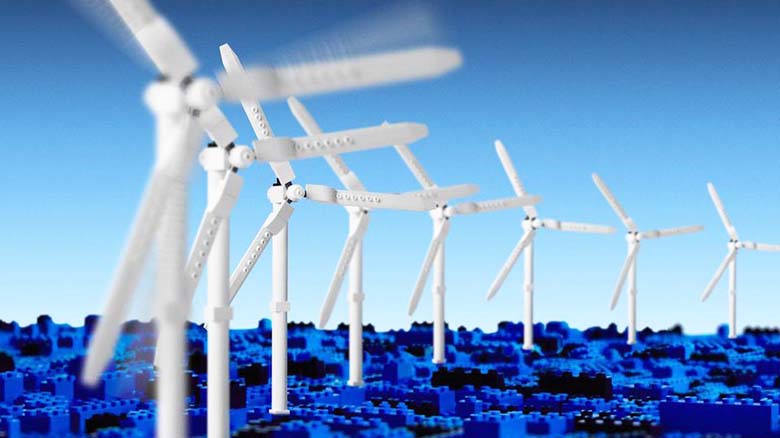 The owner of Danish toy and entertainment giant LEGO has bought itself a US solar power project developer.
Holding company KIRKBI, which also makes selected investments for LEGO's founding family, has acquired the majority stake of Enerparc U.S., a subsidiary of Germany's Enerparc. KIRKBI has interests in multiple offshore wind assets, real estate and an array of other companies.
While corporate interest in solar has surged, especially in the US, engagements usually a little more hands off. Most are procuring electricity from solar projects under long term power purchase agreements (PPA) that provide certainty on cost that brings its own value. The likes of Facebook and Google are investing their own money in projects. That gives them a 30% tax credit in return for the funding plus the PPA for the resulting electricity. The firm has more than 30 such contracts in place and is also investing in greenfield solar projects.
A major corporate from way outside the sector purchasing a solar developer would be considered a new move. LEGO is powered 100% by renewables has also gone down the route of installing some solar power on its own property, it is not shy of trying new things.
The iconic bricks were originally wooden until the firm bought a new-fangled plastic injection molding machine in the 1940s. It was a huge risk but it paid off. The Kirk Kristiansen family still controls 75% of the LEGO empire and uses the KIRKBI fund to direct money towards activities that meet certain criteria including a net positive impact on environmentally.
At this stage, it is unclear if the play is about deploying more KIRKBI funds directly into the project pipeline of Enerparc U.S., developing sites for its own captive PPAs or for simpler, hands-off ownership.
Thomas Lau Schleicher, Chief Investment Officer at KIRKBI A/S, said: "The significant majority stake in Enerparc Inc. gives KIRKBI a unique opportunity to take ownership in a company that has established an operational, commercial and scalable platform to bring solar power to many more Americans. We look forward to working closely with the Enerparc Inc. team and supporting the company's future growth in U.S. solar power generation, for which the demand remains strong."
Enerparc U.S. has deployed 100MW, making it a fairly small player for the moment. Its German parent has installed 2,500MW to date. With a net worth of $4.7 billion, the current head of the family, Kjeld Kirk Kristiansen, has the means to supercharge build-out at Enerparc, hit the firm's CSR values, rack up tax credits and, if it chooses, lower its electricity costs. A toy company buying a solar developer? It makes perfect sense.
Read more:
Source: Forbes.com