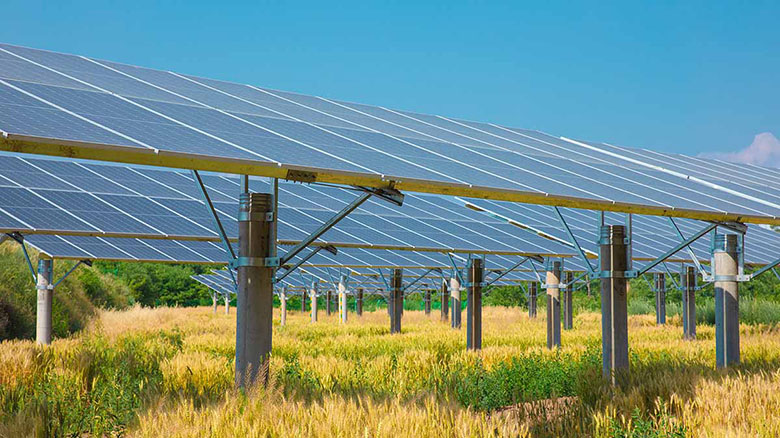 Two 500MW solar power plants were connected to the grid in China on Saturday with one of them boasting a very special landmark.
One of the projects in Golmud and developed by the China Three Gorges Group, will sell its power for 0.316 yuan per kWh, around five U.S. cents. That is less than the 0.325 yuan benchmark price for coal power in the country, according to the Chinese state news outlet Xinhua.
Both projects were part of a demonstration programme in the Mongolian-Tibetan Autonomous Prefecture of Haixi and will be managed directly by the National Energy Administration (NEA), the government body responsible for developing and delivering energy policy. The terms of the programme dictate that leading edge components must be used throughout to act as a catalyst for emerging technology. It is widely expected that the programme will expand in scope and scale.
While China curbed support for large-scale solar projects at the end of May 2018, projects that are part of the so-called Top Runner scheme for advanced technology and system design, as well as plants built as part of the Poverty Alleviation scheme, will continue to get support through 2019.
Support for new coal power capacity has been cut with the 13th five-year plan setting a ceiling for total coal capacity at 1100GW. But as reported by CoalSwarm and chinadialogue, the current coal capacity is 993GW and more than 250GW is under construction.
Landmark prices for solar, even with the support offered by the Top Runner programme take on additional meaning when prices reach levels this low offering utility firms added economic incentive to decarbonize the country's electricity network.
The network itself, however, is part of the problem in restricting investment in renewables in China, a problem officials are not shying away from. Interestingly, even the government-controlled Xinhua acknowledged that without some grid enforcement much of the power could be wasted.
Large-scale solar built in the desert regions of northwest China is frequently curtailed because the grid cannot distribute it. In early 2017, Xinjiang province was rejecting 39% of the solar power available to it with neighboring Gansu wasting 19%, according to official government statistics.
While China is still in the process of deciding what form its support for solar will take, a document circulated among the industry indicated that provinces would be tasked with taking more leadership and that grid reinforcement should be a prime consideration to avoid the exacerbation of the curtailing challenge.
I am the head of content at Solar Media, a publishing and events company rooted in solar, energy storage and the technologies and business models driving us towards low carbon power. I oversee our flagship solar energy news site PV-Tech.org. I have spent the majority of my career covering climate change politics, clean tech manufacturing, investment and the companies delivering our future power systems.
Read more:
Source: Forbes.com