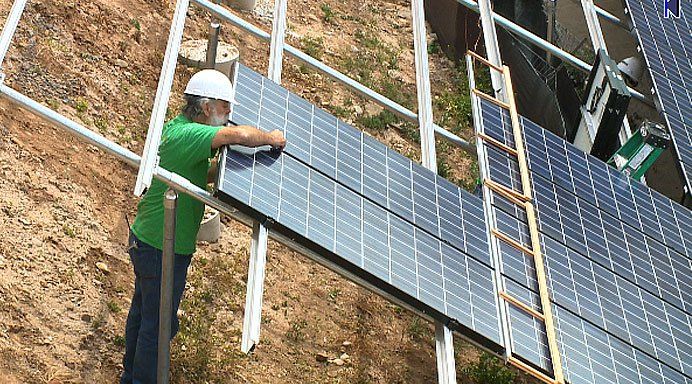 SAN DIEGO – San Diego led the U.S. in installed solar energy capacity last year and ranked second in solar per capita, according to a report released Tuesday by the Environment California Research & Policy Center.
San Diego surpassed Los Angeles to take over the top spot for total capacity and trailed only Honolulu in the per capita rankings.
"The city is setting a blazing example by investing in solar power to create clean air, local green jobs and a brighter future for all," said Michelle Kinman, of the Environment California Research & Policy Center.
"The sky's the limit when it comes to putting San Diego's clean and abundant sunshine to work as long as city leaders continue to embrace forward- thinking solar policies," she said.
In terms of total installed capacity, Los Angeles fell to the second position in the rankings, followed by Honolulu, San Jose and Phoenix. Colder- climate cities Indianapolis and New York ranked sixth and seventh.
In the per capita tally, San Diego was followed by San Jose, Indianapolis and Albuquerque.
According to Environment California, San Diego's solar capacity increased 60 percent last year to 303 megawatts.
"San Diego is setting the standard for other cities across the country when it comes to protecting our environment and creating a cleaner future," Mayor Kevin Faulconer said. "This new ranking is a testament to the many San Diego residents and businesses harnessing our natural resources as we march toward our goal of using 100 percent renewable energy throughout the city."
The top 20 cities in the rankings received as much power from solar in 2016 as the entire country did in 2010, according to the report.
Source: Fox5sandiego.com