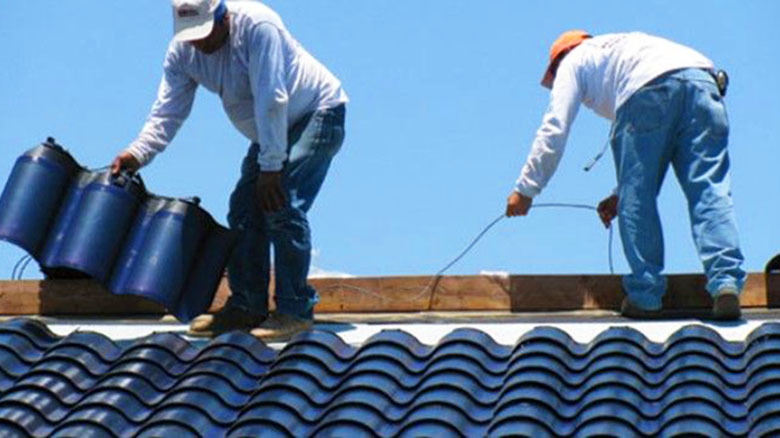 Just imagine your neighborhood mason fitting your roof tiles and these same tiles producing dependable solar energy for your house or office – you no longer need to hire scientists and alternative energy nerds for a simple roof job, and the cost is no longer a bottleneck. A technology catches on when it is easier to implement and efficient to use.
With Solé tiles, constructing roofs that produce solar energy without becoming cumbersome and expensive eye-sores is soon going to become a reality.
For billions of years the sun has been spewing out gargantuan amounts of energy and if we can use even a miniscule portion of it, pollution-free and inexpensive power can be provided to every single home and industry for as long as we live. Consequently, many energy companies and scientists are strenuously working towards a model that can produce cheap energy in the least intrusive manner. Solé tiles are definitely a step in that direction.
They look just as normal rooftop tiles and they can be fitted with least fuss and you don't even feel the difference in terms of how your roof looks. Their light-weight performance polymer construction results in easy handling and construction. By using 20%-25% of the roof area the tiles can generate 860 kilowatt hours per square (or per 100 square feet) annually in an area with "5.8 peak sun hours" per day.
The Solé tiles came into existence when SRS Energy hired Bresslergroup as the designers of the first curved building-integrated photovoltaic (BIPV) roofing product. Bresslergroup is a Philedelphia-based product design company that has collaborated with clients like Black and Decker, Motorola, Becton Dickinson and Honeywell.
Peter Bressler, the principal of Bresslergroup, has been enamored with the idea of producing solar panels that can become an integral part of the roofing system. So he came up with the idea of condensing a massive solar panel into a modular system that can easily be used as a design element, rather than some extra contrivance about to destroy the look of the establishment.
So when SRS Energy hired Bresslergroup, instead of the typical, uninspiring silicon crystalline wafers, they created a polymeric material that allowed them to make the curve of the tile, and this produced the shape of the regular tile. For the panels they used extremely flexible triple-junction non-crystalline amorphous silicon cells made by Michigan-based UNI-SOLAR, known as a "thin film" technology.
The Solé tiles can be seamlessly integrated with the terra-cotta tiles on your roof. It's like, the solar panel themselves become your roof, instead of you installing them on your roof. SRS Energy hopes that Solé tiles will become part of the architecture and building of residences and commercial properties.
Read more: