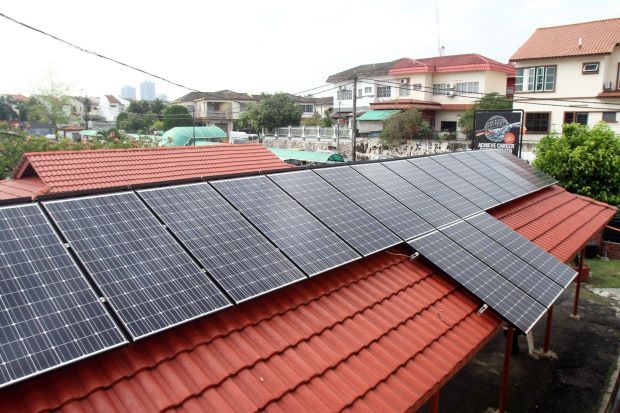 TWO new policies will be introduced to help domestic and commercial users of solar power to enjoy cheaper electricity bills from Jan 1, 2019, says Energy, Science, Environment and Climate Change Minister Yeo Bee Yin.
The breakthrough follows the implementation of a "solar leasing" concept and better profits for those producing excess solar power.
"We have decided to improve and expand the Supply Agreement for the Renewable Energy (SARE) programme to allow consumers to install solar panels for their homes under a solar leasing concept.
"Under solar leasing, there will be zero upfront cost, where individuals need not come out with any initial costs for installing the solar panels," Yeo said when answering a question raised by Ahmad Fadhli Shaari (PAS-Pasir Mas).
This model, she said, was similar to purchasing handphones but was now applicable to solar panels.
"The monthly payments for solar power or repayments to the solar power company can be done through the Tenaga Nasional Bhd (TNB) bill," she said.
Depending on the size of the area fitted with solar panels, she said consumers would see a reduction in their monthly electricity bills.
Also to be implemented on Jan 1 is an improved Net Energy Metering (NEM) mechanism, to allow consumers producing solar power to enjoy better rebates from TNB.
Yeo said the current NEM system was not well received.
As of October this year, only 17MW or 3% out of the 500MW quota was taken up.
She said this was because consumers were selling excess solar power at a displaced cost to TNB.
Source: Thestar