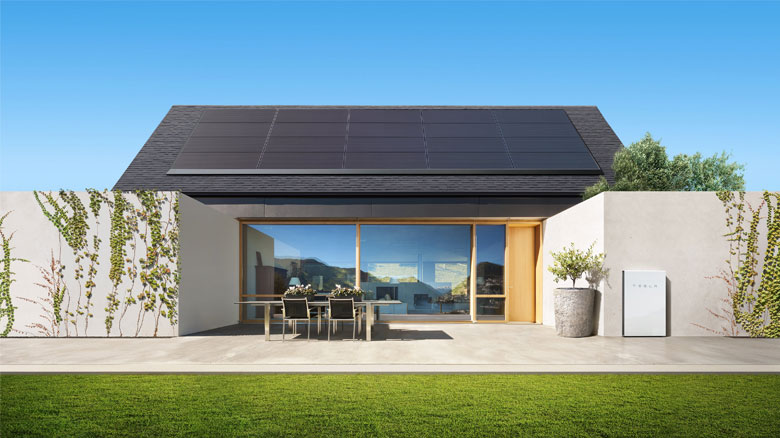 Tesla is making solar affordable again with a new solar rental program that lets homeowners simply rent a solar system for a flat monthly rate. To further sweeten the deal, there is no upfront installation cost at all and there is no long-term contract. That means, theoretically, someone could install solar with the program and have it removed a month later if they don't like how it is performing, how it looks, how much money is being saved, that the planet is being saving, or that they're generating their own power.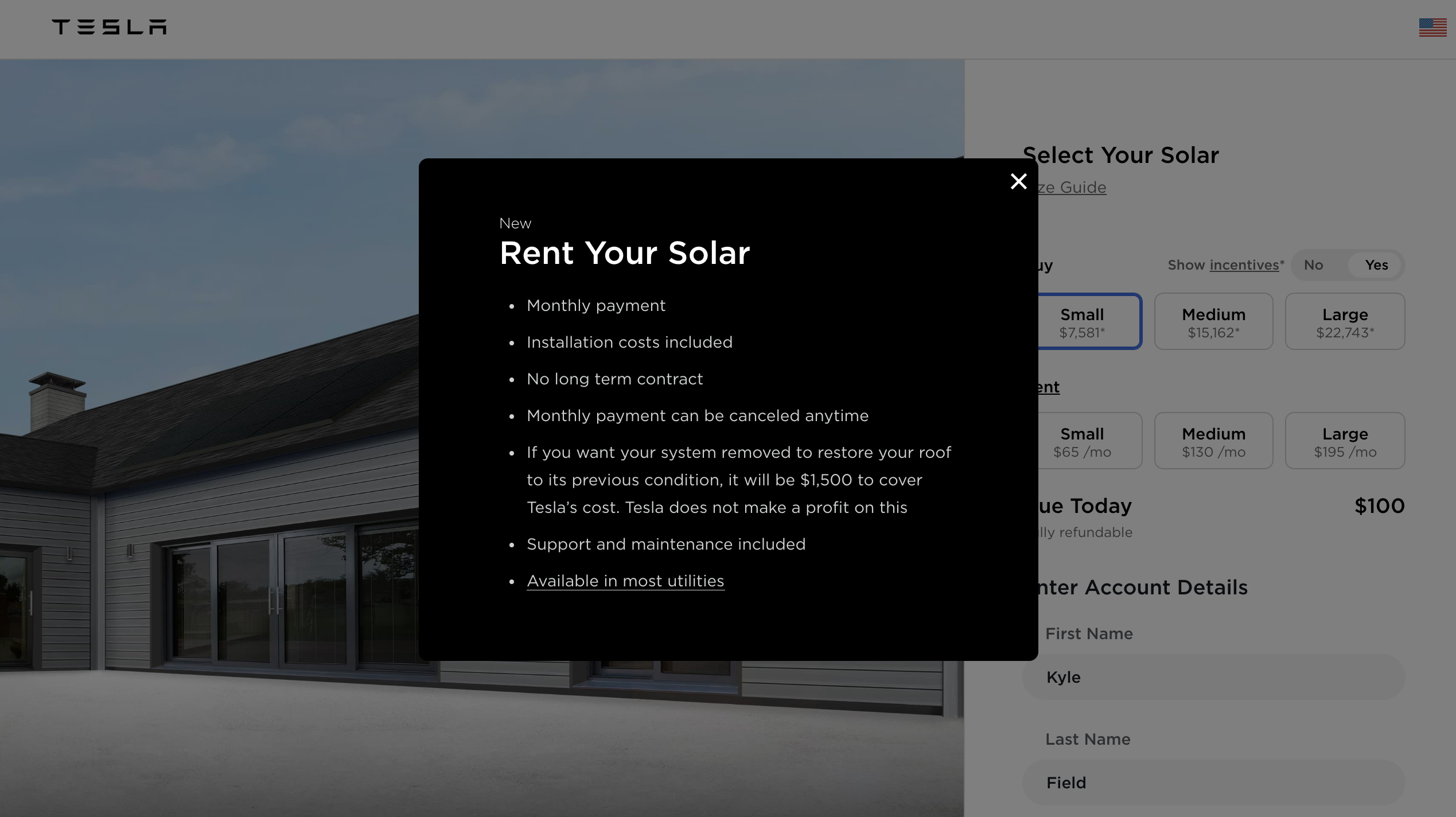 The new rental systems come in three system sizes to fit most homes and lifestyles at three flat rates:
3.8 kW for $65 per month
7.6 kW for $130 per month
11.4 kW for $195 per month
Zero Down, Instant Savings
That creates a very strong incentive for Tesla to build a pricing structure that is not just compelling, but that provides real value for customers every month. Along those lines, Tesla estimates that the 3.8 kW system will save homeowners $250–650 per year after paying the monthly rent to Tesla. The 7.6 kW system is estimated to save $500 to $1,300 and the 11.4 kW system is estimated to save $750 to $1,950 per month after paying the solar system rental fee.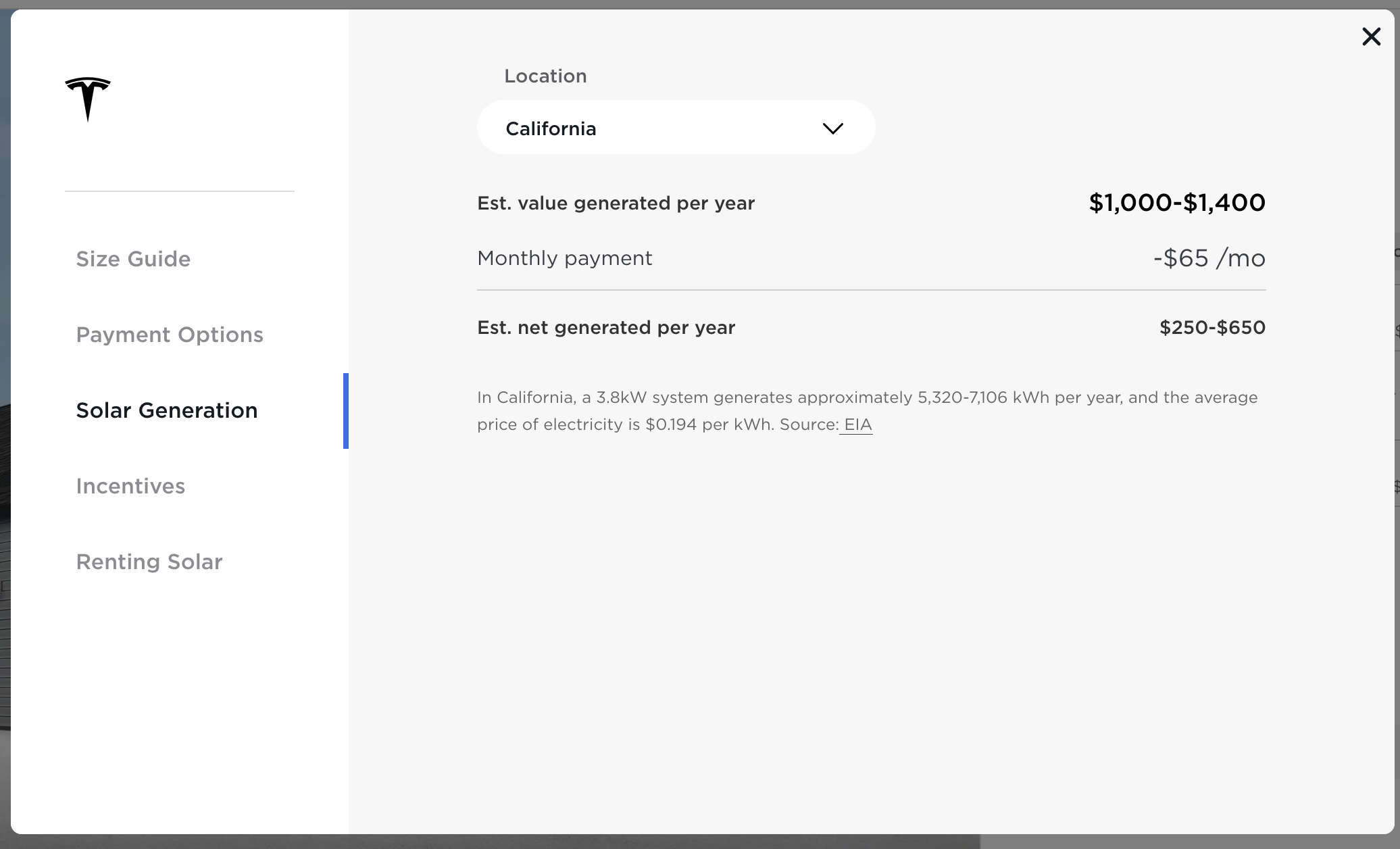 Said another way, Tesla believes it can charge homeowners a flat rate to take all the financial risk to put solar on the roof and save them money from month 1 with these three rental offerings. If Tesla can deliver on this, it seems like a surefire way for Tesla to pull in new customers and regain the footing it has lost in the residential solar market since the SolarCity acquisition.
Simplified Savings, Streamlined Billing
The new program disconnects customers and Tesla from the complex billing process standard with most solar power purchase agreements (PPA) that sends customers a monthly bill based on the amount of power produced by the system. Solar production varies every month based on a number of variables like the weather, cleanliness of the panels, geographical location, and seasonality, causing fluctuations in income every single month.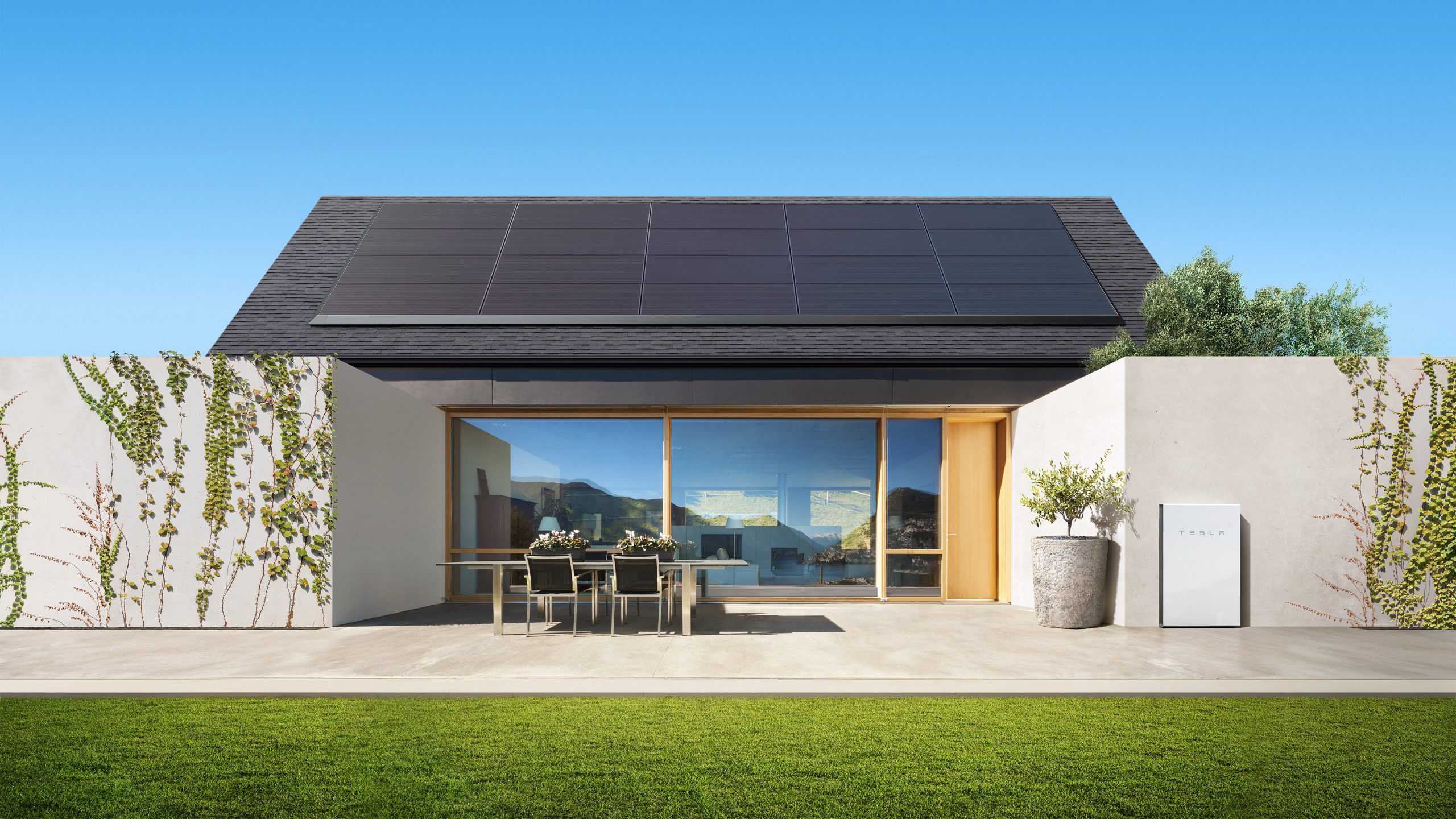 Moving to a flat rate eliminates the complexity and variability in income to the company and also gives customers a much less complicated way to think about system cost. Instead of comparing estimated outputs and theoretical monthly bills based on estimated production, the flat rental price of the system boils all that down to one monthly fee for each of the three standard system sizes being offered by Tesla.
Estimated Cost Per Kilowatt-Hour
To determine the estimated output of each of the three system sizes, the system size and location can be entered into the National Renewable Energy Laboratory's PVWatts Calculator. For my address in Ventura, California, the system estimates the 3.8 kW system would produce 6,137 kWh/year, with a range of 5,847 to 6,266 due to the production variables mentioned earlier.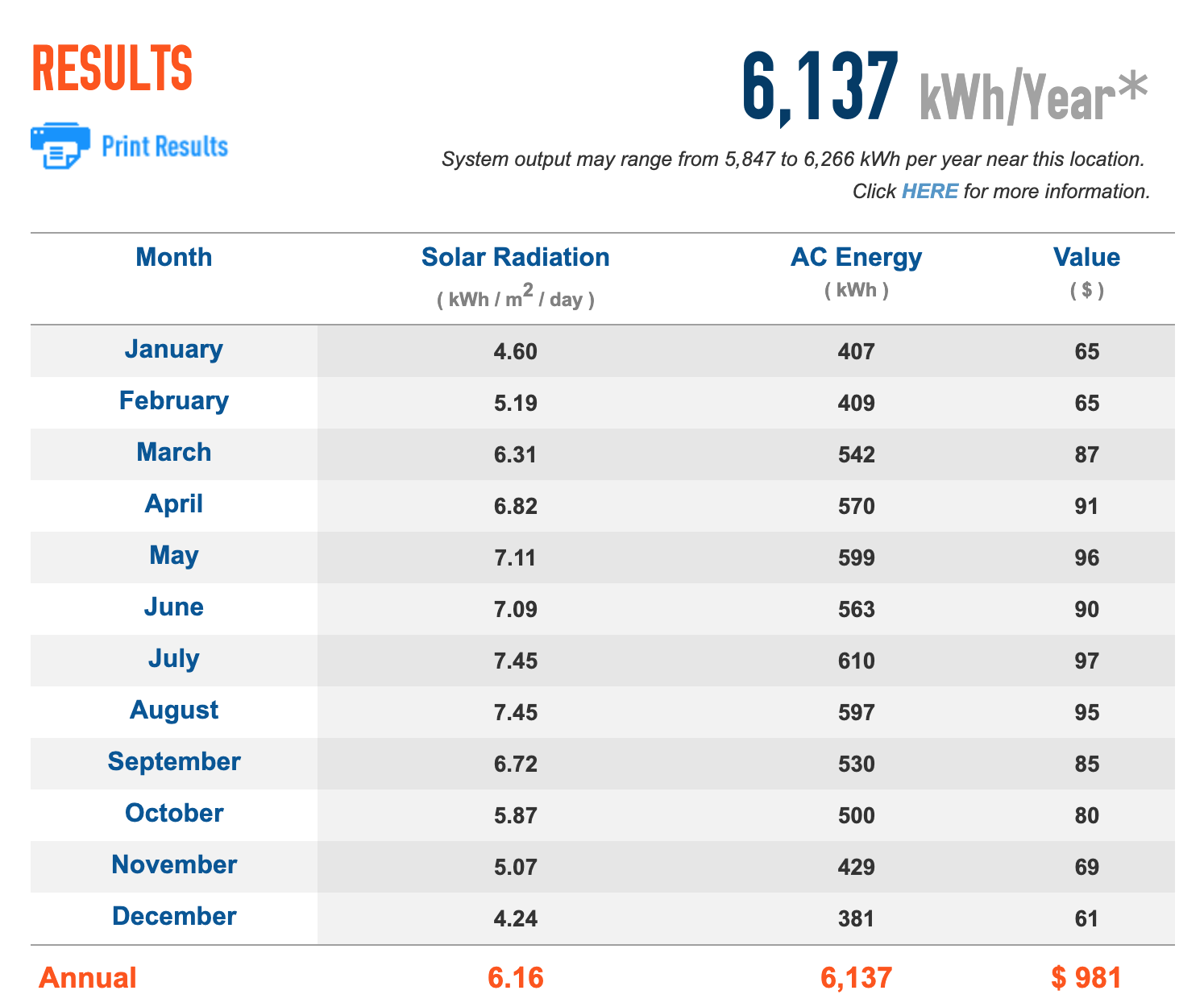 Tesla's pricing is flat for the small, medium, and large system sizes, so the cost per kWh to the customer based on these estimates is flat as well. For my location, it nets out to $0.13/kWh, which is far better than the variable utility pricing here. Again, the price is the same no matter which system you go with, but while the system cost will not change throughout the year, the actual production will, impacting the actual cost per kWh over the life of the system.
Degradation
As with any solar system, the production from solar panels drops over time about 0.5% per year. This is something anyone considering solar should be aware of and factor into the financial calculations. Having said that, electricity prices typically increase consistently over the years, making a 0.5% drop in production a small price to pay for the upfront savings that should only continue to get better as utility prices climb.
More Information
Check out the new rental plans at tesla.com/solar to see all the juicy details.
The Energy Subscription Agreement for California is here, though this will vary state by state based on differences in regulation, utilities, fees, consumer protection laws, etc.
Source: Cleantechnica.com
Summary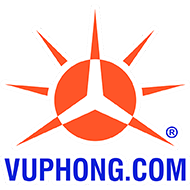 Name
Nickname
Website
Job Title
Address
111 Lot 1 Group 11, Dong An 3, Binh Hoa, Thuan An, Binh Duong, VN

,