WHAT IS HIGH-QUALITY SOLAR POWER SERVICE?
These are elements made up by:
Quality working material

Efficient solar panels

High experienced technical & consults team

Carful warranty service
And that's what we - Vu Phong Energy Group guarantee to provide.
Let's Talk Now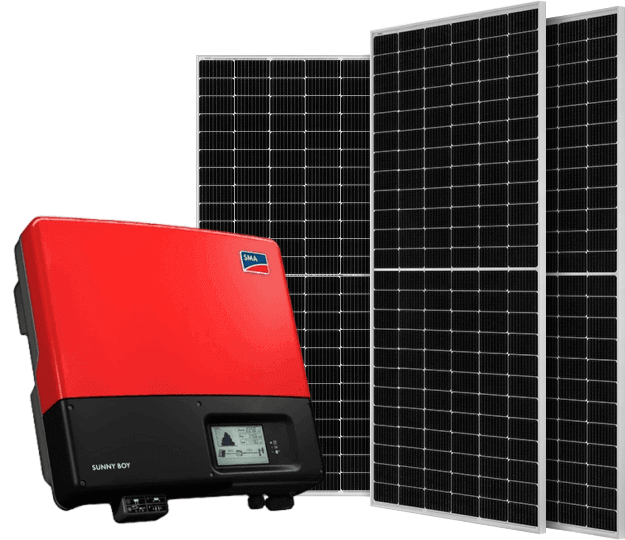 Frequently asked Questions
Can the solar power system sell to EVN?
Vu Phong Energy Group supports to connect the grid to the national electricity system 100% when the system is completed and put into operation. Committed that customers will sign a contract to sell electricity to EVN at the highest selling price according to the State's regulations.
How long does it take to install solar power?
Thanks to reduced investment costs, optimized capacity and durability of materials, the payback period of solar power is shortened to only about 5-6 years (the payback time depends on a number of factors such as cost, cost, etc.) installation cost, operating capacity, electricity usage time, electricity consumption, etc.). With the lifespan of photovoltaic panels up to 30-50 years, the profit time from the system is very large.
Will the system work during a power outage?
When the grid power is lost, the grid-tied solar power system will automatically stop working. This is to ensure the safety of those going for electrical checks or repairs. With the current power infrastructure, grid outages rarely occur, so it hardly affects the investment efficiency of the system.
Does the solar power system work when it's raining or cloudy?
On cloudy and rainy days, the grid-tied solar power system still operates continuously, but when the intensity of solar radiation decreases, the electricity output also decreases. However, domestic and production electrical equipment still operates stably and continuously thanks to the addition of electricity from the grid when necessary.
Does the power supply require a permit?
Vu Phong Energy is committed to supporting customers with the entire process, procedures, drawings, grid connection, construction, EVN contract signing… All Vu Phong Energy customers do not need to travel and worry about procedures, grid tie.
How to check out?
Customers only need to contact Vu Phong Energy via Call Center 1800 7171. We will advise on system details and support the rest of the procedures in the fastest time, accompanying customers for the whole system lifetime cycle, many special preferential policies.
What is solar energy?
Solar energy was the first energy source in the world and was used by humans before they even learned to make fire. Solar energy is understood as radiant energy and heat that comes from the sun. Solar energy and its secondary resources such as wind power, wave power, water power, biomass… make up most of the renewable energy on earth. Humans and creatures on earth would not be able to exist without the sun and its energy source.
Get Quick Price Install Solar Systems On Your House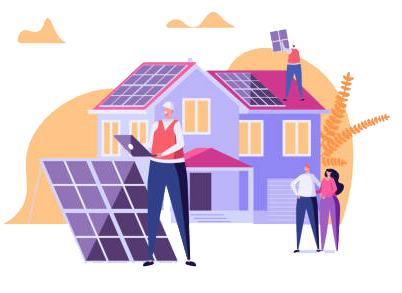 Working Process
We follow a process that makes it easy for you to use solar energy.