Vu Phong Energy Group personnel with mottos:
The Company's Establishment And Development History
Established in early 2009 under the name Vu Phong Solar JSC (Vu Phong Solar), Vu Phong Energy Group has grown to become a market leader in the field of renewable energy, with numerous customers – partners that include reputable domestic and international businesses and organizations.
DEVELOP CLEAN ENERGY FOR THE GREEN ENVIRONMENT AND SUSTAINABLE DEVELOPMENT
OUR CORPORATE SOCIAL RESPONSIBILITY (CSR) ACTIVITIES
As we work toward our mission of ``Develop clean energy for the green environment and sustainable development`` Vu Phong Energy Group is always interested in social responsibility by respecting the rights of employees and stakeholders. In practice, we carry out CSR activities based on three of the United Nation's 17 Sustainable Development Goals (SDGs), which are as follows:
More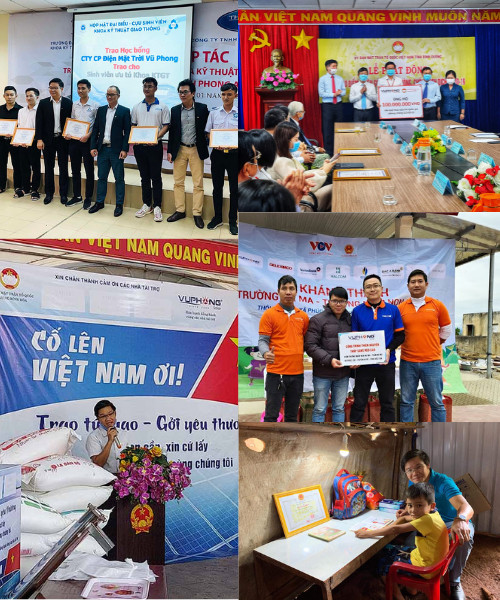 We are always looking for talented individuals to join our team. We are working together to ``Develop clean energy for the green environment and sustainable growth.``
JOIN OUR TEAM
More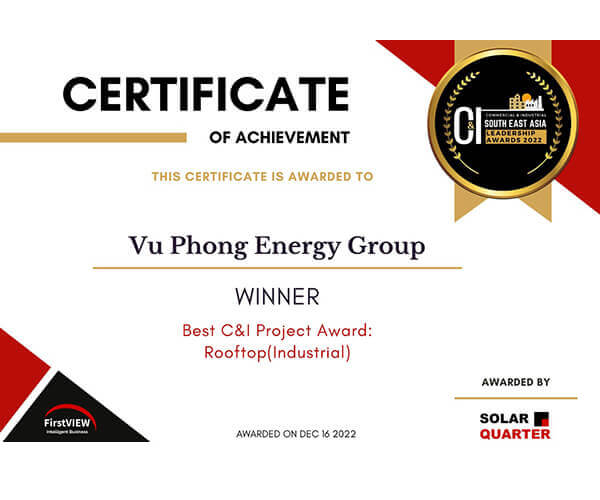 BEST C&I PROJECT AWARD:
ROOFTOP (INDUSTRIAL)
South East AsiaLeadership Awards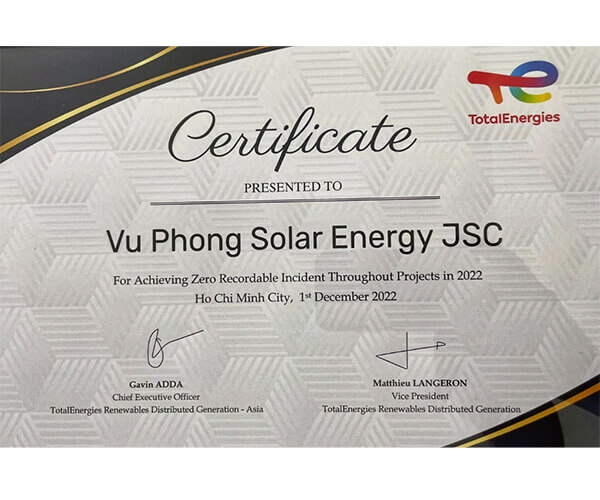 ACHIEVING ZERO RECORDABLE INCIDENT
THROUGHOUT PROJECTS IN 2022
TotalEnergies
The number perform for our journey
Our achivements
0
+
Big projects completed, a 300 percent increase in the last three years
0
+
MWp has been completed and is currently under construction.
0
Branches and Representative Offices in Vietnam
DEVELOP CLEAN ENERGY FOR THE GREEN ENVIRONMENT AND SUSTAINABLE DEVELOPMENT