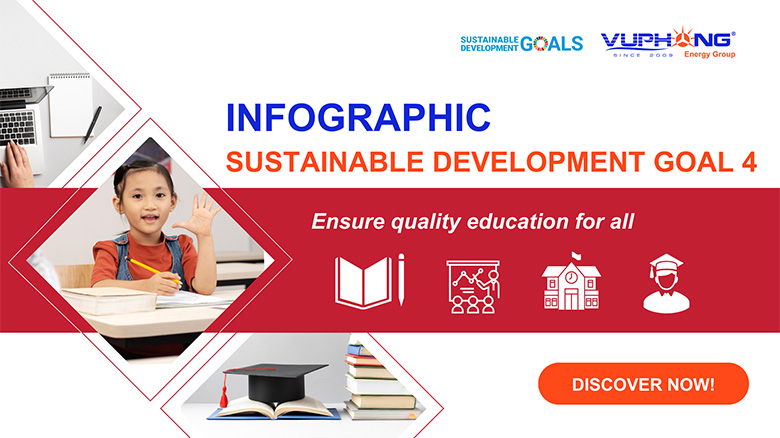 Comments to the National Report 2020: Five-year progress of Sustainable Development Goals implementation (SDGs National Report 2020), Vietnam is expected to meet 5/17 SDGs by 2030. This includes Goal 4: Ensure quality education for all.
Goal 4 is also one of the SDGs that Vu Phong Energy Group is attempting to accomplish via a variety of practical and "long-term" actions, including: participating in student funding and scholarship programs; accompanying in projects, the contest for creative incubation; cooperation with universities on career guidance, training, and recruiting; participating in the school building and renovation programs – bring solar power to upland and distant schools…
Vu Phong Energy Group is currently a collective member of the Club "For beloved Hoang Sa-Truong Sa" which is part of the Vu A Dinh Scholarship Fund – the unit has been implementing many meaningful programs and projects for students who are naval soldiers and fishermen's families who are in difficult circumstances, heading to the home island.
Please read the infographic below to learn more about the specific goals of Goal 4 as well as the contributions of Vu Phong Energy Group to this goal:

Read more:
Vu Phong Energy Group