THE HIGH STANDARD
SOLAR FARM CONSTRUCTION
Vu Phong Energy Group, with more than 12 years of expertise in the field of renewable energy in general and solar power in particular, is pleased to be the EPC unit that clients always trust because it combines three factors
High Competency: We focus on establishing a renewable energy system and have assembled a team of highly competent engineers.
Reputation: We are known for assuring quality, safety, and beauty in all of our projects.
Strongly Committed: We are constantly committed to offering thoughtful services and advice on the best customer solution.
PV plant performance

Legal requirements for Plant operation

Power generation license

Building & environmental permits
Ensuring regulatory compliance
Legal requirements for Plant operation

PPAs

Power generation license

Building & environmental permits
Plant documentation management
Performance monitoring

Performance analysis & improvement

Issue detection

Service dispatch

Security monitoring interface
Plant controls

Power generation forecasting

Grid operator interface, grid code compliance

Maintenance scheduling
Reporting to Technical Asset Management Manager
Preventative maintenance

Corrective maintenance

Extraordinary maintenance
Preventative maintenance

Vegetation management

Dust removal
General site management (pest control, water/waste management, roads/fences/buildings/drain maintenance, surveillance system)

Onsite measurements (meter readings, data entry on fiscal registers, string measurements, thermal inspection)
Billing, collection payments

Accounting & financial reporting

Tax preparation, filling, administration

Equity/debt management

Insurance administration

Working closely with banks, investors and local authorities

SPV representation

Others (REC accounting/trading, community benefits etc.)
VU PHONG ENERGY GROUP and STEAG leverage each other's strong renewable energy expertise to provide
value driven lifecycle asset management services
VU PHONG's development, EPC and O&M expertise
Leading Vietnamese renewable energy implementation partner, investor and developer

Dedicated R&D function and lifecycle asset management team

Established government and local stakeholder relationships
STEAG's strong technical expertise in power sector
Engineering excellence covering 80 countries and 100+ GW of power plant capacity in all technologies

11 GW of installed capacity under O&M around the globe for third parties

German market leader of digital power plant asset performance management solutions
Dedicated management team
Decades of professional working experience in Southeast Asia, India and Europe.

Distinct value driven mindset offering an OEM independent service stack.

Strong corporate governance and believer in multicultural and multidisciplinary collaboration
Established asset intelligence framework currently being used to monitor 100+ GW of power plant capacity globally

10+ years of experience and proven track record in integrating digital solutions into existing workflows

Dedicated in house R&D function
Remote Monitoring Center and Service Packages
Objective: Leverage Asset Intelligence Platform
Real-time monitoring of each wind turbine and windfarm by way of HQ-KPI and ML

Assessment of equipment and asset performance

Assessment of equipment and asset health

Basis for further services

Backbone for discussion with OEM
Objective: Valuable guidance based on Asset Intelligence
Enabling smart maintenance planning

Power & revenue forecast

Timely optimization of preventive measures

Recommendation of value-driven performance improvement measures

Ordinary and extraordinary reports

Power curve assessment, action recommendations incl. RCA, etc.

Warranty assessment

Contract monitoring
Objective: Execution of Asset Guide recommendations
Intelligent maintenance optimization and steering

Spare part (logistic) and workforce optimization, Ticket system, etc.

Action implementation and execution based on performance and RCA reporting

Asset consulting / contract management

Contract negotiation

Due diligence reporting, lifetime extension assessment, etc.

Claim management based on warranty assessment
O&M and Technical Management Service
Wind Farm Operation & Management
Managing overall wind plant operation to prevent damages and achieve an optimal operating result.

Ensuring smooth running of technical aspects of WTG on daily basis.

Power generation forecasting

Implementing grid code compliance service
Daily monitoring and reporting the switch yards and WTG operation and status.

Conducting functional check by extracting asset and relevant data from remote monitoring center to ensure data availability at all time via an online platform.

Monitoring the remedy of any identified fault during the commissioning and acceptance of the asset by the client.

Providing management and routine condition monitoring of the wind turbines: supervise the maintenance company and its sub-contractors' performance; record all completed tests and notify the client of the results thereafter.

Activating and controlling to make sure that the maintenance company does initiate repair/retrofit works at the site.

Conveying weekly calls (or meetings) with the maintenance company to address all open issues and agree upon the maintenance programme.
Operation & Maintenance for Substations
Daily checking equipment status as approved master maintenance plan.

Co-ordinating with load dispatch center to comply EVN requirements.
Investigating failure diagnostic and repairing 1st level during component warranty period based on technical advisory.
Periodical inspection of switchyards and WTG operation and status.
Warehouse and spare parts management (items and quantity).
Maintenance of Balance of Plant (BOP) Management
Monitoring BOP road, drain aging maintenance work.

Daily checking WTGs foundation.
Health and Safety Executive (HSE)
Ensuring that all parties accessing the Site have read and have a good knowledge of the rules and regulations.

Implementing and inspecting plant operation accordance with ISO 14000 & ISO 45001 to ensure no HSE risks remain.

Providing all reports, findings, recommendations on possible mitigation/corrective plan; archiving relevant information to asset data room.
Environmental, Social and Corporate Governance (ESG)
Reviewing on a regular basis the environmental monitoring services provided by the maintenance company with regard to the client's environmental obligations according to environmental monitoring assignment contracts, if any

Advising and implementing local activities to achieve client's ESG sustainability goals.

Serving as first point of contact for all local third-parties, neighbors, farmers, authorities, service providers, in the name and on behalf of the client in case of an active security intervention and for the discussion of interventions necessary to provide appropriate security to comply with insurance.
Commercial Management Service
Administration Service
Coordinating with 3rd party to declare tax, monitor tax returns and use its reasonable efforts to ensure the compliance with applicable tax obligations.
Providing information in preparation of annual financial statement and for filling of tax return; answering to tax audit from any tax authorities.
Coordinating with auditors and local tax authority.
Managing shareholder's accounts.
Conducting monthly or/and quarterly gap analysis both between targeted and budgeted revenues and between targeted and budgeted costs.
Invoice & Payment Management
Billing administration.
Account payables administration.
Conducting monetary transactions as directed by and on behalf of the client, in accordance with the obligations and rights of the client's agreements.
Managing company agreements and assets documents; commercial correspondence of client in relation to asset.
Insurance Management
Monitoring to make sure the asset is adequately insured at all time in:

Coordination with the client's insurance advisor;
Other performance of the payments of insurance premiums in a timely manner;
Initiation of renewal of insurance policies if needed;
Notification of the client insurance coverage and validity status.

Notifying any arising claims under the insurance agreements to the relevant insurance company in coordination with the client's insurance advisor.
Corporate Secretary
Shareholders' meetings management.
Opening, registering and updating Company's Charter
Preparing Resolution/Decision
Preparing other internal documents in light of the Company policy per Company's request
Amending and updating ERC/IRC
Managing licenses, equipment warranty certification, legal permissions complied to ISO 9001 standard.​ – Coordinating with local government departments in accordance with laws.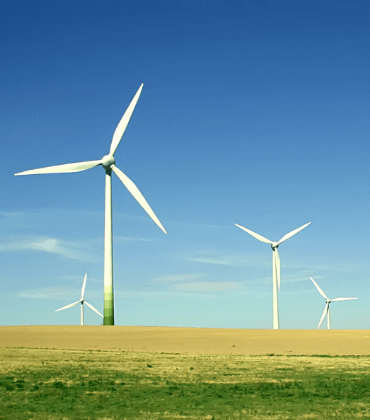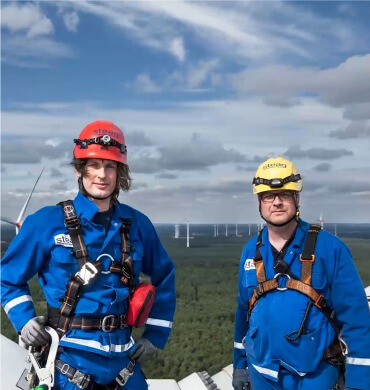 Need more information about renewable power plant
Please call +84 9 1800 7171 Or email us: hello@vuphong.com