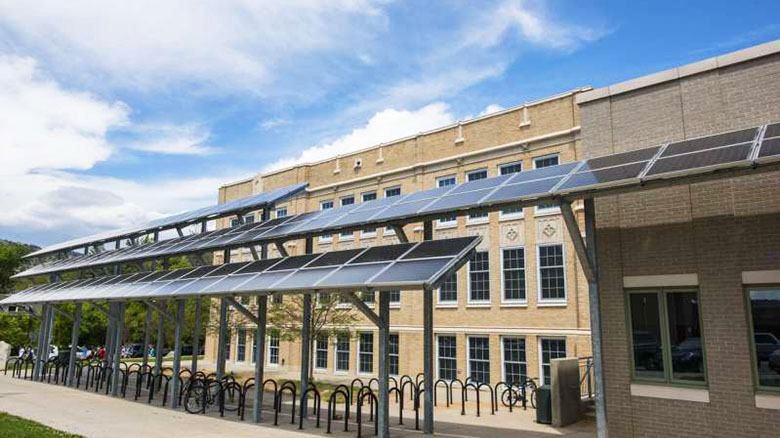 New research published in the peer-reviewed journal Environmental Research Letters suggests that school rooftops and campuses could be an untapped resource for solar energy, which could help shrink electricity bills and reduce the education sector's carbon footprint.
The research indicates that utilising all viable space for solar panels could allow schools to meet up to 75% of their electricity needs, leading to a reduction in carbon emissions by as much as 28%. By switching to solar power, schools can unplug from grids fed by natural gas and coal power plants that produce air pollutants which can cause serious health consequences including heart attacks and reduced lung function.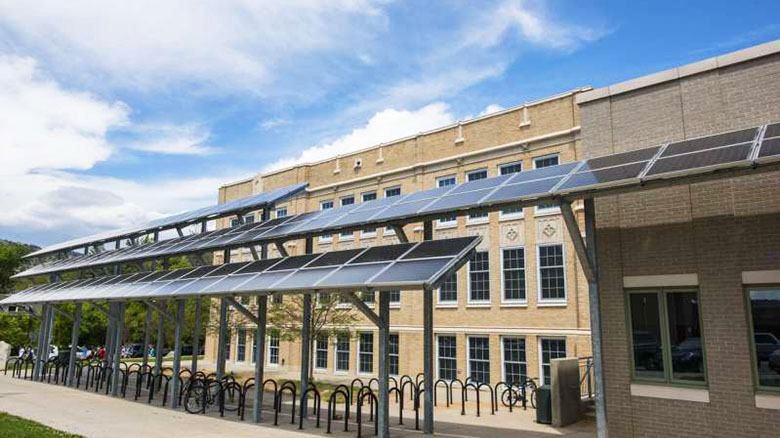 In addition to the environmental and health benefits, solar panels could also provide new learning opportunities for students. Some schools are already using data from their on-site solar energy systems to help students with their education, for example by teaching fractions or demonstrating how shifting panel angles can affect power production.
According to the research, nationwide benefits from an all-out push for solar installations on school buildings could be worth as much as $4 billion per year. However, the study indicates that it is not economically viable for educational institutions to purchase rooftop solar systems outright in any state. Instead, the projects can make financial sense for schools if they contract a company to install, own and operate the system and sell electricity to the school at a set rate.
The study also shows that nearly all states could reap value from school solar projects far greater than the amount they're spending on subsidies and rebates. However, California and New York are exceptions, as the researchers concluded that currently available rebates exceed the financial, health, environmental and climate change benefits provided to society by rooftop solar systems on schools, at least at today's prices for offsetting carbon emissions through other means.