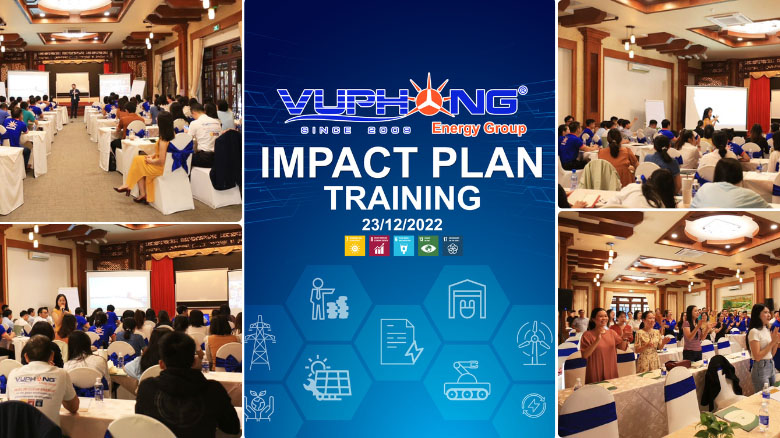 In the last days of 2022, the Vu Phong Energy Group team met and participated in an exciting internal training program to enable each person actively develop, maximize the potential of each other in team engagement to accomplish work and life goals together.
The Impact plan & Self-worth optimization training program was held with energy and a spirit of proactive learning, actively sharing – critiquing. Aside from being provided in-depth instructions on creating an effective Impact plan, each Vu Phong Energy Group member is given favourable conditions to proactively plan their work goals for the next year and orient and develop personal career goals in connection with the team's common goals.
The internal training program Impact plan & Self-worth optimization also contributes to the growth of Vu Phong's personnel values, particularly the Proactive spirit. Throughout the development journey, with the spirit of Proactive with Challenge – Innovation & Creativity – Integrity – Collaboration – Caring & Respect, Vu Phong Energy Group team have always worked together and made impressive achievements in the mission "Develop clean energy for the green environment and sustainable development". This is especially significant given that 2023 is expected to be a year in which more resilience is needed to overcome the world economy's common challenges.
Personnel is the first of the 5 core values of Vu Phong Energy Group (Personnel – Quality – Innovation – Integrity – Joint development). Recognizing that personnel are the most valuable asset of a business, Vu Phong Energy Group strives to help employees maximize their abilities and achieve their career goals. As a result, organizing internal training programs is a regular activity of Vu Phong Energy Group to improve human resources quality while providing conditions for each employee to maximize their potential, optimize their self-worth, and achieve work and life objectives. This is also a practical action that contributes to the vision of "contributing to the creation of employment in the renewable energy sector, providing workers with a prosperous life, and contributing to the welfare of the community", and also towards Goal 8 – Decent work and economic growth – one of the 17 Sustainable Development Goals (SDGs) of the United Nations.
Some pictures at the Internal training program Impact plan & Self-worth optimization of Vu Phong Energy Group.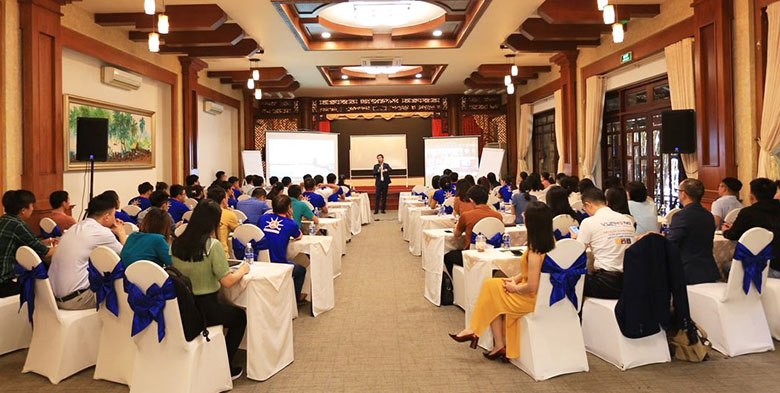 Mr Phong, Pham Nam, Chairman of the Board of Directors, shared the training program.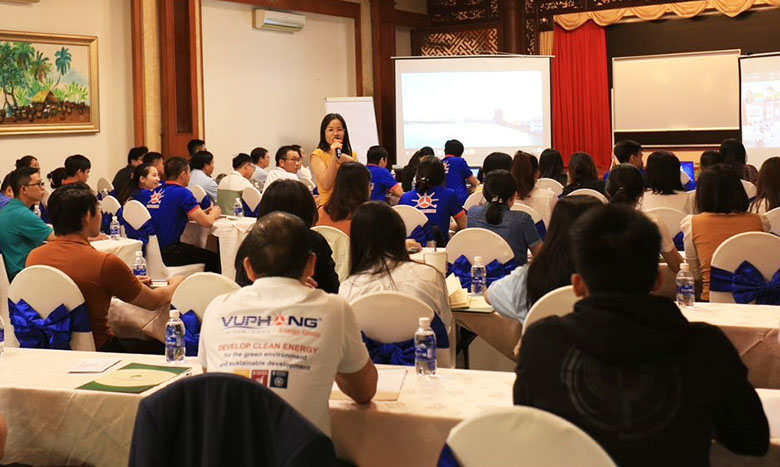 Vu Phong Energy Group team listens attentively to the lecturer's sharing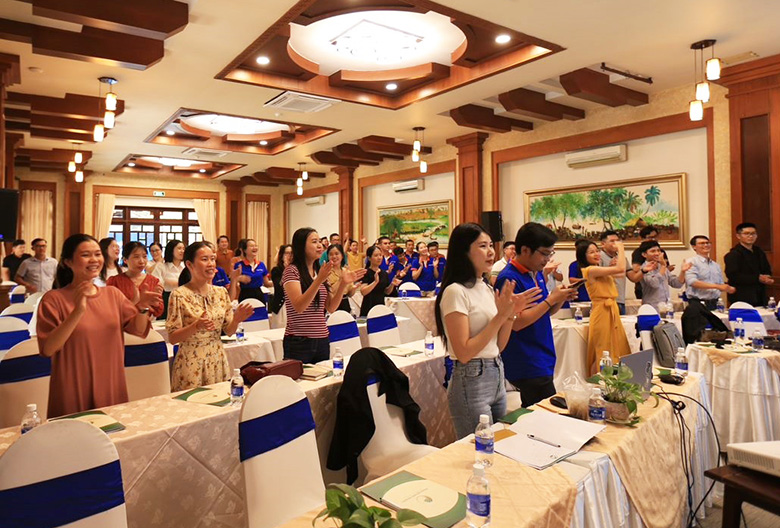 The exciting, energetic atmosphere at the training session.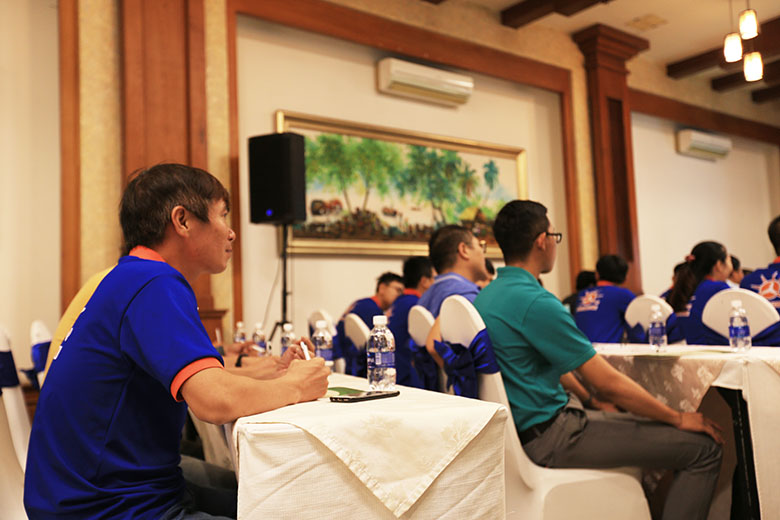 A moment at the sharing session
Vu Phong Energy Group has created a new page: Vu Phong Energy Careers, to share Vu Phong's working environment and recruitment information to build excellent human resources. More Vu Phong's recruitment information: https://www.facebook.com/VuPhongEnergyCareers/
Vu Phong Energy Group