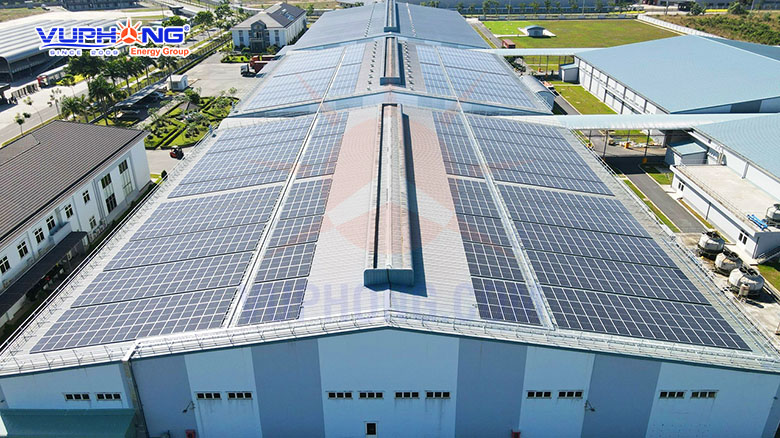 If a flexible rooftop solar power policy is approved, it will establish advantageous conditions for both investors and manufacturing businesses to use clean energy.
The use of renewable energy to meet integration requirements, greening goals in manufacturing, and reducing industrial emissions is an inevitable trend. However, the policy's prolonged interruption has impacted the business investment environment, as well as export enterprises and investors providing renewable energy services. The Business Forum Newspaper reporter recently discussed this topic with Mr. Tri, Nguyen Quang, CEO of Vu Phong Energy Group.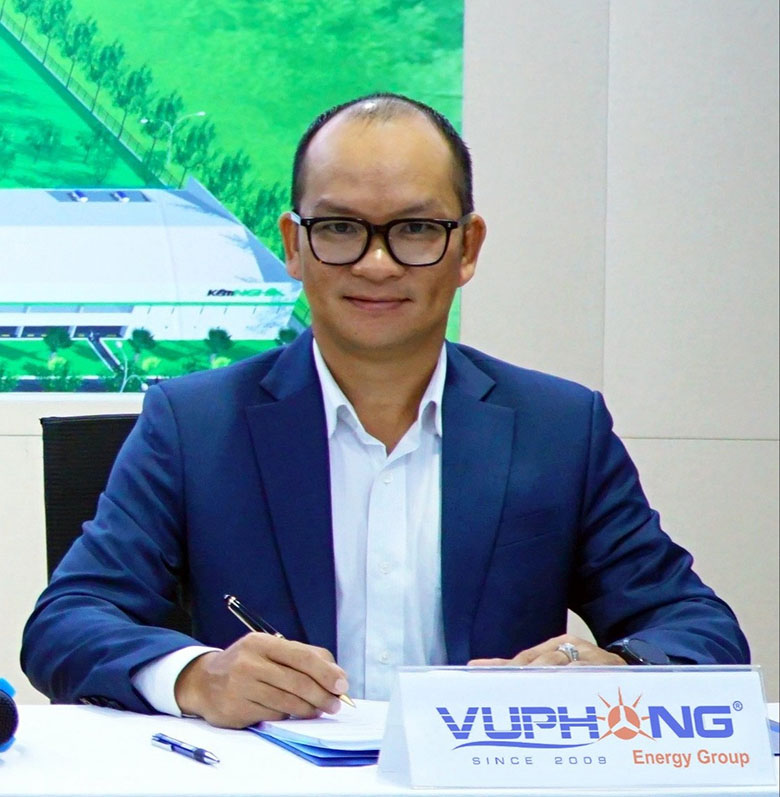 Mr. Tri, Nguyen Quang – CEO of Vu Phong Energy Group
– How do you assess the current renewable energy market as an investor, EPC rooftop solar power projects?
Vietnam is a renewable energy leader in Southeast Asia, with a vibrant renewable energy market. When this is an inevitable trend, the development potential of the renewable energy market remains quite significant, and Vietnam is also attempting to achieve the goal of reducing net emissions to zero in 2050, as committed at COP26. Many foreign banks, organizations, and investment funds are eager to engage in Vietnam's renewable energy development market.
In particular, given that most of the world's major manufacturing corporations have pledged to reduce emissions to Net Zero by 2050 while also requiring suppliers to make energy transitions, businesses in Vietnam must transform to keep up with the trend. In reality, Vu Phong Energy Group has accompanied many clients and partners who are enterprises on the path to greening production to meet integration requirements.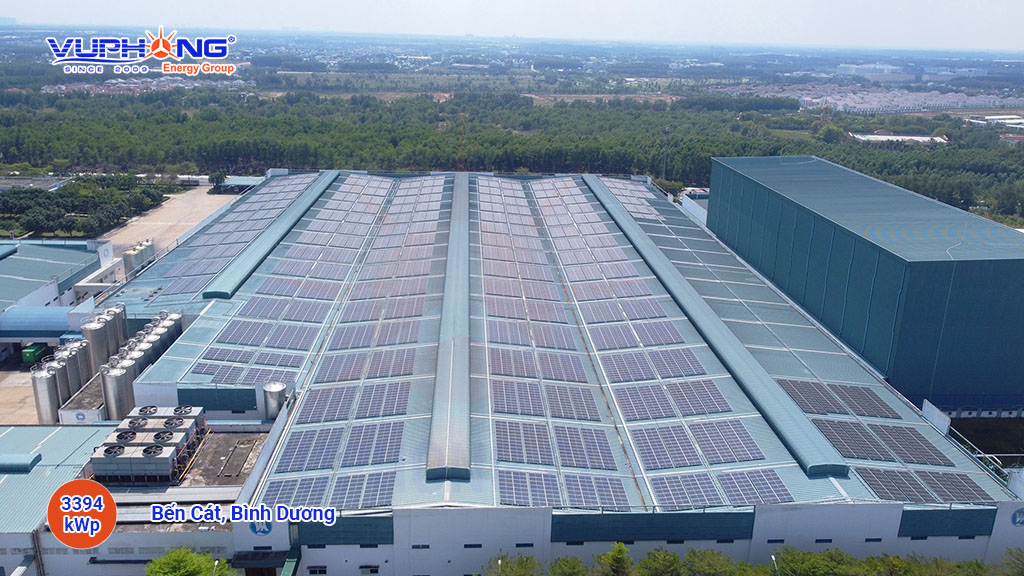 Vu Phong Energy has completed a 3394 kWp grid-connected solar power project installed at Vietnam Dairy Factory – The most modern mega factory in Vietnam and the area, with the most modern integrated and automatic technology in the world.
However, the policy gap after Decision 13/2020/Q-TTg – the solar power mechanism expires after 31/12/2020, as well as the wind power mechanism – Decision 39/2018/QD-TTg expires from November 2021 to now is a challenge for investors and suppliers of renewable energy services.
– As a result, what are your recommendations for the renewable energy market mechanism and rooftop solar power sector development policies in Vietnam in the next years?
Renewable energy is still being encouraged to develop and has excellent potential. However, a mechanism with clear policies, transparency, continuity, and a specific roadmap is urgently needed to create a favourable environment for effective investment in renewable energy resources.
The development of appropriate policies to create favourable conditions for businesses to use clean energy and green production, particularly with rooftop solar power, will help businesses meet their environmental and sustainable development commitments and contribute to the nation's emissions reduction goals.
Many businesses are now looking to increase their use of renewable energy, with some even aiming to use 100% renewable energy. Collaboration models such as the Power Purchase Agreement (PPA) model, which incorporates foreign investment funds, are also being chosen by many manufacturing businesses. As a result, if the policy for rooftop solar power is flexible (for example, flexible capacity based on demand and installation conditions, pricing mechanism flexibility…), it would create favourable conditions for both investors and manufacturing enterprises to employ clean energy.
– Draft Power Plan VIII encourages the development of rooftop solar power for manufacturing and commercial establishments in a mode of self-generation for on-site consumption that does not generate into the national grid. So, what are your thoughts on this choice, and what wishes do you have to offer?
In the current context, encouraging the development of rooftop solar power to service production and business facilities in the self-producing mode for on-site self-consumption is essential. However, I believe it should be flexible enough to prioritize self-use as the primary one.
Currently, the Ministry of Industry and Trade's draft rooftop solar power development is also built in the direction of not limiting capacity but offering a self-use rate to ensure that the rooftop solar power system is distributed, limiting transmission, avoiding power losses, and increasing social investment. Encourage the development of self-service rooftop solar power, which may specify the percentage of on-site self-use electricity, such as 80% self-use, 20% excess production for sale, or another suitable rate. This seems reasonable to me since it both ensures the system's purpose and prevents wasting electricity.
The current policy gap makes it difficult for many investors and manufacturers to choose to develop clean energy systems, even though many manufacturing sectors are keen and willing to invest. As a result, I am hopeful that a sufficient and synchronized policy framework for renewable energy in general, and rooftop solar power in particular, will be available shortly.
– Thank you!
(Source: Business Forum Newspaper)