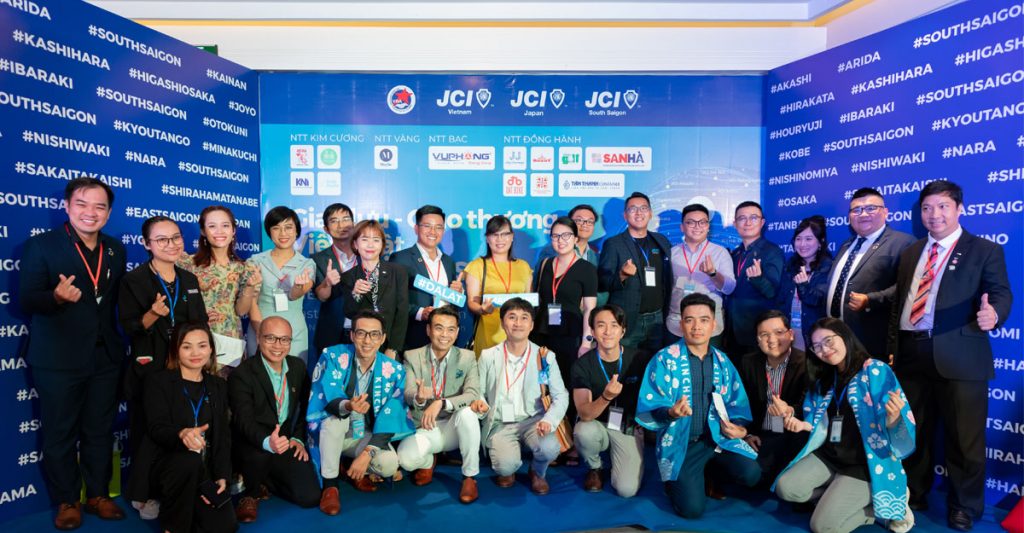 JCI South Saigon – JCI Vietnam just held a networking and promoting trade program between approxizmately 80 Japanese and Vietnamese businesses on June 6-8, 2023. Mr. An, Pham Dang, Deputy General Director of Vu Phong Energy Group, also attended the program, which Vu Phong Energy Group sponsored.
This is the Global Training School program, which is an exchange and trade program with the JCI Kinki delegation from Japan. Global Training School is an annual program hosted by JCI chapters in Japan's Kinki area (Osaka, Kyoto, Nara, Himeji, Nishinomiya, etc.) with the goal of networking and learning more about member businesses and local markets in JCI countries in the Asia-Pacific region. After a three-year break due to the Covid-19 pandemic, the Global Training School has resumed this year with Ho Chi Minh City as the destination to commemorate the 50th anniversary of the foundation of diplomatic relations between Vietnam and Japan. JCI South Saigon is the event's organizer.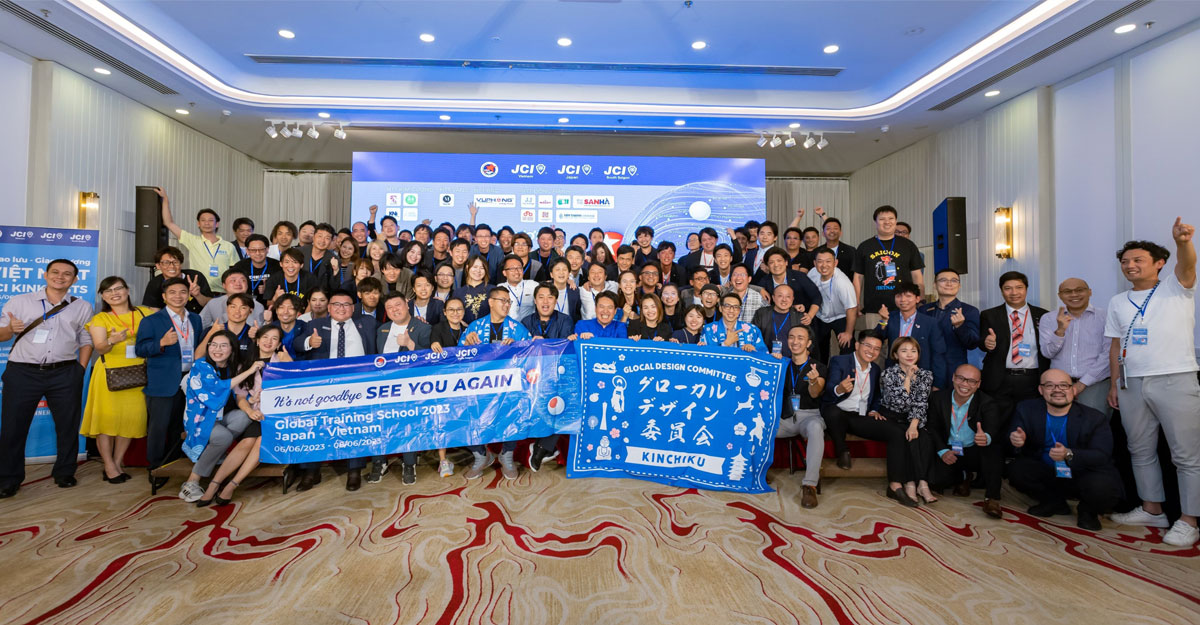 Over 80 Japanese enterprises and several Vietnamese businesses participated in the exchange and trade program
More than 80 members from 27 JCI chapters in the Kinki area, including Japanese business leaders and several Vietnamese enterprises from various sectors, attended the event. The event has allowed Vietnamese and Japanese companies to network, exchange, and collaborate. As part of the program, Japanese businesses were allowed to visit different factories to learn more about Vietnamese enterprises. Participants also attended a seminar on "Enhancing Vietnam-Japan Trade Cooperation" presented by high-level specialists from the Japan International Cooperation Agency (JICA) and took part in a meaningful Business Matching session, which helped to promote business collaboration potential.
Vu Phong Energy Group expects effective collaboration between Vietnamese and Japanese enterprises as a result of sponsoring this meaningful program, further enhancing bilateral cooperation to create strong development and deliver additional value to each business and society.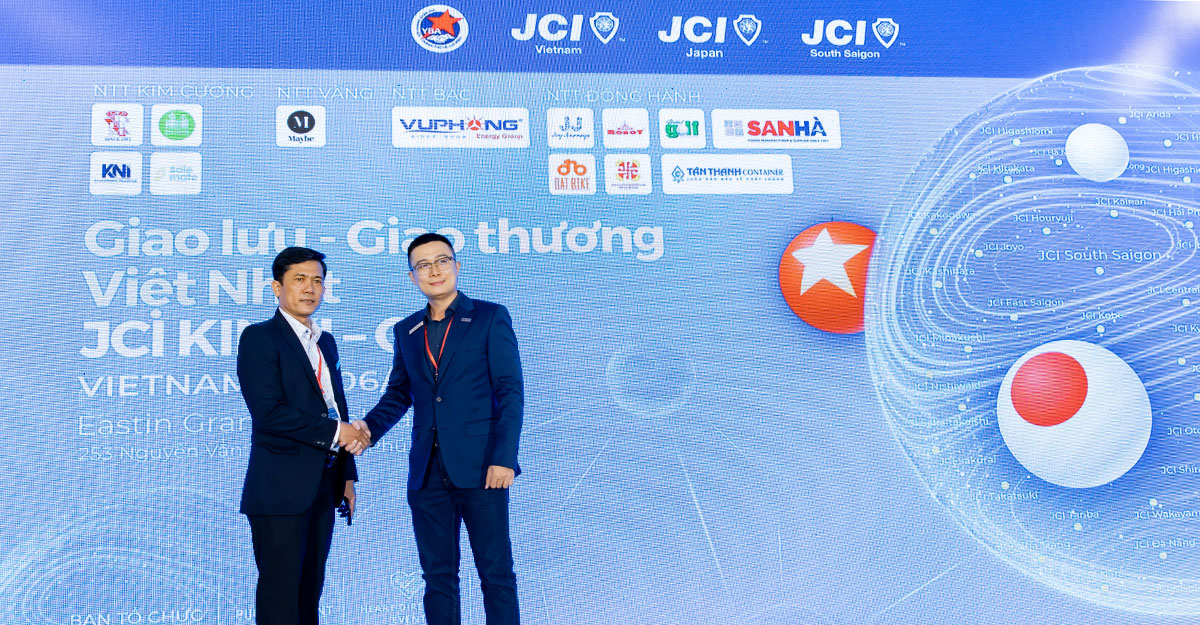 Mr. An, Pham Dang – Deputy General Director of Vu Phong Energy Group at the Program
Vu Phong Energy Group is now collaborating with several Japanese enterprises in Vietnam on the journey to sustainable development. Vu Phong successfully developed and transferred a 1 MWp rooftop solar power system for Vietnam Nippon Seiki – a subsidiary of Nippon Seiki Co., Ltd., a leading global supplier to the automotive and motorcycle industries and one of Japan's largest measuring instrument manufacturers – at the beginning of 2023. Nippon Seiki Vietnam now has a significant share of the market in Vietnam for motorcycle speedometers, serving as the main supplier to leading brands such as Honda, Yamaha, Piaggio, Suzuki,… Moreover, Vietnam Nippon Seiki's products are exported to countries in and outside the ASEAN region.
Recently, Vu Phong Energy Group has discussed business collaboration potential with TMEIC, a Japanese joint venture between Toshiba and Mitsubishi Electric that specializes in full electrical system and automation solutions for large-scale facilities. Both sides exchanged and discussed solutions, their respective strengths, and possible future collaboration prospects.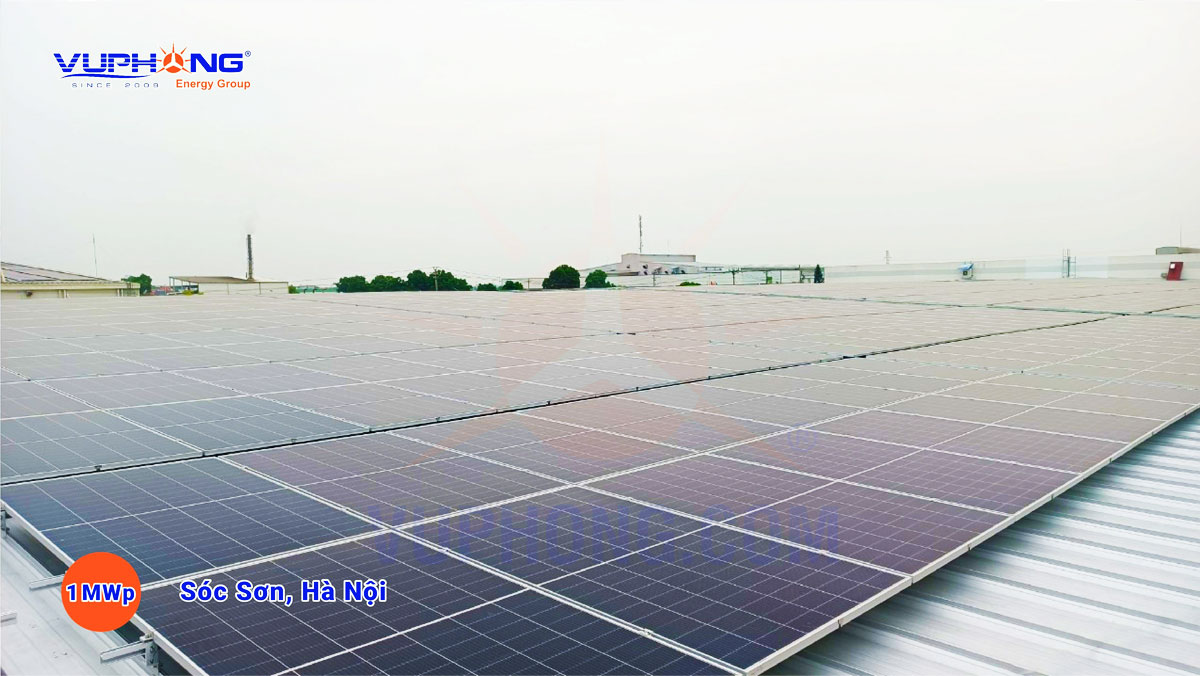 A 1 MWp rooftop solar power system at Vietnam Nippon Seiki's factory by Vu Phong Energy Group provided EPC General Contractor services
Since the establishment of diplomatic relations in 1973, Vietnam and Japan have maintained a friendly and cooperative relationship in various areas, including politics, economics, culture, and sports, from the national leadership level to the grassroots level. Vietnam and Japan will commemorate 50 years of diplomatic relations in 2023, reflecting on the past 50 years and creating the foundation for further elevated development of the relationship in the future, extending to the regional and global levels as equal partners who benefit each other.
Vietnam has been regarded as a key market for Japanese investors. According to the findings of the Japan External Trade Organization's (JETRO) Survey on Business Conditions for Japanese Companies Operating Overseas in FY2022, 60% of Japanese businesses aim to expand their activities in Vietnam in the next 1-2 years. This is the highest rate in ASEAN, surpassing Thailand (40.3%), Indonesia (47.8%), and Myanmar (11.7%).
As a leading professional solar power developer and renewable energy enterprise in Vietnam, Vu Phong Energy Group accompanies businesses on the journey of green production and sustainable development:
A flexible cooperation Power Purchase Agreement (PPA) model as a solar power project developer, particularly with the participation of many reputable international and domestic investment funds – enables enterprises to utilize clean energy without paying investment costs.
Professional EPC contractor services are provided by a team of highly specialized and experienced design engineers; construction engineers who strictly comply with design drawings standards, adhere to international technical standards and use carefully chosen genuine materials.
Optimizing systems with high-quality operation and maintenance (O&M) services shows capacity via years of practical O&M at large-scale solar power plants and hundreds of rooftop systems for manufacturing enterprises.
Moreover, Vu Phong Energy Group accompanies customers in their journey toward sustainable development by offering media assistance and being available to give SDG-ESG advice
Businesses interested in clean energy solutions, please contact Our Call Center via 1800 7171 or +84 9 1800 7171 or send an email to hello@vuphong.com for more information.
Vu Phong Energy Group