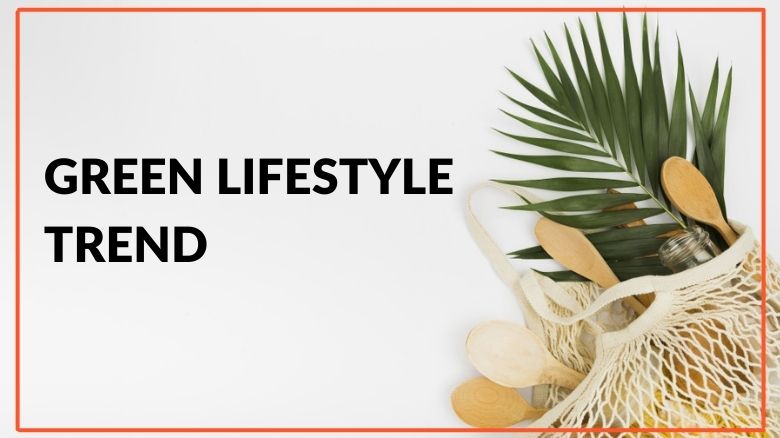 Climate change has, in recent years, become an increasingly severe worldwide concern in the context of environmental pollution; the green lifestyle has drawn attention to many people. The movement of users to green consumption means that companies must likewise 'convert' into 'new normal.'
Trends of green lifestyle 
Greens live and consume in many regions, especially in industrialized countries worldwide, are growing increasingly popular. It is spreading quickly to emerging economies with medium and higher revenues. This is seen as a practical and necessary application of sustainable consumption to reduce the environmental impact on society.
Green consumption involves the procurement and use of environmentally friendly things that do not hurt human health and jeopardize the natural environment. It is based on the goal to preserve future generations' resources and improve the quality of life for people. Green products and eco-friendly products are the priority in green consumption and are considered criteria for high-quality products and services.
The 2019 consumer trends report says that most customers will spend more on food products packaged in environmentally friendly materials. In the meantime, a survey by the market research firm Nielsen revealed that 86% of Vietnamese customers are willing to pay extra on brand products that positively impact society and the environment. The average rate of South-East Asia is 76%. The environmental liability commitment of companies also affects 62 percent of the buying decisions of Vietnamese customers.
New problem for businesses
Climate change and competitiveness in green lifestyles have brought about a difference in the manufacturing sector. For instance, in the fashion business, multinational businesses like Nike, Adidas, Zara, H&M, Levi's… have taken action to reduce environmental stress and the climate. By 2025 Nike committed to the use in its factories of 100% renewable energy; Zara undertakes by 2025 to create items only using organic or recycled cotton, linen, and polyester, limiting environmental damage production; H&M presently has 35% of its recycled material objects, and the objective is only to use this material by 2030… BMW has also launched the BMW i3 electric car type with a sustainable production trend. 95 percent of the vehicle structure is recyclable, produced in a technique that saves 50 percent energy and 70 percent water. By the year 2020, the IKEA interior design company has progressively removed single-use plastic goods in its shops and restaurant networks, aimed at reducing its overall product impact by an average of 70 percent by 2020 – 2030. For all its activities, several international corporations are looking to use 100% renewable energy.
The rise of green living and green consumption also presents Vietnamese companies with new issues to follow the overall trend in development and boost their position and competitiveness in domestic and global markets. To enable admission into "difficult" markets like the US, Europe, Japan… and, besides maintaining the quality of product factors, to be able to benefit from favorable tax rates when exporting goods to these markets. In production operations, products must overcome "green" problems with several criteria, including standard waste handling, saving power, waste recycling solutions, etc. Products must solve the challenge.
Even in the domestic market, which with 100 million people is one of the World's most attractive retail markets, many companies also have "transformed" and chose to be "green-oriented" – clean as a competitive advantage in the face of increasing customer demand. Many companies have carefully invested in technologies and manufacturing lines to enhance green production and sustainable development processes. In many plants, renewable energy systems have been installed to actively utilize clean energy and solutions in the manufacturing process to save electricity and water. Many grocery stores and companies The manufacturing and distribution of "green" products have been a top priority of the F&B business, and plastics for single-use have also been used with environmentally friendly products and packaging…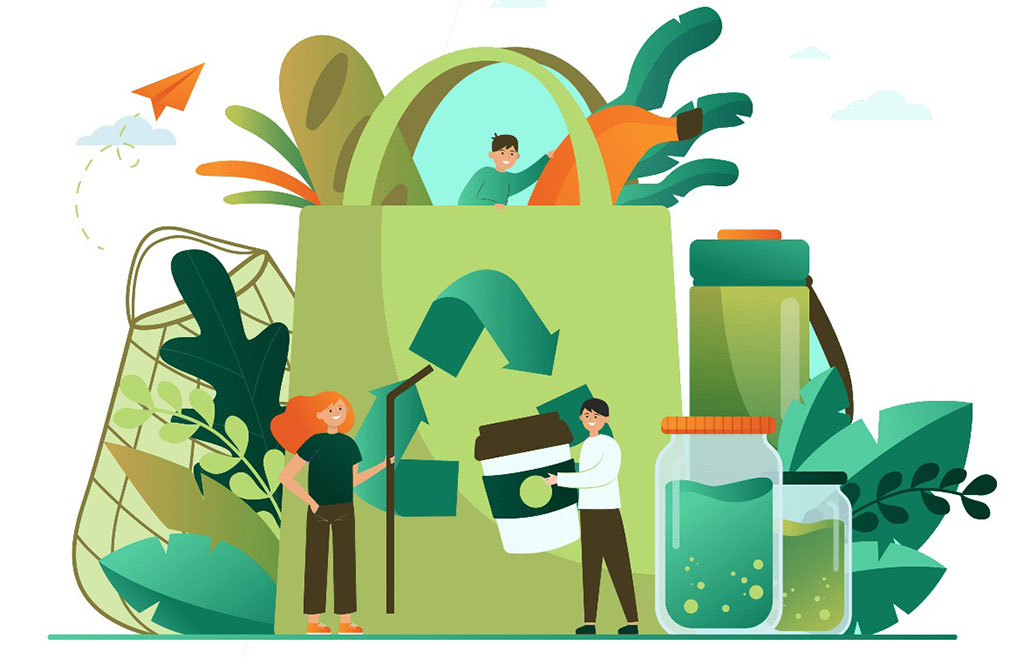 Green lifestyle has become a global trend (Source: Internet)
Green consumption and green living trends are expected in the following years to continue to expand sharply. The green production shift to meet market demand at the right moment is thus the basis for companies' sustainable growth. Moreover, the creation of greenery also indicates the community – society's responsibility for joining forces in order to preserve the environment and the characteristic ecology.
The two critical areas of the Vietnam Green Growth Action Plan 2014-2020 include greening production and green lifestyles, and sustainable consumption. According to this, the Prime Minister had decided, for 2014-2020 and four primary issues, twelve Working Groups and 66 specific tasks of action approved the National Green Growth Action Programme. (3) Greening production; (4) Greening and sustainable consumption. 4 critical areas included: (1) Institutional building and local green growth strategy; (2) Reducing greenhouse gas emissions in intensity and encouraging clean and renewable energy use; (4) Greening production. The implementation of the Green Growth Strategy was evaluated by competent authorities in Vietnam and has had numerous positive consequences in the past. The Ministry of Planning and Investment is now developing a National plan for green growth for 2021-2030 with a vision for 2045, which is due in June 2021.
In the context of the COVID-19 epidemic, many countries promote economic growth in the direction of green growth or "green recovery." For Vietnam, the shift to a green economy and green growth is an inevitable choice and an opportunity to become a pioneer in the region, catching up with the development trend of the world.
Source: Vu Phong Energy JSC