On 07 Aug 2020, Vu Phong Solar has signed a contract with TNI Corporation Ltd ( with well known under the brand King Coffee – founded by Mrs. Le Hoang Diep Thao) to invest a rooftop solar system. The investment reaches 2 million USD divided into 2 stages.
So we are going to equip the solar system on King Coffee factory located in Nam Tan Uyen Indsutrial Park. With the 1st stage, we'll install solar panels with a total capacity to 861kWp and the next capacity 976kWp'll be finished in the final step.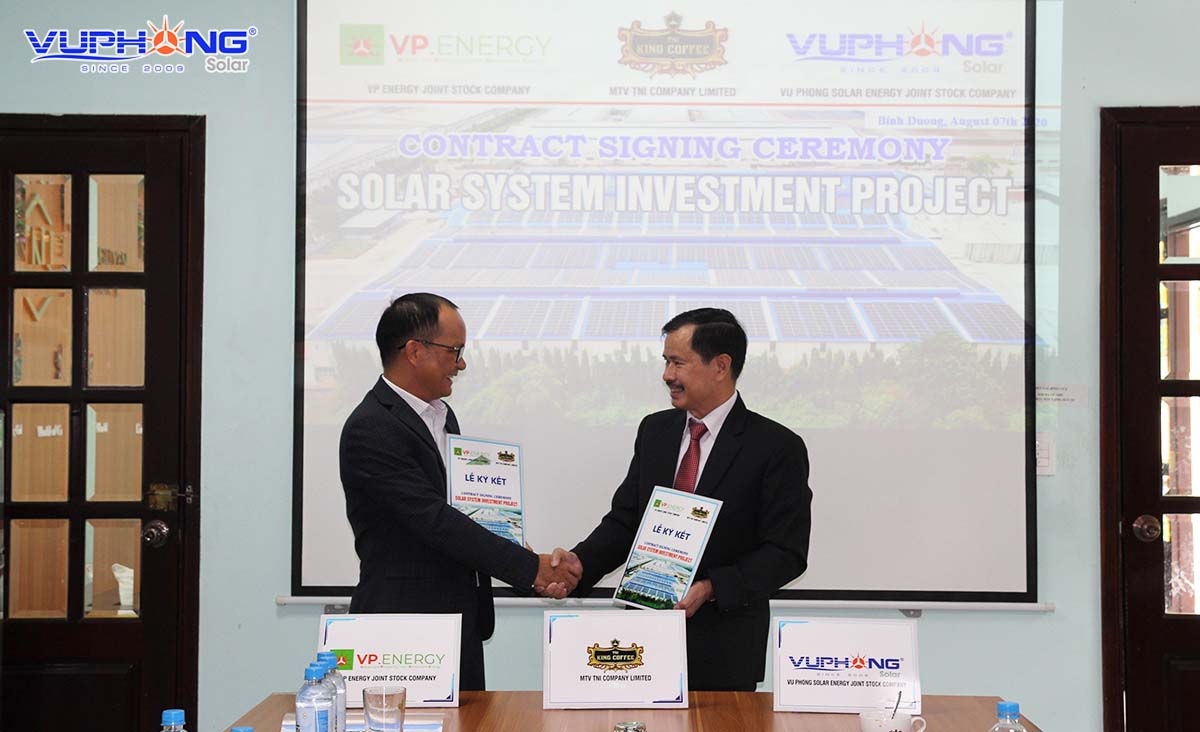 Besides, Vu Phong will sponsor a substation estimated at 1 billion VND during this project.
Mr. Le Ba Phan – Factory Director commented: "The renewable energy made from this solar system is one of an important point for a manufacturer to get a Green certificate to meet the sustainable branding and advertise the brand to the worldwide market. We always focus on producing friendly environment products and with our reputation that also raises the community responsibilities. While this system has many different benefits such as factory temperature decreasing, it also helps to cut down the running cost. Because its price costs less than 10% EVN and we also get a 10% profit of unused energy from EVN. That's why we seriously pay attention to perform this project with Vu Phong Solar.
Vu Phong Solar