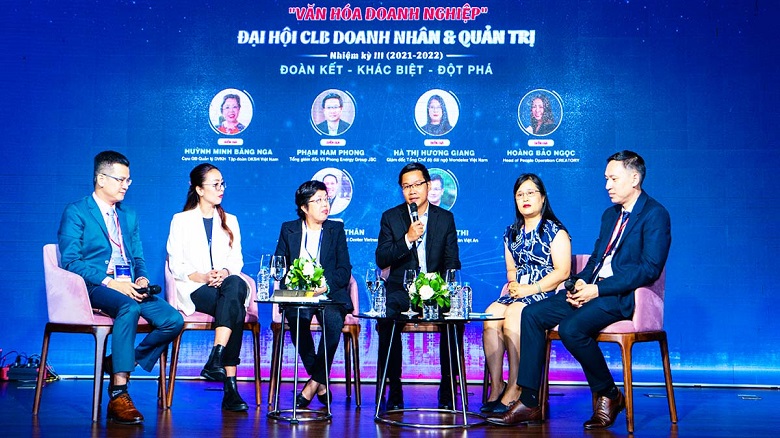 On April 24, 2021, at the Seminar within the framework of the Congress of Entrepreneurs & Management Club – Term III (2021-2022). Mr. Pham Nam Phong – Chairman, General Director of Vu Phong Energy Group – shared about corporate culture from his experience after more than 12 years of founding and leading Vu Phong into a united and strong collective – a leading unit in the renewable energy industry.
Corporate culture is one of the core values that contribute to a company's identity and success. Mr. Pham Nam Phong – Chairman, General Director of Vu Phong Energy Group and three other speakers, Ms. Huynh Minh Bang Nga (Former Director of Customer Service Management of DKSH Group Vietnam), Ms. Ha Thi Huong Giang (General Director of Mondelez Vietnam), and Ms. Hoang Bao Ngoc (Head of People Operation CREATORY) shared their perspectives and practical experience on corporate culture.
Mr. Pham Nam Phong discussed the Vu Phong Energy Group's five core values: People – Quality – Innovation – Integrity – Development together. Vu Phong Human culture is shaped by five values in particular: proactive overcoming challenge, innovation and creativity, integrity, cooperation, care, and respect. Vu Phong has adapted well to the challenges posed by the COVID-19 epidemic in 2020 because of these values, particularly initiative. Mr. Phong also discussed the internal programs of the company. Successfully organized topics include "Team cohesion," "Life values," and so on. These programs have helped to unite the employees, thereby contributing to the formation of a Vu Phong collective based on love and solidarity. Vu Phong's five human values are also important bases for recruitment, as they help to select people who are both professional and fit the company's culture…
Furthermore, Mr. Phong and the speakers shared their experiences in building a team of employees who fit the company's culture, as well as their experience in developing practical programs to create a common culture based on the company's identity.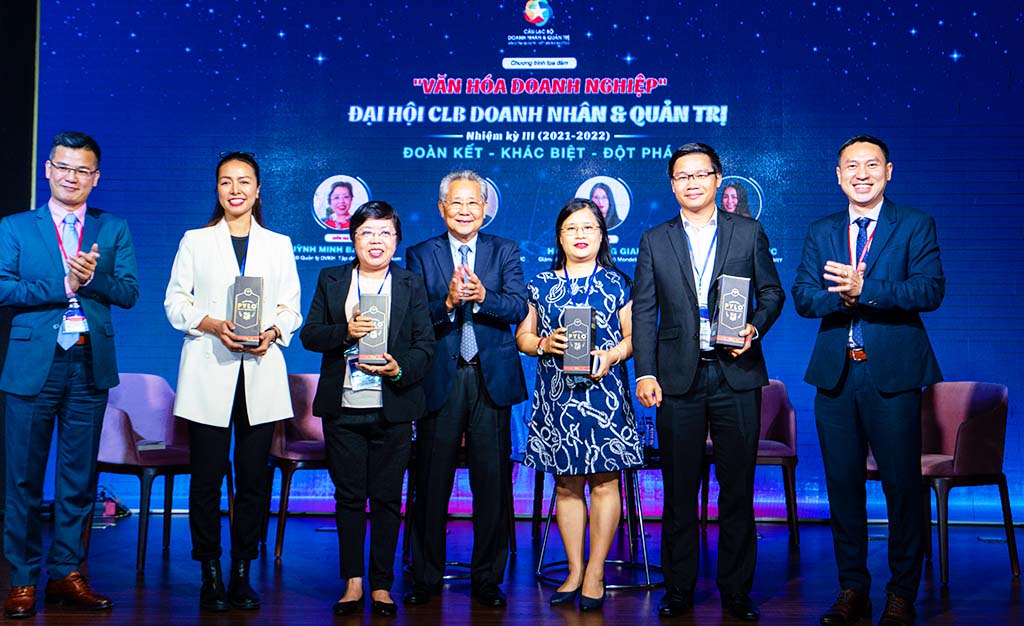 Mr. Pham Nam Phong (Chairman, General Director of Vu Phong Energy Group – 2nd from right) and three other speakers received souvenirs from the Organizing Committee.
The seminar on corporate culture sharing is an important activity within the context of the Congress of Entrepreneurs & Management Club – Term III (2021-2022). Founded in 2016 from the exciting activities of Group Facebook Administration and Entrepreneurship, the Entrepreneurs and Administration Club is a social community organization that works under the auspices of the Vietnamese Business Council. The club currently has over 500 members who are successful entrepreneurs, experts, and senior executives from domestic and foreign corporations, such as the Chairman of the Loc Troi Group, the Chairman of Bita's Group, and the Chairman of Kido Group… A club is a gathering place for members to share their business administration experiences and knowledge. The club, in particular, assists in and supporting each member's business connecting, thereby contributing to the country's economic development through trade promotion activities, trade connections, seminars, and promoting products and services, strengthening ties, and collaboration with domestic and international partners. Aside from activities that promote economic development, the club makes numerous positive contributions to the community, thereby increasing a social responsibility with many worthwhile projects.
Mr. Pham Nam Phong, Chairman and General Director of Vu Phong Energy Group, stated, "It is an honor for me to participate in sharing with members of the business community at the Corporate Culture Seminar, which is part of the Congress of Club Term III. " In the spirit of Solidarity – Difference – Breakthrough, I hope that entrepreneurs, business leaders in the Entrepreneurship & Management Club community in particular, and Vietnamese entrepreneurs in general, will work together to lead their businesses. We have had many successes, which have helped to develop the national economy and strengthen the Vietnamese brand in the international market."
Other images from the Congress of Entrepreneurs and Management Club – Term III (2021-2022):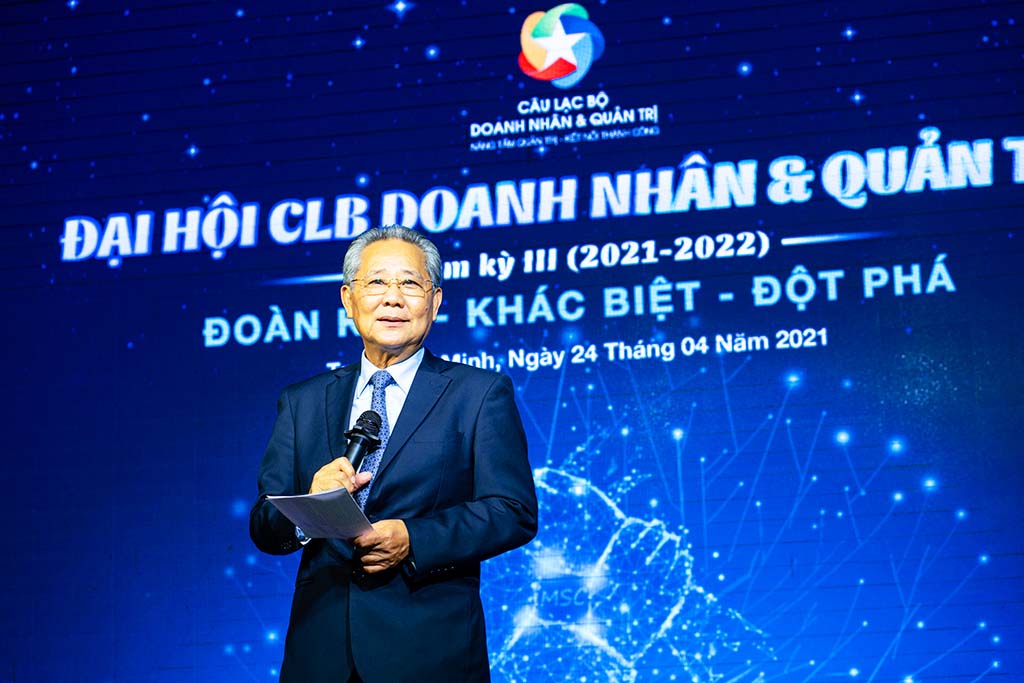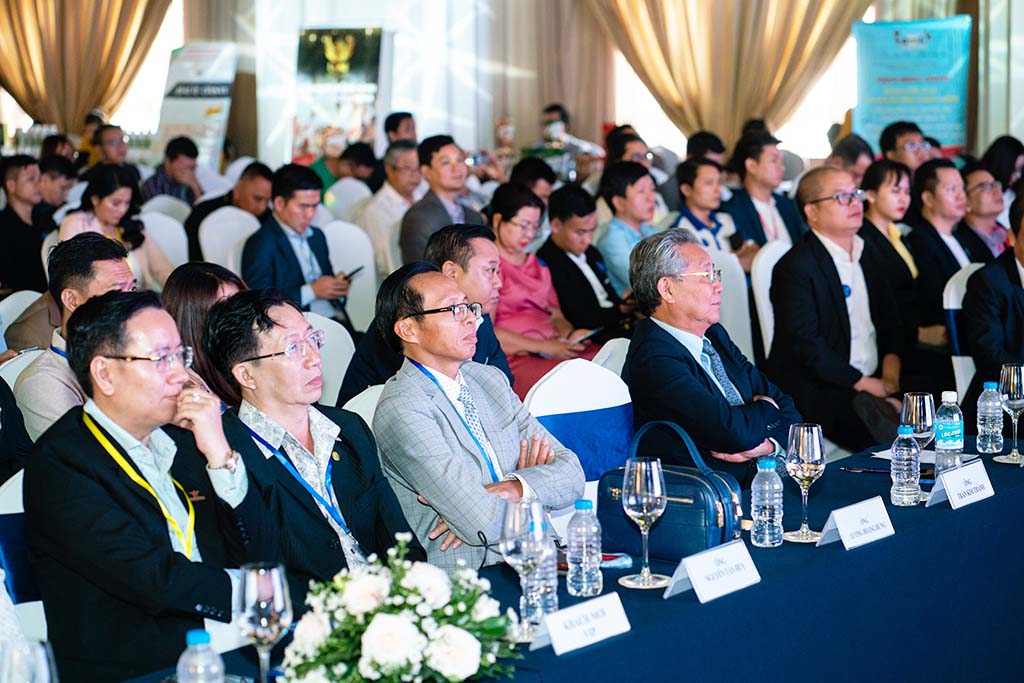 A large number of club members who are entrepreneurs, experts, business leaders, and so on attended the conference.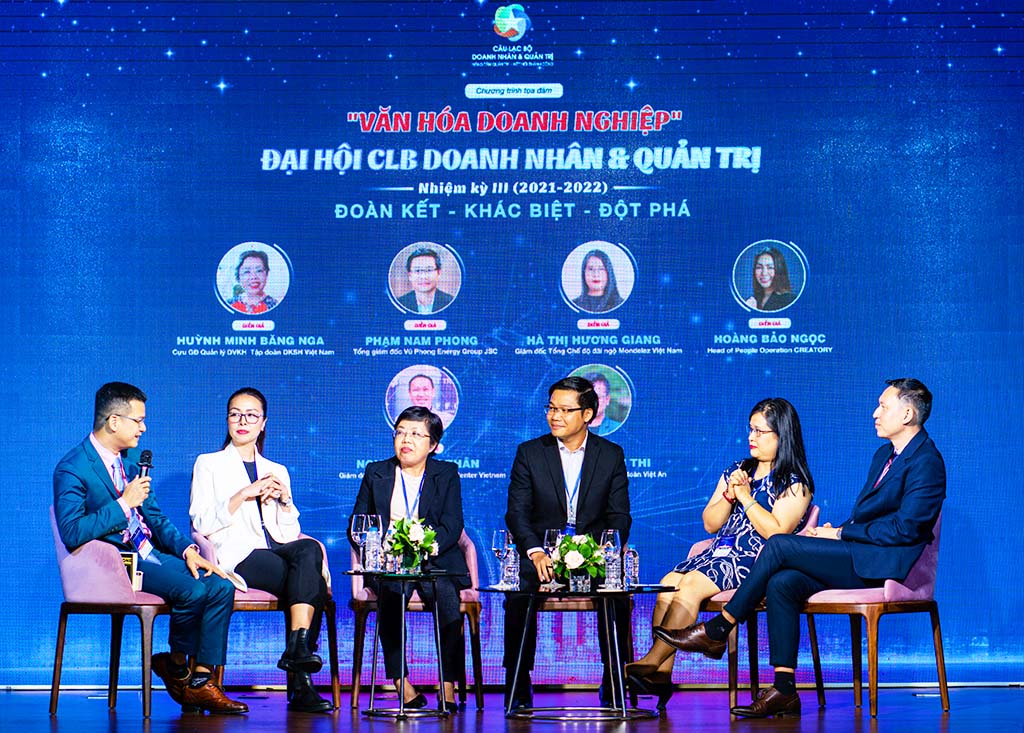 Within the context of the Congress, there will be a conference on corporate culture.
Vu Phong Energy Group