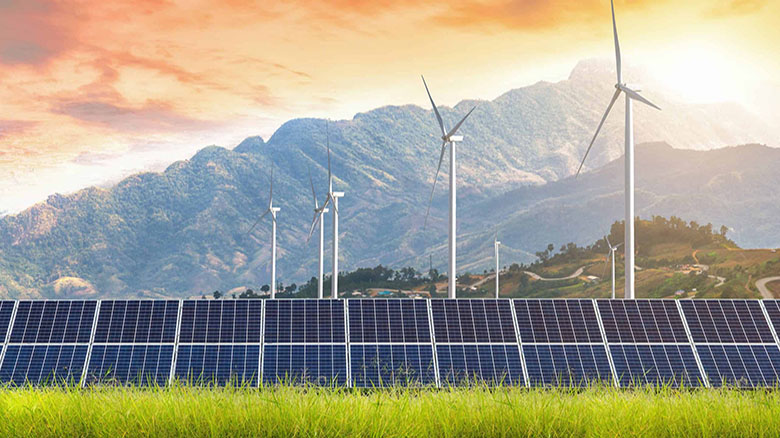 In the first six months of 2022, global renewable energy investment totaled $226 billion, an increase of 11 percent compared to the same time in 2021. Investment in solar power projects reached $120 billion, while wind power attracted a total of $84 billion.
Renewable energy investment continues to set records
According to BloombergNEF, global renewable energy investment reached a new record of 226 billion USD in the first half of 2022, indicating greater-than-ever investor interest in clean energy. In the first half of this year, overall investment in renewable energy increased by 11% compared to last year.
Specifically, solar power investment reached $120 billion, a rise of 33% compared to the same time in 2021, while funding capital for wind power projects increased by 16%, reaching $84 billion. Solar and wind power developed despite the rising input prices of key supplies, supply chain interruptions, and increasing financing costs.
This growth is supported in part by the capital of venture capital and private equity (PE) funds, which totaled $9.6 billion in 2022, a 63% increase over the same time in 2021. According to Albert Cheung, Chief Analyst of BloombergNEF, despite inflation and supply chain challenges, the demand for clean energy sources has never been higher than it is now, and the global energy crisis, which is anticipated to the factor driving the shift to clean energy.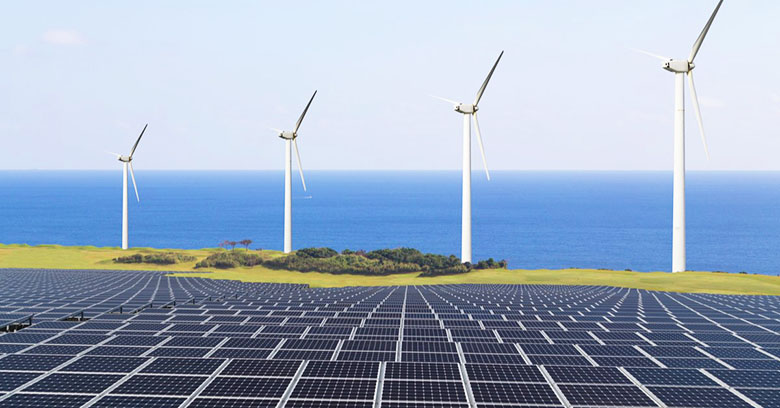 Renewable energy investment continues to set records in the first half of 2022 (Internet Photo)
China is the leader in solar and wind power investment flows. In the United States, $41 billion was invested in large-scale solar projects while $58 billion was invested in wind power projects. China is reportedly on track to reach its emission reduction goals by achieving a total capacity of 1,200 GW of wind and solar energy by 2030.
The significant growth in offshore wind investment flows noteworthy. In the first half of this year, $32 billion was invested in offshore wind, representing year-over-year growth of 52%. According to BloombergNEF analysts, investments in 2022 will flow into projects that will go into operation in the following several years, since it is anticipated that the installed capacity of offshore wind by 2035 will increase 10 times due to 2021 – from 53 GW to 504 GW. The United Kingdom, France, and Germany are some of the nations that have increased their offshore wind capacity objectives for the first half of 2022, signaling an increased commitment to investment in the technology. Funding for China's 1 GW Yangjiang Shapa Qingzhouwu Offshore Wind Farm project is the biggest deal in the current period.
Clean energy investment in 2022 is expected to reach $1,400 billion
According to a new report by the International Energy Agency (IEA), energy investment globally is predicted to grow by 8% by 2022, reaching $2.4 trillion, with an increase in clean energy expected to reach $1,400 billion.
Five years after the signing of the Paris Agreement (in 2015), investments in clean energy increased by just around 2% per year. Since 2020, however, investment in clean energy has increased substantially quicker, reaching 12%, due to government assistance and sustainable financial trends, particularly in advanced economies. Renewable energy, the power grid, and energy storage make up more than 80 percent of the electrical sector's overall investment. Moreover, investments in solar power, batteries, and electric cars are rising to meet the 2050 objective of reaching global net zero emissions.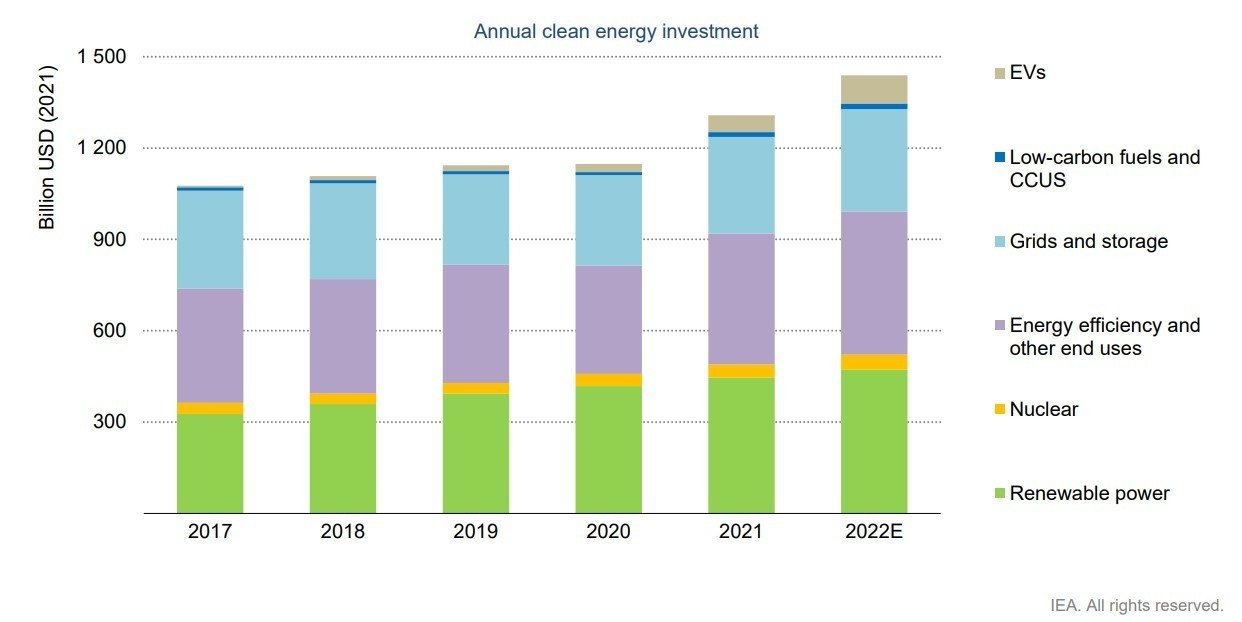 Annual clean energy investment (IEA image source)
Although this is a step in the right direction, the IEA has cautioned that renewable energy investment has not yet reached the level required to satisfy international climate goals.
In Vietnam, renewable energy remains an attractive field for investors, particularly given the Vietnam's strong commitment to implementing its climate change response commitments at COP 26 and its progress in restructuring energy sources, prioritize renewable energy, clen energy, and low-emission sources.
In accordance with the Prime Minister's Decision No. 896/QD-TTg dated 26/7/2022 approving the national strategy on climate change for the period to 2050, the proportion of renewable energy sources including hydropower, wind power, solar power, and biomass will account for at least 33 percent of total electricity generation by 2030. By 2050, renewable energy sources will account for at least 55 percent of power generation.
This objective requires a substantial investment in order to be attained. Commentary from many industry experts, clear mechanisms and policies, with certainty and a long-term outlook, will attract more investment capital in the field of clean energy, making it possible to maintain a developed market over the long term to meet Vietnam's electricity demand and the objective of achieving sustainable economic growth.
Vu Phong Energy Group