As of 2020, 733 million people worldwide do not have access to electricity, and 2.4 billion people continue to cook with damage to health and the environment's fuels. At the present rate, it is estimated that by 2030, 670 million people will  be unserved.
The following metric is from the Tracking SDG 7 – The Energy Progress Report 2022, which was co-conducted by the International Energy Agency (IEA), the International Renewable Energy Agency (IRENA), the United Nations Statistics Division (UNSD), the World Bank, and the World Health Organization (WHO).
The impact of COVID-19 pandemic
The first specific goal of Sustainable Development Goal 7 (SDG7) is to ensure universal access to affordable, reliable and modern energy services by 2030. This goal, however, is being impeded by Covid-19's impact.
The proportion of the world's population with access to electricity has increased from 83 percent in 2010 to 91 percent in 2020, which equates to an extra 1.3 billion people. The number of individuals without access to electricity reduced from 1.2 billion in 2010 to 733 million by 2020. However, as the difficulties of ensuring the accessibility of electricity to the distant and poorer communities grows, as well as the impact of the Covid-19 pandemic, the pace of electrification has slowed. Having to suspend activities, disrupt supply chains, and redirect financial resources to maintain food and fuel prices acceptable has slowed the pace of SDG7 implementation. Up to 90 million individuals in Africa and Asia who previously had access to electricity are now unable to meet their energy demands. Most recently, the Russia-Ukraine war has worsened things by causing an increase in power prices.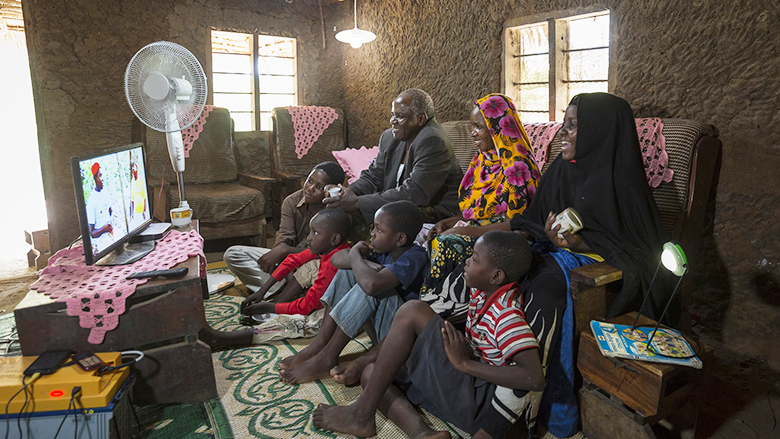 The proportion of the world's population with electricity has increased but there are still many areas without electricity, especially in Africa (Internet illustration)
Africa is the world's least energy-intensive region, having the greatest numbers of people without access to electricity as Nigeria (92 million people), the Democratic Republic of the Congo (72 million people), and Ethiopia (56 million people).
Strong policy and financial assistance are essential for promoting electrification growth; don't leave anyone behind, particularly the most vulnerable. According to the report, without further efforts to reach the poorest and most distant locations, 670 million people will likely be without electricity by 2030.
Renewable energy needs to be developed more strongly
Renewable energy is rapidly growing. Renewable energy capacity per capita increased at a compound annual growth rate (CAGR) of 9.5 percent between 2015 and 2020, reaching a record 246W by 2020 (the annual growth rate reached 11.6 percent ). Although Covid-19 has forced many projects to stall, renewable energy still accounts for over 80% of the total new power capacity installed in 2020. IEA and IRENA scenarios show that solar and wind power will account for most renewable energy growth. On the other hand, rising commodity prices and trade restrictions that raise manufacturing and transportation costs would be a danger. As a result, the report said that to accomplish Goal 7, including Goal 7.2 on the proportion of renewable energy, as well as the Paris Agreement's ambitions, more policy support and more private capital mobilization for renewable energy projects would be required.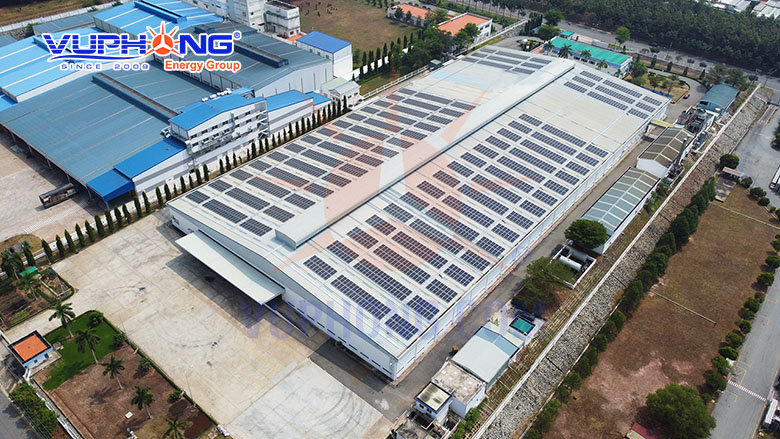 Stronger policy support and more private capital mobilization are needed for renewable energy projects (Illustration)
According to the IEA's STEPS, investment in clean energy will reach $1.7 trillion annually by 2030, around 80% more than in 2020. According to the IEA's Net Zero Emissions (NZE) by 2050 Scenario, clean energy investment needs to triple to $ 4 trillion annually by 2030. Much of this investment is focused on renewable energy and efficiency. Meanwhile, under IRENA's 1.5°C scenario, annual investment in clean energy could amount to over $5 trillion, a 60% increase above current plans and policies.
The proportion of renewable energy in total final energy consumption (TFEC) – the major indicator for assessing progress toward goal 7.2 – is particularly concerning. Although no measurable milestones have been established for SDG 7.2, watchdogs believe that the present trend of this index is not by the target's ambitions and that it is necessary to increase renewable energy absorption quicker.
In Vietnam, the grid power system has guaranteed that 99.47 percent of households have access to electricity (99.18 percent of rural households). Vietnam has completed the 2020 roadmap and is on track to meet the 2025 and 2030 milestones under SDG7's Goal 7.1.
Target 7.2 on a significant increase in the proportion of renewable energy in total primary energy consumption, with a focus on renewable energy development, as well as the situation of renewable energy development in recent years, the National SDGs Report 2020 said that Vietnam would complete the set roadmap.
According to the report, the problems that remain when Vietnam implements SDG7 include: Low energy efficiency in some sectors and fields; Inadequate mechanisms for mobilizing investment capital for renewable energy; Limited infrastructure and technology to provide clean and sustainable energy sources, in particular, roughly 1% of households do not have access to clean and sustainable energy sources since they reside in distant places where the rugged terrain is difficult to access.
With the mission of "Develop clean energy for the green environment and sustainable development", Vu Phong Energy Group has been working hard to join hands to implement SDG7 – the first important goal in the series of SDGs that Vu Phong pursues. Vu Phong is involved in developing renewable energy projects in all regions of the country, as well as community sharing programs that bring solar power to underprivileged households, particularly in rural locations, border areas, and places with no connection to the grid.
See the renewable energy projects Vu Phong Energy Group has implemented here: https://vuphong.com/all-projects-solar-wind/
Vu Phong Energy Group