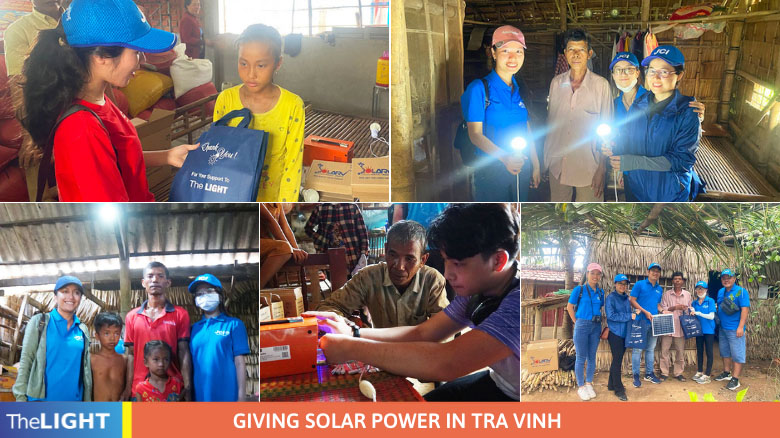 SolarV solar generators with super bright, eco-friendly LED lights were recently granted to nearly 20 underprivileged households in Tra Tro hamlet, Ham Giang commune, Tra Cu district, and Tra Vinh province. This meaningful sharing activity is part of The LIGHT project, which JCI East Saigon implements with the companionship of Vu Phong Energy Group.
Following a journey to the mountainous border district of Muong Lat, Thanh Hoa, to construct a school and donate a rooftop solar power system to Quang Chieu Primary School 1 (Quang Chieu commune), Tay Tien Primary School, Tay Tien Kindergarten (Muong Ly commune), the LIGHT came to Tra Tro hamlet, Ham Giang commune, Tra Cu district, Tra Vinh province.
Seventeen underprivileged households were awarded SolarV solar generators. SolarV designed and manufactured the generator entirely in Vietnam, and it has super bright LED lights and an intelligent function that automatically turns on the lights when it gets dark and shuts them off when it becomes light. Each household will have light from clean energy to serve their everyday activities thanks to these generators. The children, in particular, will learn in better conditions, giving them more opportunities to realize their dreams in the future. JCI East Saigon also sent many meaningful presents to people on this occasion.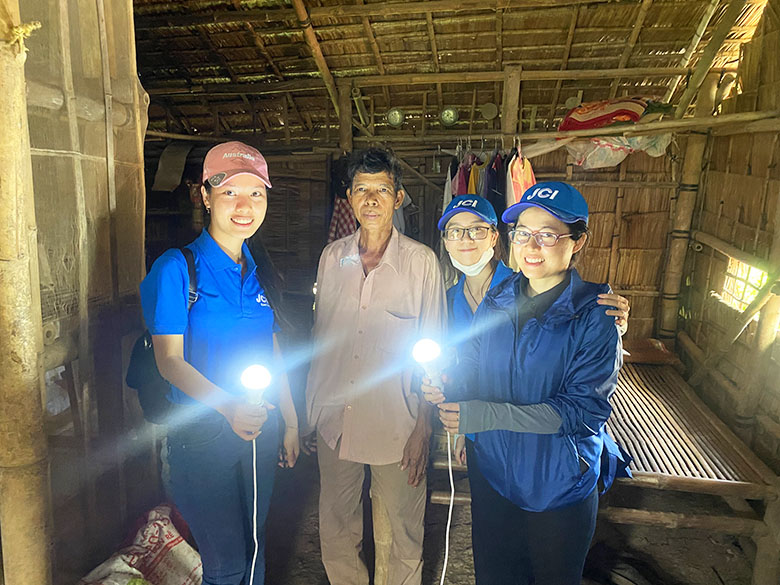 Solar power will help people in reducing everyday challenges after many years without electricity
The villagers of Tra Tro hamlet were deeply moved at receiving solar generators and presents. The eyes and smile sparkle with delight and happiness. There are even tears with emotions that are hard to express. Because donated solar power not only helps improve people's living conditions by reducing problems in daily life after many years without electricity, but it also gives the sharing and spreads positive energy and hope for a better future.
The villagers of Tra Tro hamlet's joy, happiness, love, and heartfelt thanks have motivated JCI East Saigon and Vu Phong Energy Group to continue The LIGHT's journey. Since its implementation in 2016 with the mission of bringing light to impoverished areas without electricity, The LIGHT has shared love and joy with thousands of households, especially in remote and border locations in many provinces such as Binh Thuan, Binh Phuoc, Thanh Hoa, Dong Nai, Ben Tre…
The shared journey of The LIGHT is also a milestone for Vu Phong Energy Group and its units in their pursuit of the United Nations' Sustainable Development Goals (SDGs), such as Goal 7 – Ensure access to affordable, reliable and sustainable energy for all, Goal 4 – Ensure high-quality, fair, comprehensive education, and promote lifelong learning opportunities for all, Goal 17 – Strengthen the means of implementation and promote the global partnership for sustainable development.
After Tra Tro hamlet (Tra Vinh), the next destination of The LIGHT is Lam Dong.
Some images from the journey to bring solar power to the residents of Tra Tro (Tra Vinh):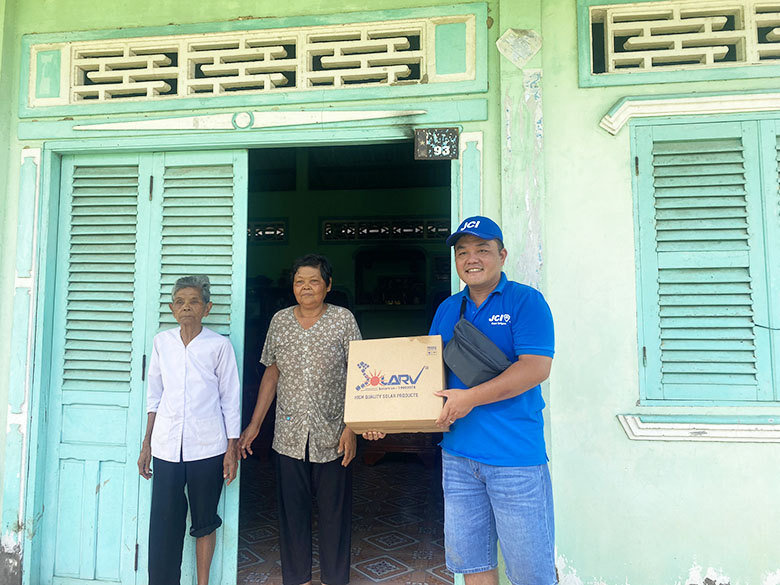 People are given SolarV solar generators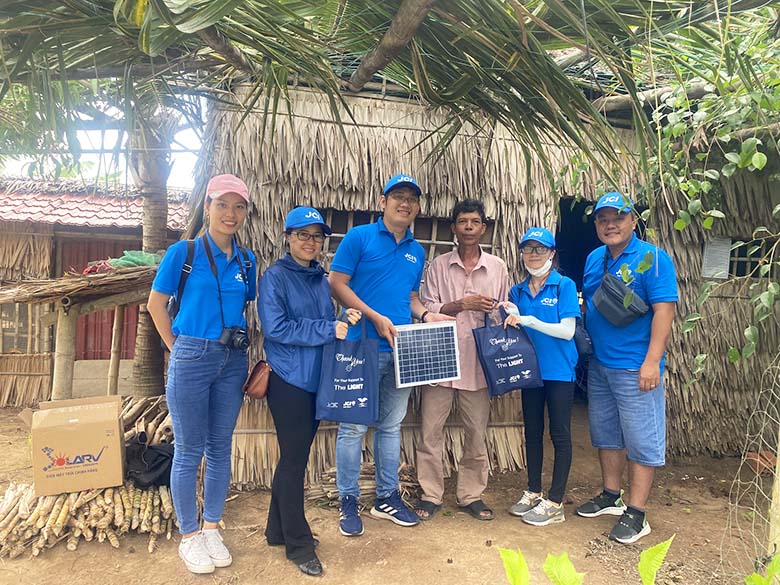 Tra Tro hamlet's simple roof now has solar power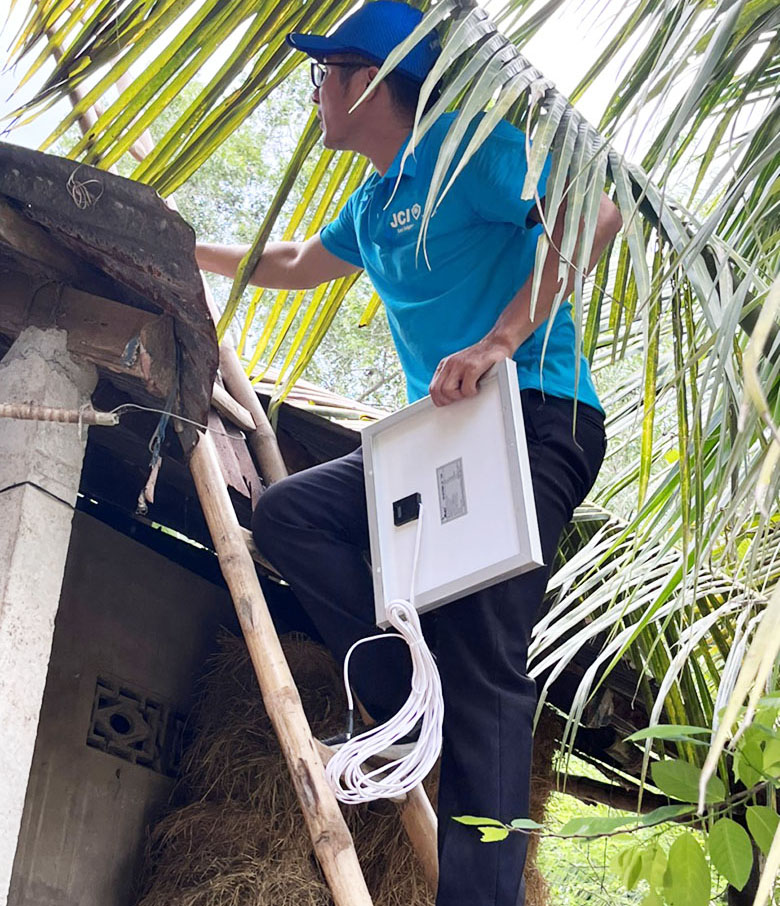 Solar panels with high performance and durability that meet European standards are put on the roof by project members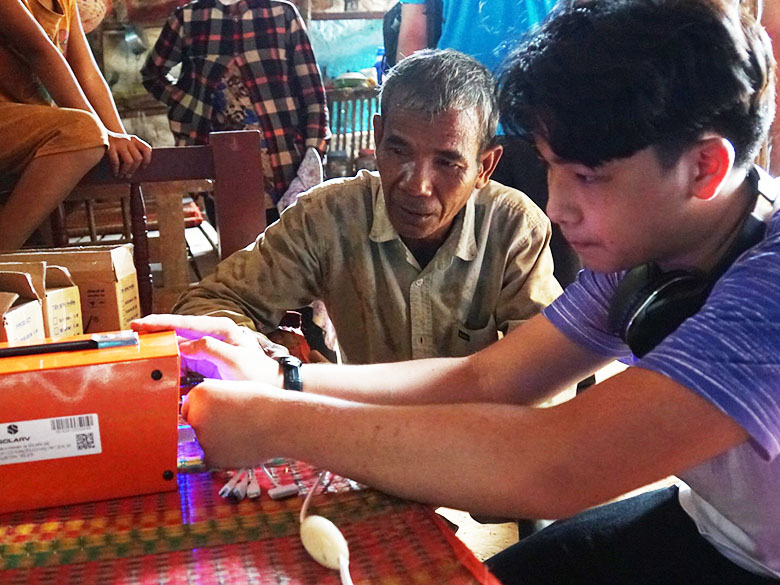 Instructions for using SolarV solar generators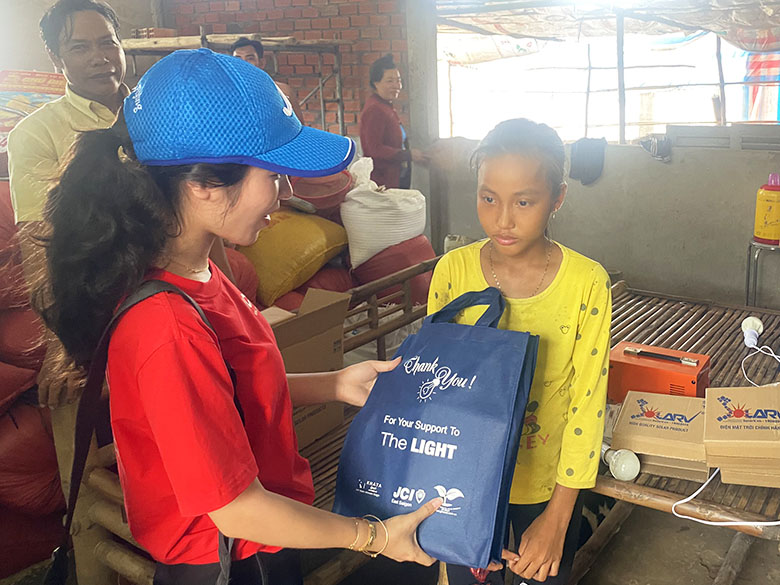 Meaningful gifts are given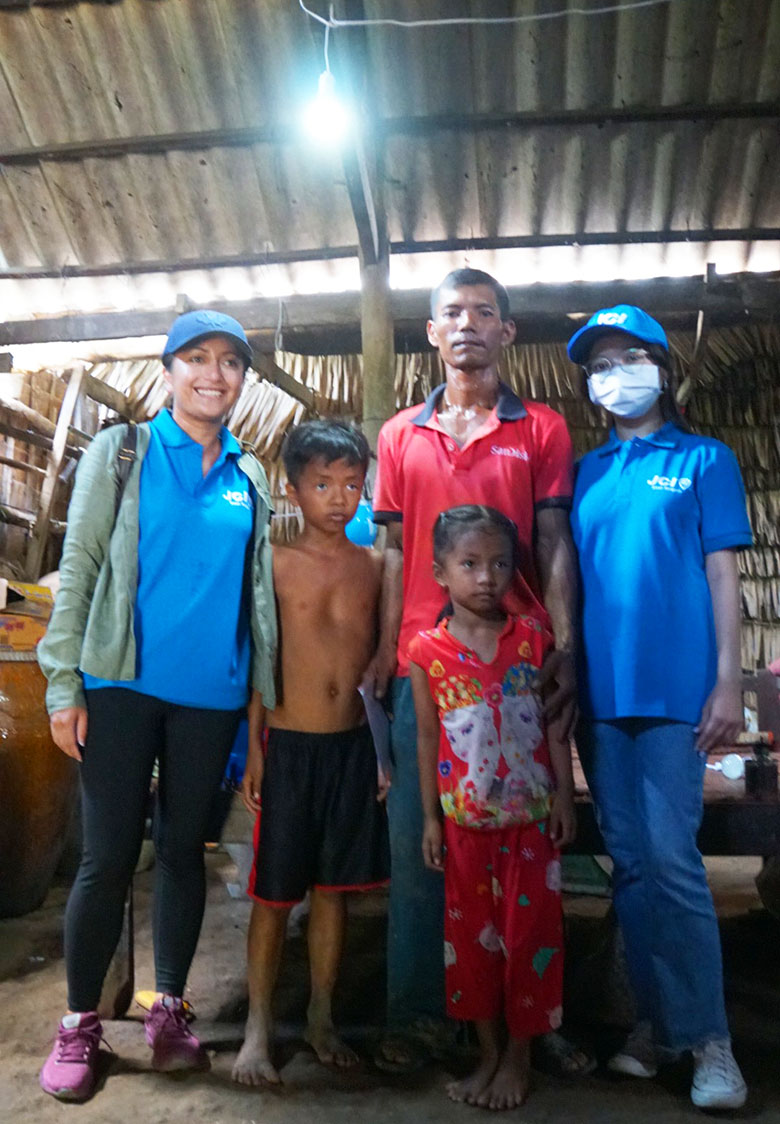 More children will have better living and learning conditions
* Image source: JCI East Saigon
Vu Phong Energy Group