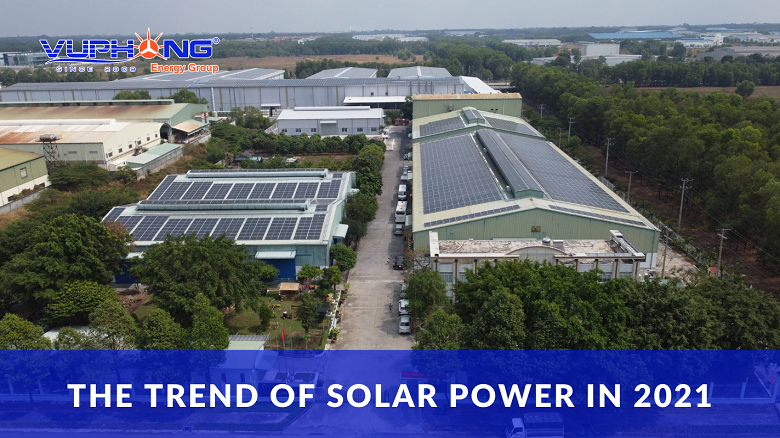 The government's encouraging policy with an attractive price mechanism has resulted in the dramatic growth of solar power over the last few years. The new price of rooftop solar power could be reduced by 30% once Decision No.13/2020/QD-TTg at FIT2 price expires. So, should we invest heavily in solar energy?
Attractive electricity selling prices, solar power's rapid growth
Although solar power has been developed globally over the last few decades, Vietnam has only just begun to pay greater attention to it and has experienced rapid growth in the last 2-3 years. The government's encouraging policy is likely the main factor of this dramatic growth.
The FIT price (as per Prime Minister's Decision No. 11/2017/QD-TTg dated April 11, 2017, by June 30, 2019) has supplied over 4.46 GW of solar power to the Vietnamese electricity market, it accounts for 8.28 percent of the electric power system's installed capacity. The FIT 2 price (as per Prime Minister's Decision No.13/2020/QD-TTg dated April 6, 2020) is still a "push," with the total installed solar power capacity in the country expected to reach around 19,400 MWp (equivalent to 16,500 MW) by the end of December 31, 2020, accounting for about 25% of the total installed capacity of the national power system. Solar power has emerged as a top-tier investment opportunity for both domestic and international investors.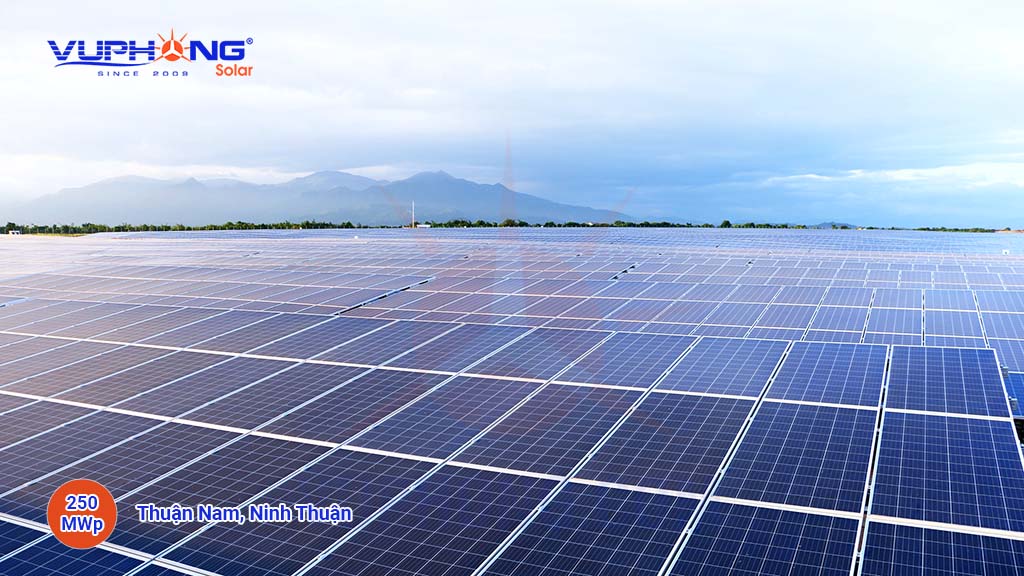 Solar power's rapid growth in recent years has helped in the addition of a plentiful supply of clean electricity to the system, in the context of a serious power crisis that threatens to exist and the transformation of the energy industry towards clean energy, reducing greenhouse gas emissions has become a global trend. However, the concentration of many solar power projects in a few provinces has the strongest potential for solar power development (high number of sunny hours per year, huge amount of solar radiation) while local electricity consumption demand is low, putting strain on the power transmission and distribution system. This is a challenge not only for electricity providers but also for investors looking to maximize profits from solar energy.
Solar power is dispersed in high-load base areas: The trend and opportunity
Solar power, in particular, and renewable energy in general, not only help the electricity industry solve its energy problems but also improve the environment and society, while also supporting Vietnam in meeting its commitments to reduce greenhouse gas emissions and increase renewable energy use. The strategic orientation of Vietnam's national energy development to 2030, with a vision to 2045 (according to Politburo Resolution No. 55-NQ/TW), states: "Prioritizing effective full exploitation and use for renewable energy, new energy, and clean energy."
According to the draft rooftop solar price mechanism that the Ministry of Industry and Trade is preparing and presenting to the Government to replace the expired Decision No 13, the price of rooftop solar electricity can be decreased by around 30% compared to the existing level. According to the assessment, this price is no longer as attractive as FIT 2, but it still provides profits for investors. Importantly, this strategy encourages corporate and industrial investors to develop clean energy for their operations. As a result, solar power is dispersed in high-load base areas (such as industrialized provinces, industrial parks, export processing zones, etc.) in the form of self-production, and self-consumption is predicted to grow in the near future.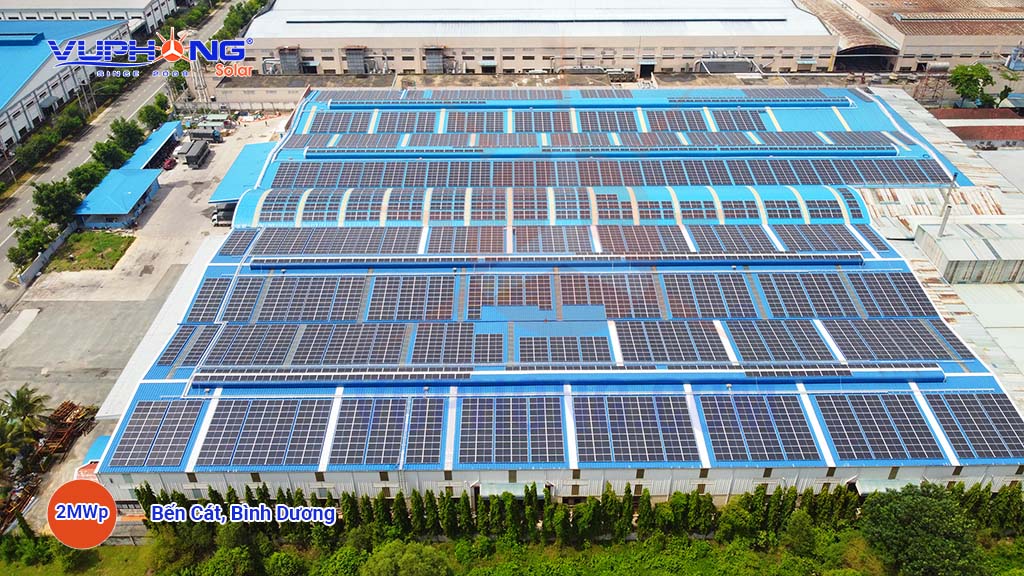 According to Vu Phong Energy Group (Solar & Wind Power), even though FIT 2 is no longer accessible, solar power is gaining traction among businesses. That is because, for businesses, clean energy is more than just a solution to lower power bills or sell surplus electricity; it is also a solution to green manufacturing, sustainable development, and new competitive opportunities in the market, particularly in "choosy" foreign markets. As a result, in addition to businesses investing in solar power systems on factory roofs, the PPA (Power Purchase Agreement) solar power model is becoming more common. This strategy enables businesses to fulfill all of the aforementioned goals without having to pay any upfront money, by just utilizing the empty factory roof. During the contract duration, businesses also don't have to worry about operations and maintenance. This model is currently being used by an increasing number of organizations in the "green" roadmap.
The development of dispersed solar power in high-load base areas will also help to alleviate the need for investment in energy transmission and distribution systems. This will be the "key" to helping renewable energy develop further and more sustainably in Vietnam if it is integrated with energy storage solutions and mini-SCADA data collecting and monitoring systems.
During the Climate Summit (April 2021), which was attended by leaders from 40 countries, President Nguyen Xuan Phuc reaffirmed Vietnam's resolve to cut greenhouse gas emissions by 9% using domestic resources by 2030, and by up to 27% with bilateral and multilateral international support. The President also stated that by 2030, renewable energy would account for 20% of the total primary supply, and by 2045, it will account for 30%. By 2030, emissions as a percentage of GDP will have decreased by approximately 15%, and methane emissions from agricultural production will have decreased by 10%.
Vu Phong Energy Group