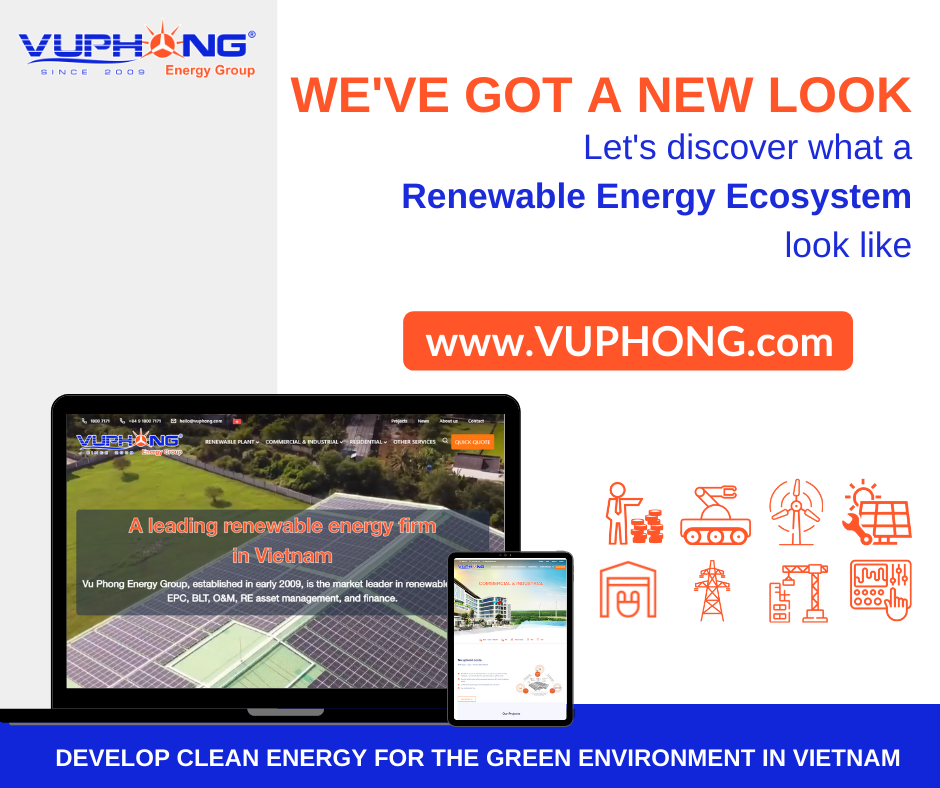 On June 19, 2021, Vu Phong Energy Group officially launched vuphong.com. This is a significant step forward for Vu Phong in expanding our brand globally and developing the renewable energy ecology.  
The setting created the English website to make it easier for customers and partners, especially international customers and partners, to find and access information about Vu Phong Energy Group. The website will support international consumers and partners in better understanding Vu Phong, the company's development journey, our news & events, and the services that Vu Phong offers, such as:  
Solar power plant EPC and O&M services 
Wind power plant EPC and O&M services 
EPC and BLT (Build-Lease-Transfer) model for commercial and industrial solar systems 
Solar panel cleaning robot production – Make in Vietnam 
Mini SCADA systems for mini-farms and rooftop solar power projects 
Industrial ESS (Energy Storage Solution) and UPS solutions 
Renewable Energy Asset Management Services 
Supply a wide range of high and medium-voltage transmission equipment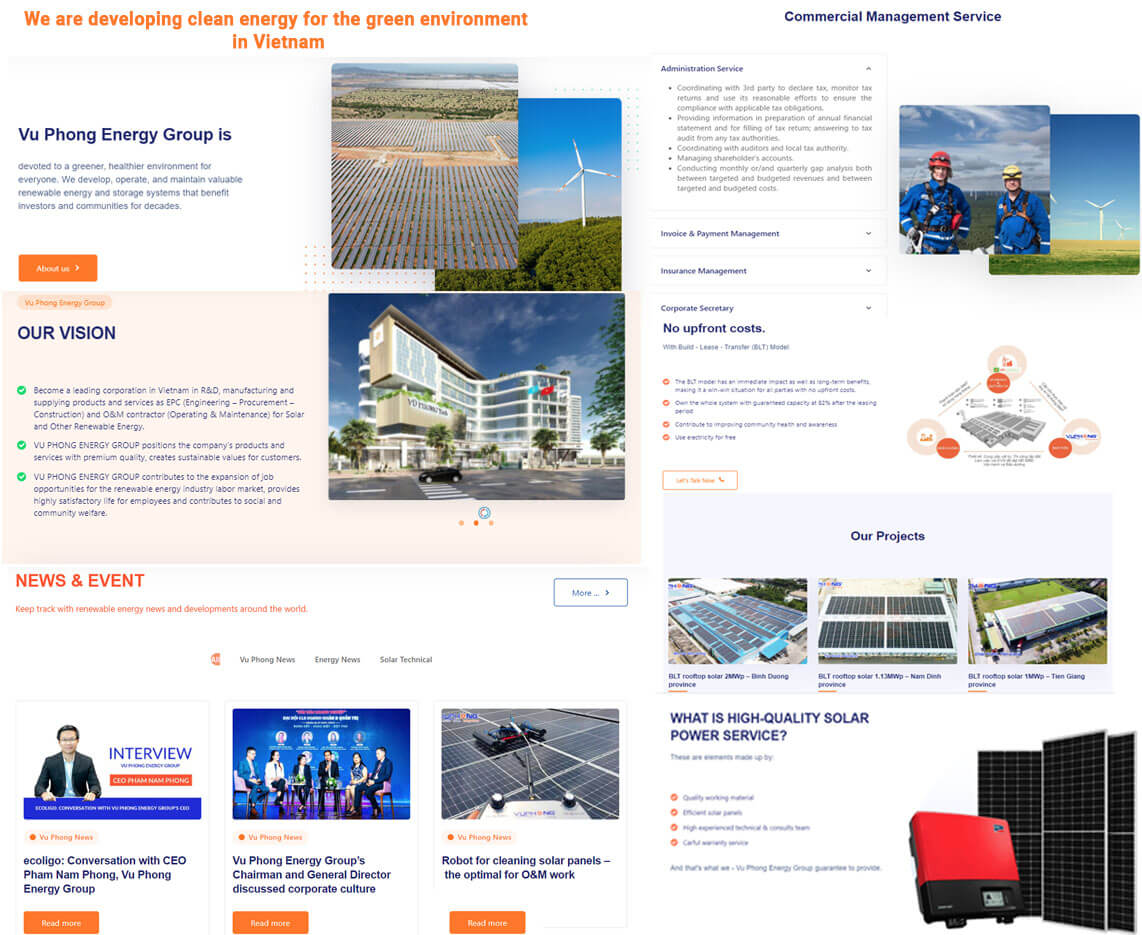 With an intuitive interface for each category, customers and partners can search for the information they need fast. Under the Commercial & Industrial category, corporate customers may discover detailed information on Build – Lease – Transfer (BLT) models, industrial ESS & UPS systems, and rooftop solar power EPC models…  
Customers interested in EPC, O&M, Asset Management, and other services for renewable energy plants (solar power plants, wind power plants), can go to the Renewable Plant menu.  
Meanwhile, the Residential menu offers to clients interested in rooftop solar for their homes, providing specific information on services, work procedures, and numerous actual project photographs completed by Vu Phong.  
Customers and partners can find all sorts of more information at www.vuphong.com.  
Vu Phong Energy Group would like to thank consumers and partners who have always trusted and supported us, and hopes to continue to receive that faith in the mission "Developing clean energy for the green environment in Vietnam." 
Vu Phong Energy Group