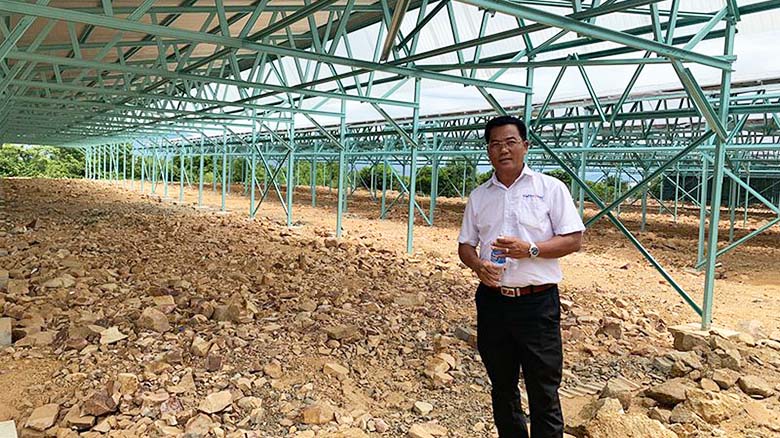 A combination of hi-tech agriculture and solar power on the roof.
Vietnam has just experienced a period of hot growth in solar power, especially ground-mounted solar farms reached over 3000MWp.
In addition to some advantage of the large scale and rapid deployment of this farm model, there are some questions about on how we both make solar panel combine with agriculture, deploy it everywhere and place like a rooftop solar electric model. Today, Vu Phong Energy Group will answer this question and guide you about this model.
The Prime Minister decided to create a useful mechanism to promote rapid development of solar power industry in Vietnam by selling excess electricity to the grid. Many households, business and factories have installed electricity, they used the electricity from the sunlight and sold at the same time.
Why Solar Greenhouses are the Future of Sustainable Farming
Solar Greenhouse is one of the best since we can use this model in dual purpose. Aside from we can sell electricity, we can use the land for high-tech agriculture farms as well, by putting the solar panel on the roof while below is the agriculture. Producing electricity to serve the needs of the farm and selling electricity to the grid to create more power for the national grid. Vu Phong Energy Grouphas pioneered in constructing many projects for customers with dozen of megawatts on-grid solar system. Recently in Ninh Thuan, Vu Phong has also invested in a high-tech agriculture farm combined with installation of 1MWp Solar power on the roof as a pilot project to introduce the effectiveness of this model to customers to visit and refer to the model to invest in their locality.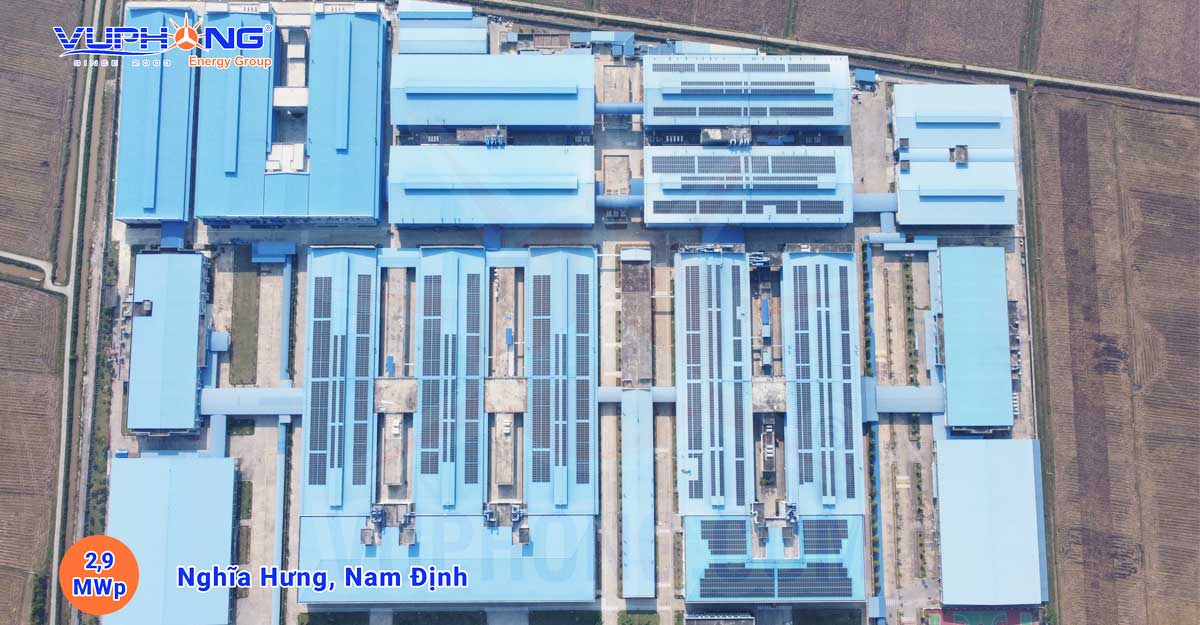 Unlike the ground-mounted electricity, we can only produces and sells electricity on the grid. For solar power combined with high-tech agriculture (Solar Greenhouse), we can benefited double. With an average land area of 1.2 hectares, 1MWp of solar power can be invested in over 7,000 m2 of greenhouses or farm roofs for agriculture purposes such as mushrooms production, planting vegetables or any suitable plants or even a cows, chicken, pig or cricket…. Revenue from electricity saved and electricity sales have been able to pay back the entire facilities of the farm after 6-8 years with the electricity price of $9.35 cents. At present, the project owner can develop or cooperate with an agricultural company to make a profitable investment from existing available roofed facilities.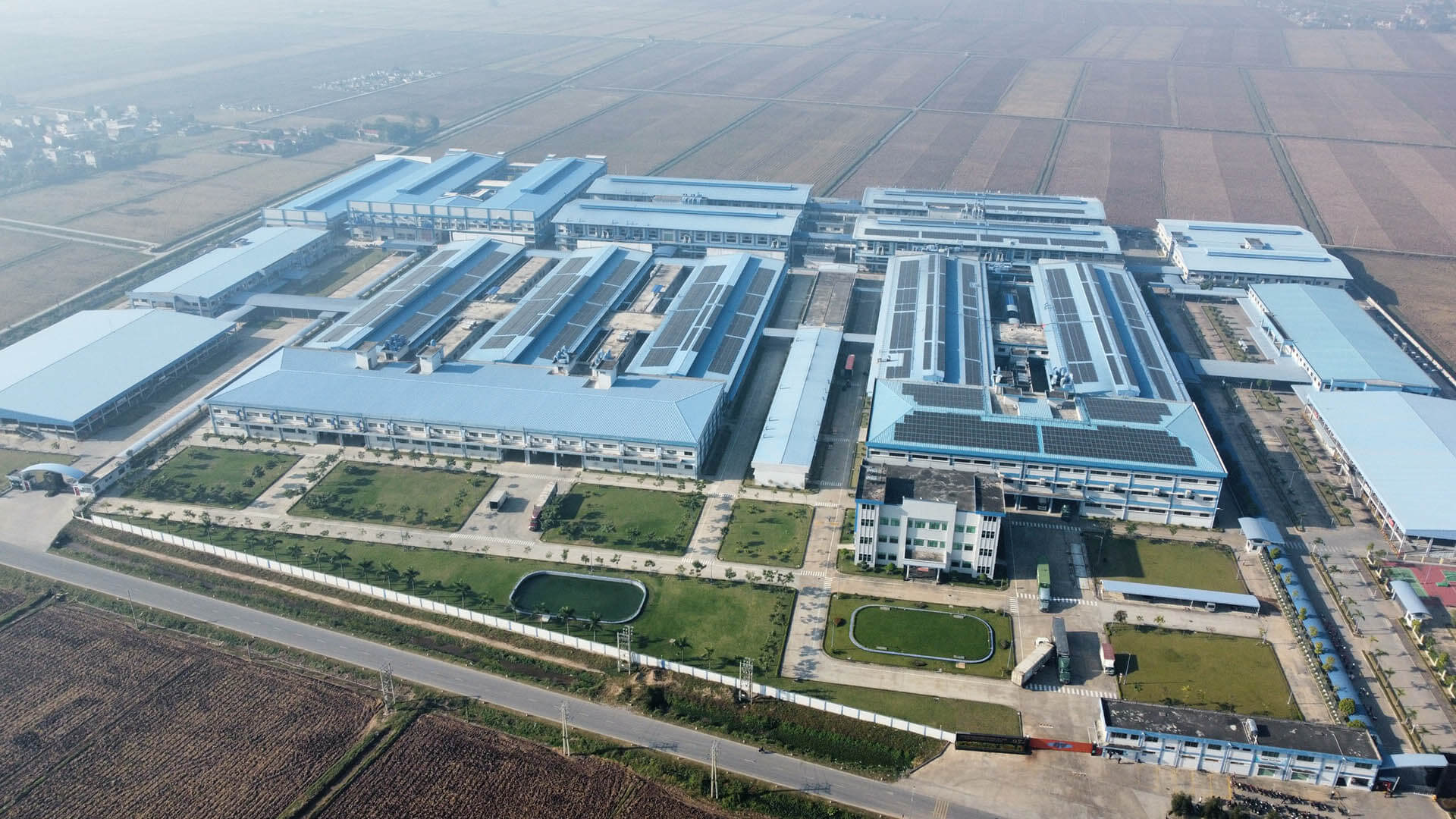 Solar power combined with agriculture or high-tech agriculture (Solar Greenhouse) is suitable in all provinces and cities, connected to the 22KV line everywhere, both beneficial reduce the shortage of electricity on the spot and create more jobs. The local agriculture development should encourage the provinces for this model. In July 2019, the project 1MWp invested by Vu Phong produced more than 140MWh of electricity, equivalent to a turnover of about VND 300 million base on the signed PPA of $9.35 cent price. Besides, the model of growing mushroom and other plants being implemented will also bring high profits.
These are some important notes when investing in this model:
1.- Because this is an investment over 20-30 years, therefore, from the design of the greenhouse, the truss frame must be calculated to be durable, need to be designed professionally, surely, avoiding risks from storms and tornadoes that can cause great damage to investors. Electrical wires and rails, aluminum clamps and other accessories also need a specialized type with outdoor durability of over 30 years.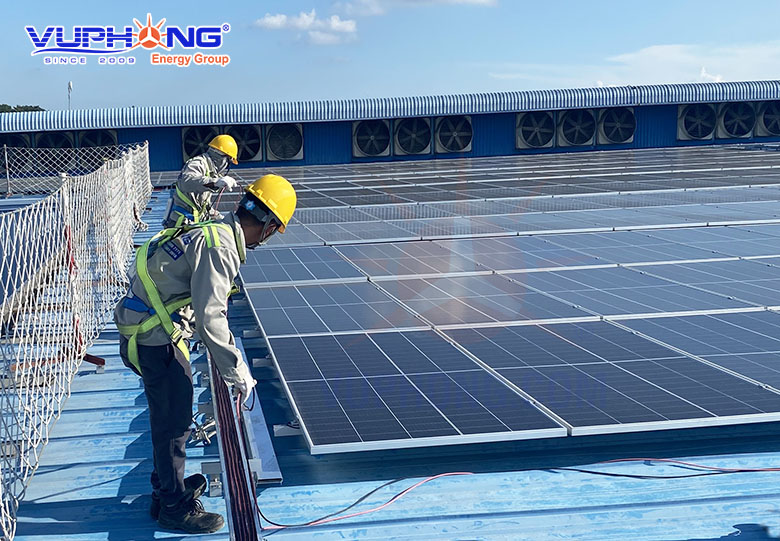 2.- Because these projects must be protected against theft, and later irrigated agriculture causes moisture underneath. The electrical conductors must be well isolated, preferably acoustical and gathered to a training area. Medium installation of the grid tie for storage and protection. In the model farm, Vu Phong Energy Group connected the inverter grid as well as control cabinets in a locked container.
3.- Because the project is made in large areas, the protection system should not be cut down, there must be full protection of overcurrent, short circuit, lightning protection for the DC and the AC side
4.- Customers who need a bank loan must also have a techno-economic report and a professional design, be constructed by a reputable contractor and use clear originating equipment as a basis for and plans to lend from banks later.
We also observed a lot of recent project, the rig frame is very sketchy, prone to the risk of tornado wind, contractors reduce cost by cutting off most protective equipment, they are using unqualified cables, they also often installing inverters on the ground under greenhouses that can be easily be subjected to the theft or a damp environment that effects their lifespan or endangers off-farm agriculture due to high pressure on a power source.
The illustrations in this article are real photos from the project invested by Vu Phong Energy Group to demonstrate the effectiveness for customers. Vu Phong Energy Group has also constructed more than 10MWp to the investors and give their clients a thorough consultation so that they can make long-term investments for long-term profit. Vu Phong not only consult on solar power but also to connect the investors to the agricultural expert to have effective agricultural models.
The dual system of Agrivoltaics (Solar Greenhouse) increases total land productivity (crop yield + electricity output) by 60%. – Photo Collections Online
Please call free hotline 18007171 or email vp@vuphong.vn Or enter your request at our website: www.vuphong.vn to receive the consultancy from our engineer team. We are honored to serve you.
Read more:
Source: Vu Phong Energy Group JSC