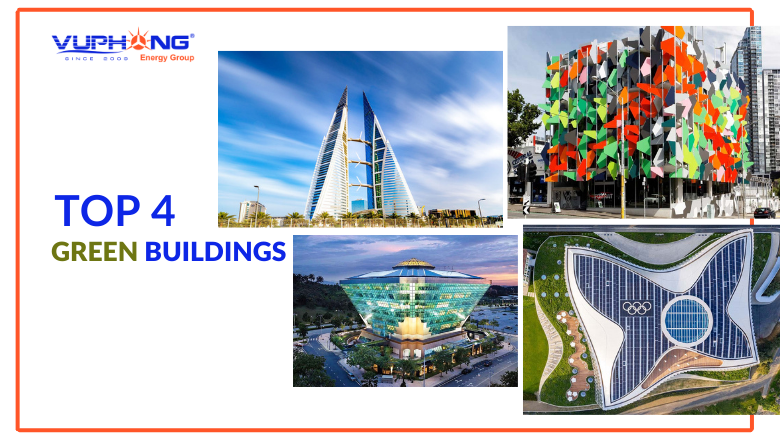 These green buildings have created a great impression, received numerous prestigious honors, and are the pioneers of sustainable architecture. They are not only covered in trees but also have sophisticated, energy-efficient architecture. 
Pixel Building  
Pixel Building, which was completed in 2010, was quickly impressed with its distinctive design and is known as one of the most sustainable buildings in the world. 
The building's facade features fixed sunshades and flexible pixel panels that can move in response to the sun's shadow. The architects used double-layer glass to alternate the doorways to maximize airflow while limiting heat exposure. This structure is additionally outfitted with two photovoltaic panels and three wind turbines to supply on-demand sustainable energy. "Field design" is grown and harvested naturally on the roof. Pixel Building also contains smart water storage and treatment systems that allow the building to self-supply water. 
The Green Star certification system granted Pixel Building 100 perfect scores and added 5 points for its innovation with a carbon-neutral system, an anaerobic digestion system, and a vacuum toilet system. In addition, in 2012, this building achieved the world's highest LEED rating for energy and environment. It has also won various honors, including the Premier Sustainability Award (Victoria) in 2011. 

Pixel Building (Source: Internet)
Bahrain World Trade Center 
South African architect Shaun Killa created the 240m high twin towers in Manama, the capital of the Kingdom of Bahrain. This 50-story structure houses a commercial mall. The towers' design is unique in those three powerful wind turbines with a diameter of 29m are located on three suspension bridges linking the two buildings. Each turbine has a capacity of 225kW and is oriented north to catch the wind blowing in from the Persian Gulf. The two towers are designed in the sail's shape to maximize the wind flow that passes through the turbines. Three turbines can produce approximately 1.1-1.3 GWh/year, accounting for 11-15 percent of the building's total electricity usage. 
The structure also uses numerous environmentally friendly materials, has a recycled water system, is linked to a cooling system, and has an insulation system to save energy and reduce greenhouse gas emissions. This one-of-a-kind architectural work has garnered numerous essential prizes, including the most effective construction plan in 2006 granted by LEAF and the special Award for the ideal design in Arab buildings. 

Bahrain World Trade Center (Source: Internet)
Olympic House 
Olympic House, the new International Olympic Committee (IOC) headquarters in Lausanne, Switzerland, has received three environmental certifications, including LEED Platinum. Olympic House, in particular, has gained 93 LEED certification points from the United States Green Building Council (USGBC). Olympic House was the first international headquarters and the second building to receive the highest level (Platinum) of the Swiss Sustainable Building Standards (SNBS) and LEED Platinum certification. 
Olympic House's design is inspired by an athlete's mobility, with a mixture of stringent energy efficiency, water, building materials, and environmental requirements. Renewable energy is used in the building, which is generated by rooftop solar panels. Olympic House, according to estimations, will save approximately 35% of urban energy and 60% of water compared to new average construction. Furthermore, the IOC's global partners supply energy-saving solutions and operational equipment, such as zero-emission hydrogen cars. 

Olympic House (Source: Internet)
Diamond Building 
The Malaysian Energy Council is designed in the shape of a pyramid, with plenty of roof space for solar panels, which provide around 10% of the building's electricity. Natural light is used effectively thanks to massive skylights, automatic curtain systems that adjust to the intensity and angle of sunshine, and energy-saving devices, which let the building's lighting system save up to 80% compared to traditional offices. This eco-friendly structure also contains a rainwater harvesting system that reuses water to save 70-80 percent of the water utilized. 
The Diamond Building is Malaysia's first green building, having received both Singapore's Green Mark Platinum Certificate and Malaysia's GBI Platinum Certificate. This project also received many significant awards: CIDB and MCIEA Awards in 2010, First Prize in the ASEAN Energy Efficiency Competition in 2012, Second Prize in the ASHRAE Technology Competition in 2013…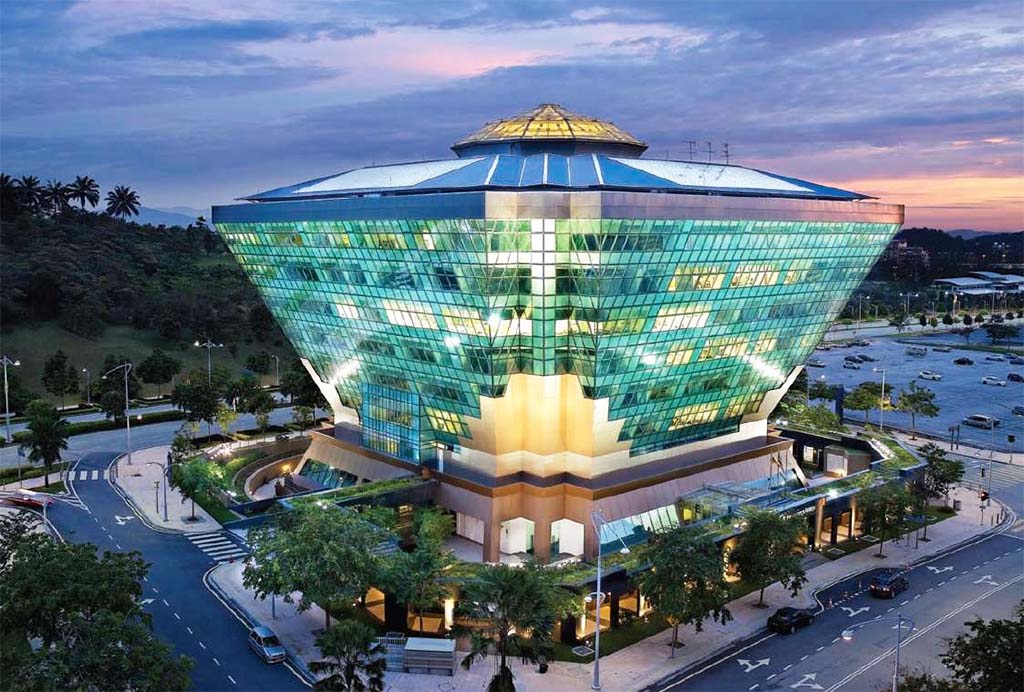 Diamond Building (Source: Internet)
"Greening" works, and incorporating sustainability into projects is becoming a global trend. Economic, environmental, and social criteria all play a role in sustainable design. Utilizing renewable energy – preserving energy, saving and reusing water sources, using sustainable materials, limiting waste are all critical components of long-term development. 
Source: Vu Phong Energy Group JSC
Click here to see how to have a good O&M process
Click here to see the new innovation of renewable energy