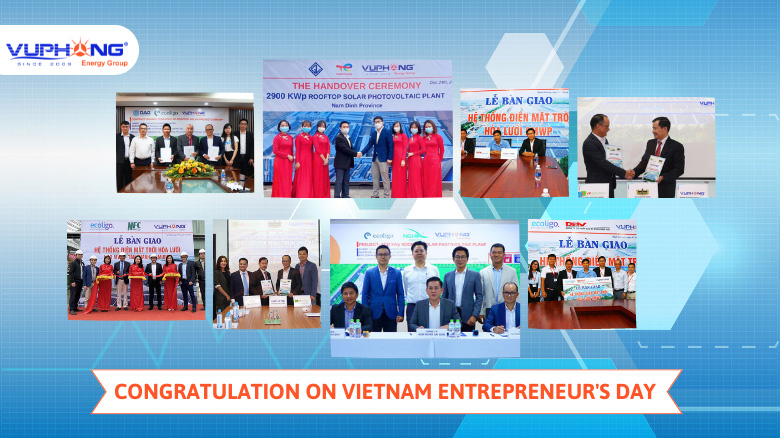 On the occasion of Vietnam Entrepreneur's Day on October 13, the Vu Phong Energy Group would like to extend our heartfelt congratulations to the Vietnamese business community and entrepreneurs in general, as well as the Board of Directors of the Vu Phong Energy Group and affiliated companies and member units in particular.
We wish everyone good health, tranquility, and energy to continue to create many new successes, affirming the bravery of Vietnamese entrepreneurs and enterprises in the international market and joining hands for the sustainable development of the country's economy!
 In the journey to achieve the mission "Develop clean energy for the green environment and sustainable development", Vu Phong Energy Group is pleased to receive the love, trust, and companionship of many Vietnamese businesses and entrepreneurs who are both mindful and visionary, full of bravery and enthusiasm, especially always aiming at sustainable values and the goal of enhancing the position of Vietnamese enterprises in the international market. Vu Phong Energy Group believes that with knowledge, vision, and bravery, Vietnamese entrepreneurs and enterprises will proactively overcome challenges to develop sustainably and continue establishing many great brands that reach the region and the world.
Vu Phong is always ready to assist businesses in creating sustainable and effective collaboration relationships. Working together, we shall develop together and prosper together!
Vu Phong Energy Group would like to invite you to look back on some beautiful images of collaboration for sustainable development and bringing additional value to the community on this special day: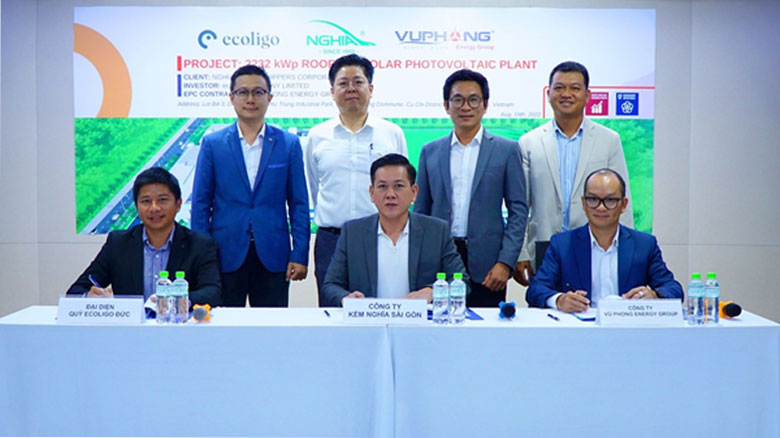 Vu Phong Energy Group, ecoligo – German Investment Fund, and Kem Nghia (Nghia Nippers) – Nghia Sai Gon Nippers Corporation, signed a cooperation to be installed 2,23 MWp of the solar power system on the roof of Kem Nghia's factory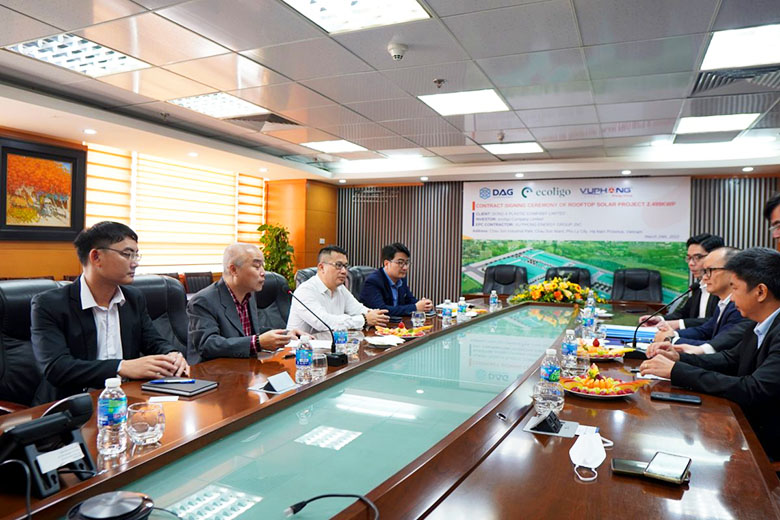 Cooperation to develop solar power on the roof of Dong A Plastic Factory in Chau Son Industrial Park, Phu Ly, Ha Nam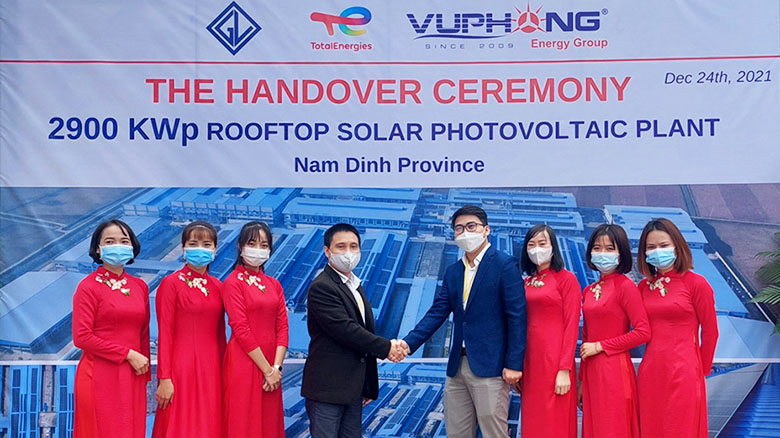 Beautiful images from the handover ceremony of the 2,9 MWp rooftop solar photovoltaic plant of Viet Nam Golden Victory Company Limited's shoe factory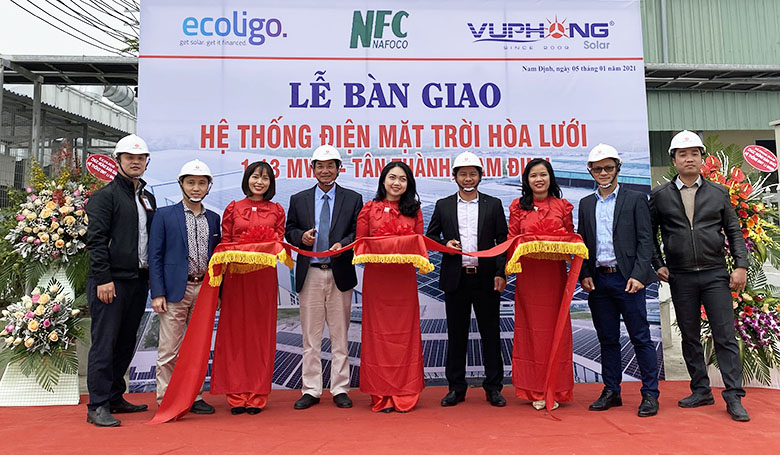 A memorable moment in the handover ceremony of the PPA (Power Purchase Agreement) model solar power system to Nam Dinh Forest Products JSC (NAFOCO)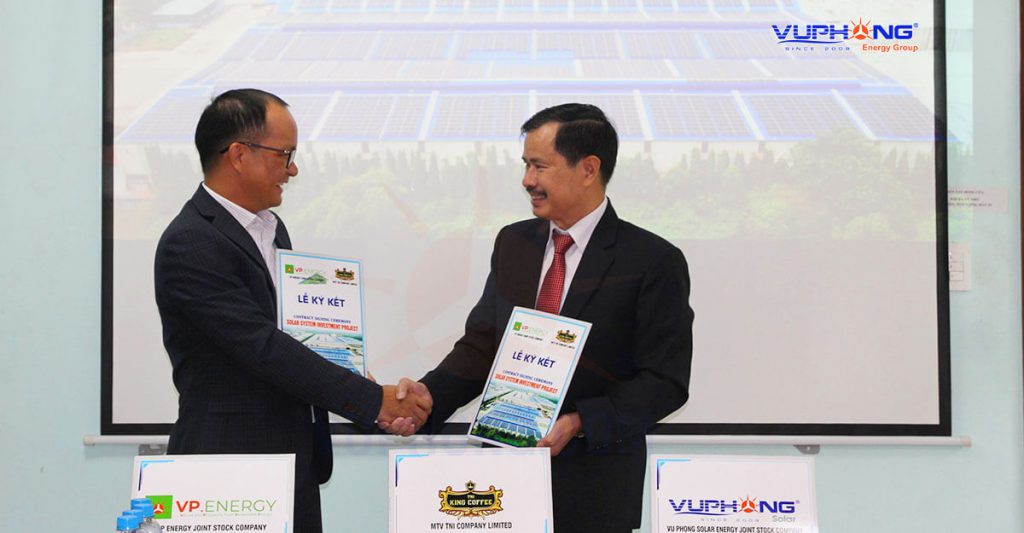 Cooperation between Vu Phong Energy Group and TNI Corporation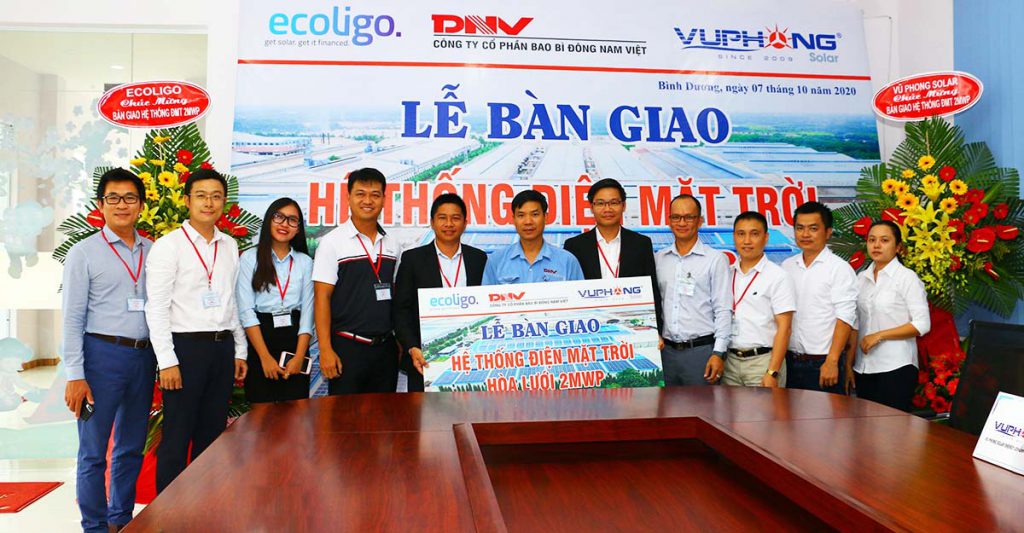 Congratulations on the 2 MWp solar power system on the factory roof of Dong Nam Viet Packaging Company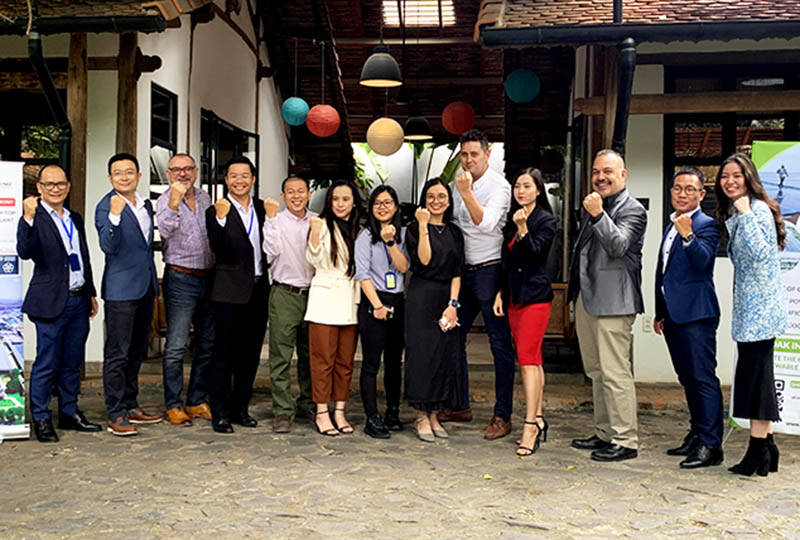 Vu Phong Energy Group and partners collaborate to develop high-quality clean energy systems – photo from the project signing ceremony for a chain of rooftop solar power systems with a total capacity of more than 12.5 MWp on the rooftops of Hwaseung Enterprise Group (Korea) in Vietnam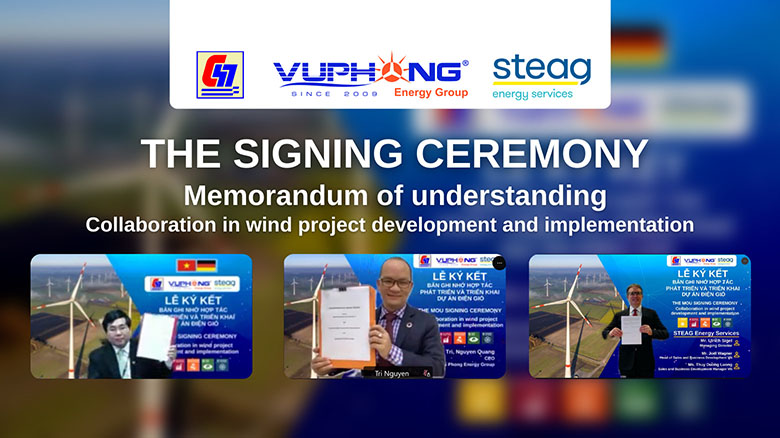 Vu Phong Energy Group, Construction Joint Stock Company 47 (C47), and STEAG Energy Services GmbH (Germany) signed a cooperation agreement to develop and implement wind power projects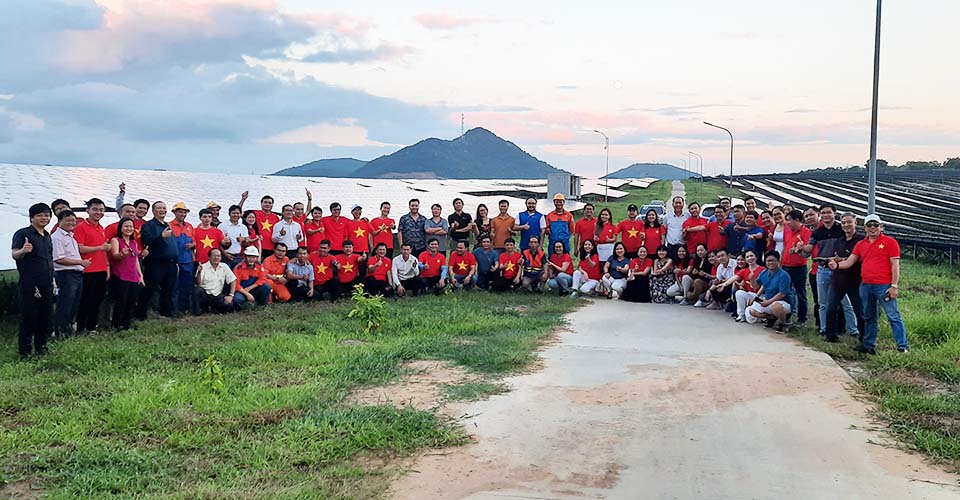 The Board of Directors of Vu Phong Energy Group and the Vietnam Renewable Energy Community entrepreneurs at the Caravan journey to the central region of love and home islands
Businesses interested in clean energy solutions to greening production, towards sustainable development, please contact Our Call Center via 1800 7171 or +84 9 1800 7171 or send an email to hello@vuphong.com for more information.
Vu Phong Energy Group