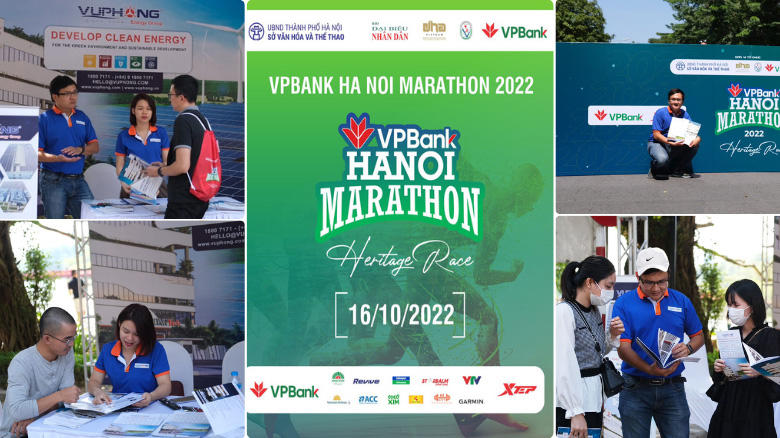 On October 16, 2022, more than 10,000 athletes from the country, as well as many nations around the world, we're excited to take part in the official international marathon of Hanoi City – VPBank Hanoi Marathon 2022. Along with the race, Vu Phong Energy Group shared with many attendees about the sustainable values of clean energy sources, while also spreading positive energy from athletes' sportsmanship, solidarity, and determination to overcome themselves.
The VPBank Hanoi Marathon, which has been held annually since 2018, is the official race of Hanoi and has been a member of the Association of International Marathons and Distance Races (AIMS) since 2019. The race attracts a large number of national team athletes as well as athletes from national running clubs.
This year, the VPBank Hanoi Marathon 2022 (VPHM 2022) attracted over 10,000 athletes, including up to 3,000 athletes willing to conquer the Full Marathon distance (42 km), setting a record for the race with the most athletes participating in the 42 km distance in Vietnam. The race, in particular, draws not just participants from the country, but also over 1,000 athletes from other countries in the area. With the message "Bright up Vietnam" , VPHM 2022 is an exciting greeting from Hanoi capital to domestic and international friends, spreading the image of an autumn Hanoi – a romantic Vietnam, charming but also extremely dynamic, and modern, about a Vietnam that is ready to shine, overcome challenges to look forward to a prosperous future and sustainable development.
For the same reason, Vu Phong Energy Group has joined forces with this healthy sports playground to spread positive energy and sustainable values, not only for the present but also for the future, such as the mission that Vu Phong has consistently pursued: "Develop clean energy for the green environment and sustainable development."
The presence of Vu Phong Energy Group attracted the attention of many race attendees. Many individuals have indicated an interest in clean energy, renewable energy, and solutions to help reduce greenhouse gas emissions to collaborate to preserve the green environment and toward sustainable development, particularly in light of today's severe climate change. Among them are many foreigners, students, engineers, masters, professors… working on renewable energy, waste management… Many students actively contact Vu Phong Energy Group and learn about job opportunities in the renewable energy sector.
Vu Phong Energy Group also introduced clean energy solutions at VPHM 2022, including solutions specifically for manufacturing enterprises, such as the Power Purchase Agreement (PPA) model – the cooperation model helps businesses use clean energy without initial investment by utilizing idle factory roofs.
Vu Phong Energy Group is energized with positive energy from the athletes' sportsmanship, unanimity, and determination to surpass themselves when spreading sustainable values from clean energy sources.
Vu Phong Energy Group's pictures at VPBank Hanoi Marathon 2022: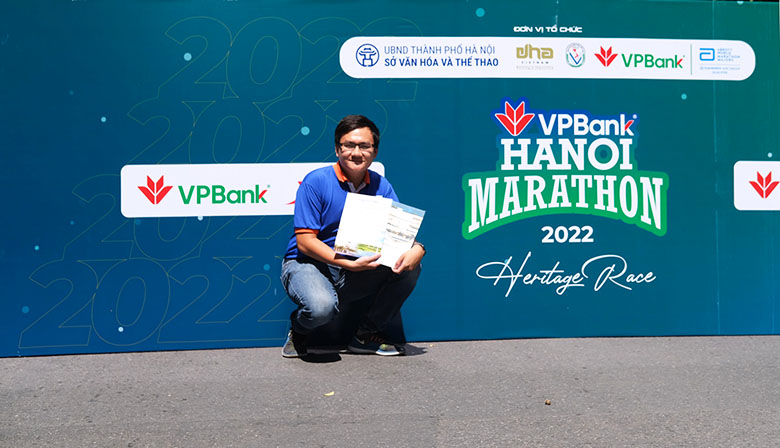 Vu Phong Energy Group at VPBank Hanoi Marathon 2022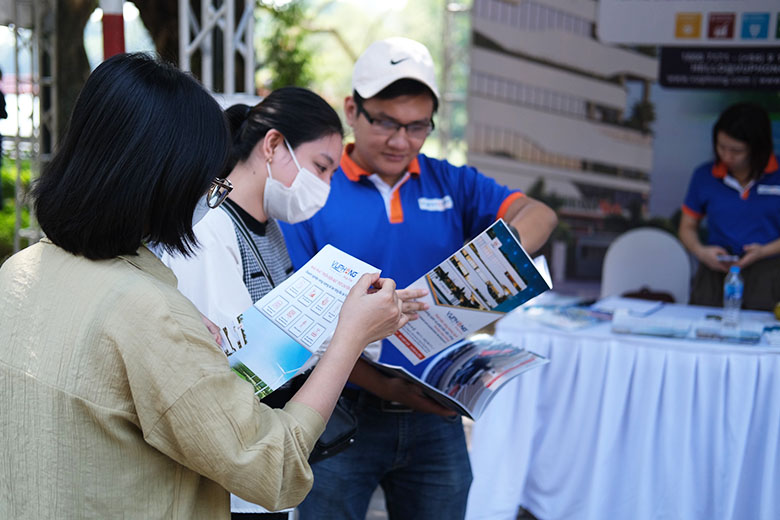 Many race attendees are interested in clean energy solutions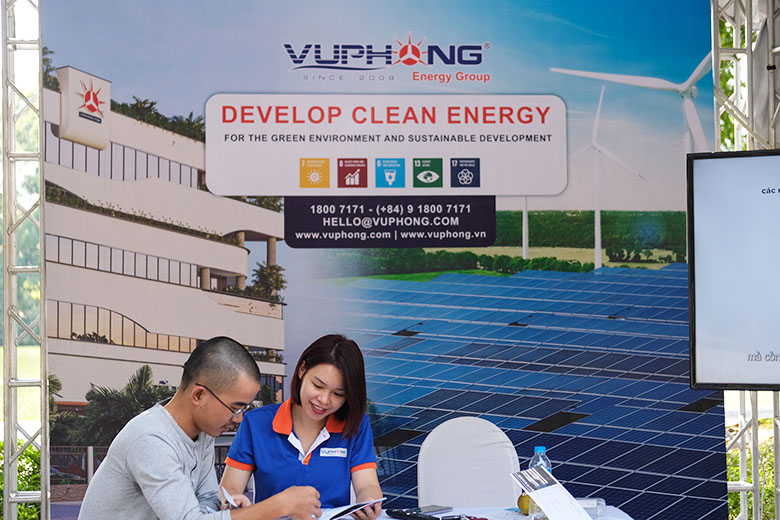 Employees of Vu Phong Energy Group talk to individuals who are interested in clean energy and sustainable development.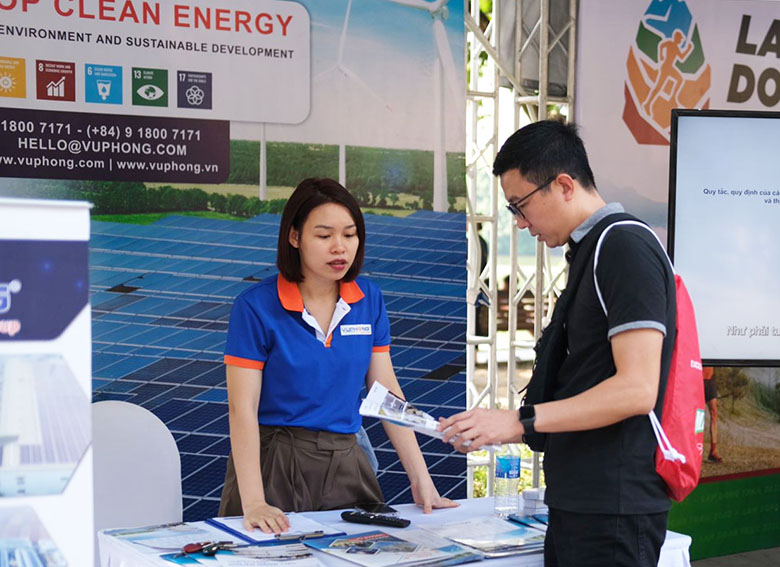 And introduce clean energy solutions that Vu Phong Energy Group provides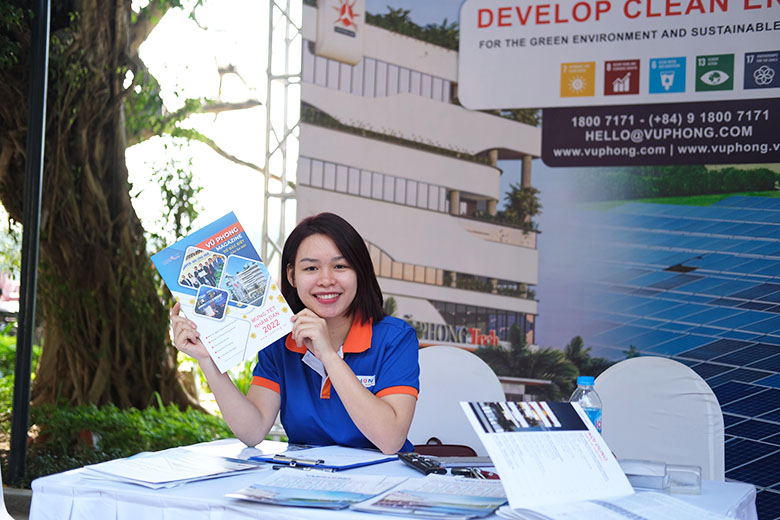 Positive energy has been spread at VPBank Hanoi Marathon 2022
* Thank for the supporting of YBA Gia Dinh and Green Hat for Vu Phong Energy Group in the VPBank Hanoi Marathon 2022!
Vu Phong Energy Group