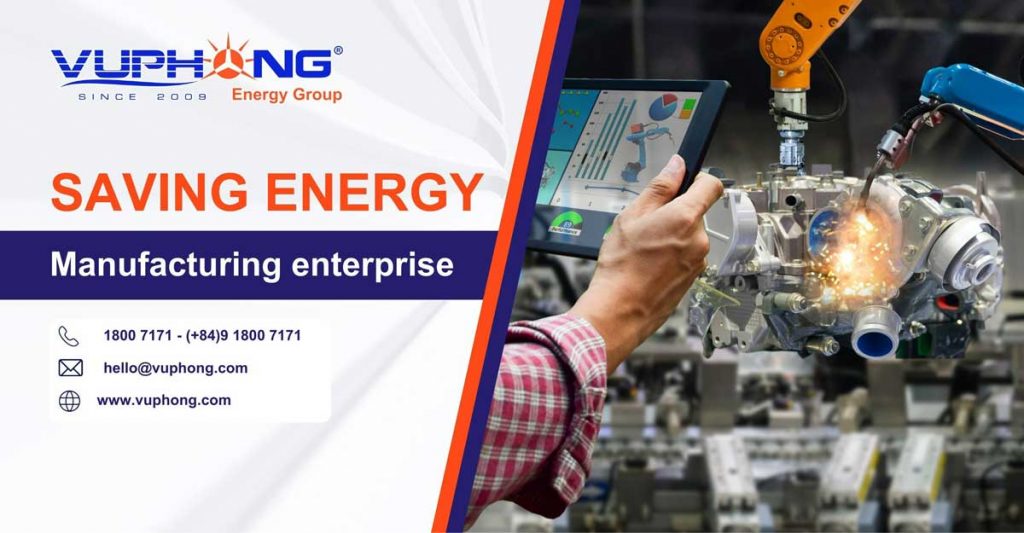 Electricity costs often account for a significant proportion of a manufacturing business's overall operational expenses, impacting product pricing and profitability. Efficient electricity-saving measures may assist enterprises in optimizing their operating expenses while simultaneously reducing greenhouse gas emissions, contributing to environmental protection.
The industrial sector is the nation's largest energy consumer, accounting for over 50 per cent of overall energy consumption. Saving energy, particularly electricity will assist any business in optimizing production and operating expenses, thus enhancing profits. It also enables enterprises to optimize pricing, improving market competitiveness. Electricity savings also assist businesses in reducing their energy consumption and achieving greenhouse gas emission reduction goals, resulting in a lower carbon footprint in manufacturing activities, toward greener products meeting current customer demand. Practicing efficient electricity use also lightens the burden on the electricity sector, particularly during power supply shortages, thereby reducing the risk of power outages.
According to Directive 20/CT-TTg 2023 by the Prime Minister, on enhancing electricity savings in the 2023-2025 period and beyond (issued in June 2023), Vietnam must make an effort to save at least 2% of its total electrical consumption yearly. Manufacturing businesses are encouraged to implement energy-saving solutions such as reducing electricity consumption, installing rooftop solar systems,… Establishments that consume more than 1 million kWh of electricity annually must save at least 2% of electricity consumption per output unit or at least 2% of total electricity consumption.
There are various effective solutions to save electricity. In industrial pump systems, for example, you may save electricity by choosing pumps with advanced and suitable technologies based on the working environment and conditions; the water pipelines' diameter must match the pump's diameter to minimize bends or blockages, which reduce the pump's effectiveness and raise electricity costs,… Industrial water pump systems often have high power consumption, accounting for up to 80% of the total energy utilized by a manufacturing plant. Compared to traditional ways, innovative technology and energy-saving solutions may help motors and pumps save up to 20% of overall power usage.
In addition to basic solutions, each manufacturing sector may have customized solutions using industry-specific equipment and machinery.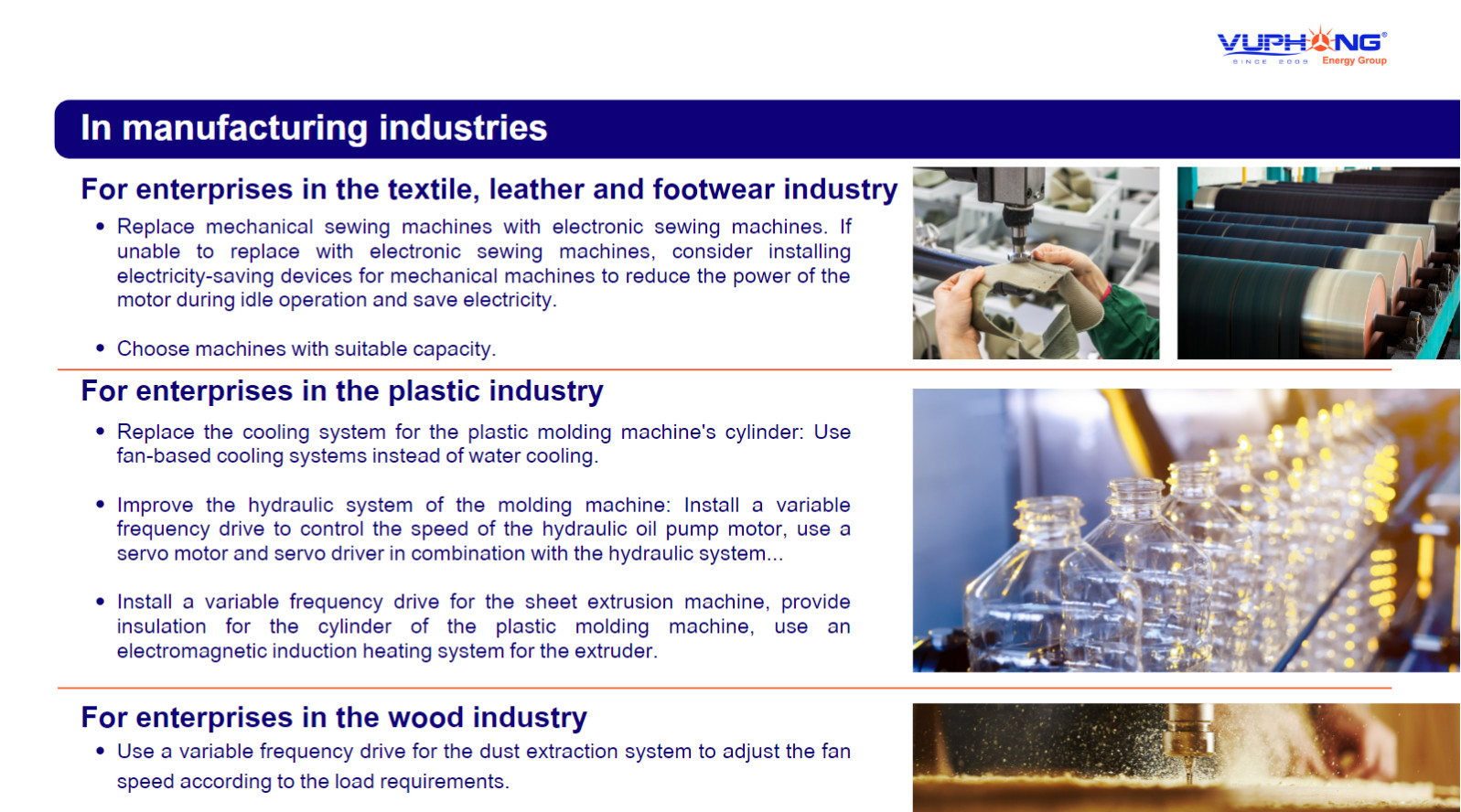 A page in the document Electricity saving solutions for factory
With valuable references from the Steering Committee for Energy Saving of the Vietnamese Ministry of Industry and Trade, Vu Phong Energy Group has compiled a document sharing effective electricity-saving solutions tailored to businesses by consolidating and choosing electricity-saving measures. The document is divided into three sections: Electricity saving solutions for factory, Electricity saving solutions for office, Electricity saving solutions for industrial cooling system. A more detailed document is at the link provided below.
Vu Phong Energy Group