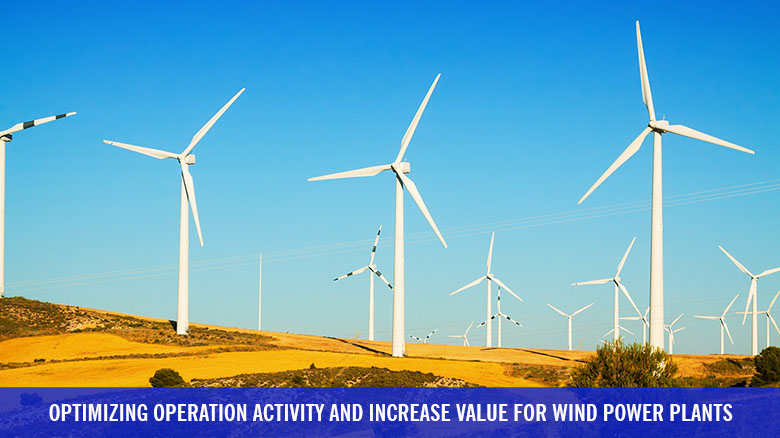 The global wind power industry is recording tremendous growth. There will be an additional 93GW of wind power from newly constructed plants in 2020, up 53% from the same time last year. Wind power is also on the increase in Vietnam, because of low costs and plentiful resources.
The energy restructuring trend is happening intensely across the globe. The government promulgated encouraging renewable energy policy, and the investment costs were reduced rapidly. This is considered to be the primary motivation that promotes more and more investors to participate in wind power development in Vietnam. Effective exploitation of this renewable energy source not only accelerates the energy transition towards sustainability, but also brings attractive returns to investors. In which, O&M (Operation and Maintenance) and Asset Management are two important services that assist wind power plants in operating efficiently, maximizing wind potential, and maximizing earnings for investors.
O&M service – the foundation helps in the factory's safe and efficient operation
Wind power plants require not only large capital investment but also complex construction, repair, replacement, especially with turbines – oversized and overweight equipment, are known as the "heart" of the project. Therefore, O&M is critical to the wind power plant, which is the foundation for ensuring the system's continuous operation with high efficiency, minimizing risks during operation (particularly risks that could lead to downtime), and extending the life of equipment such as turbines.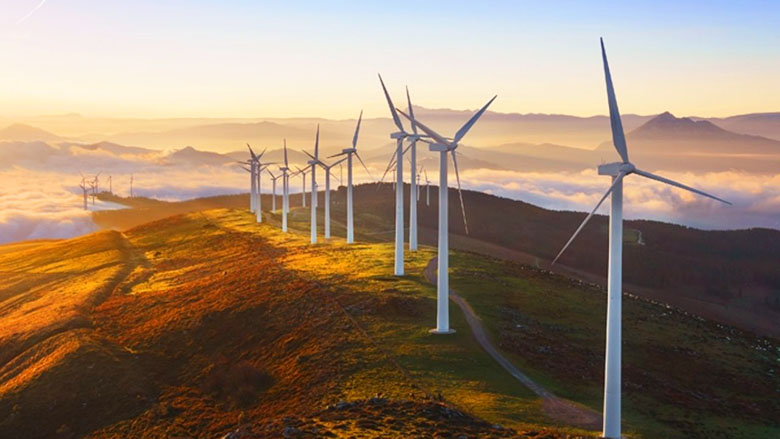 Wind power plants require not only large capital investment but also complex construction, repair, replacement (Internet)
Most wind power investors employ turbine suppliers (equipment manufacturers – OEM) to provide O&M services for a 5-year, 10-year, or longer contract, depending on the conditions of the agreement between the two parties. Typically, significant energy enterprises that specialize in supplying technical services and equipment, as well as project investment and development, operate alone.
Depending on the supplier, the O&M service items for wind power plants may be different; however, they are generally designed based on strategies such as Preventive maintenance, Corrective maintenance, Reliability centered maintenance – RCM etc. The database collected from the SCADA system through sensors mounted at various points on the wind turbine serves as the foundation for operation and maintenance. Based on data collected, the O&M unit may assess the operating state of the turbines and offer an appropriate maintenance schedule. This allows the system to operate efficiently and achieve the KPI, as committed to the project investor.
However, wind power facilities may operate at a higher capacity, resulting in a larger profit value. That is why investors in wind power projects often seek the third unit; this company can provide independent services such as monitoring and collaborating with OEMs to add value to the plant: Asset Management service.
Asset Management – value-added solution for wind power plants
Asset management is considered as a solution to maximize output, improve performance ratio, reduce the levelized cost of energy (LCOE), and add value to wind power plants. This is an independent service, usually provided by a professional third-party unit, that provides a basis for the wind power plant investor to discuss with the OEM (or can work on behalf of the investor to work with OEM) to figure out how to enhance each turbine's performance based on reality and different phases, or to debate about the compensation…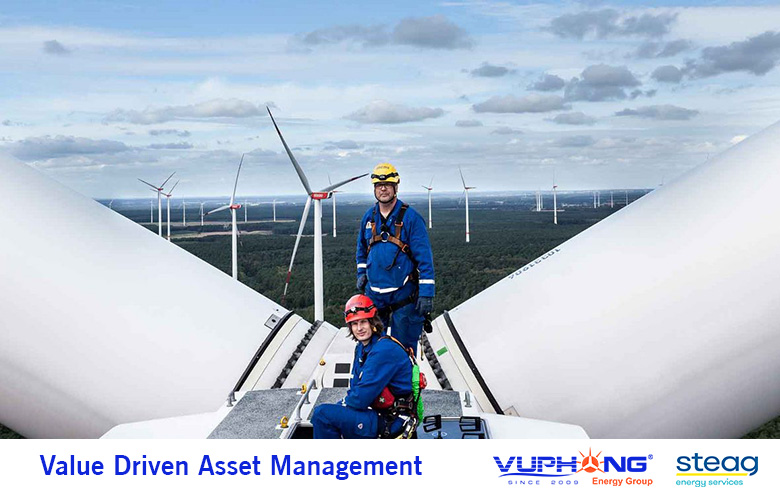 Vu Phong – Steag cooperates to provide Asset Management services to add value to wind power plants
Units typically develop an independent software system to monitor and analyze SCADA data to provide Asset Management services for wind power plants. This program is frequently based on engineers' expertise and practical experience, and it applies algorithms: Machine Learning, AI, etc., to provide specific user data to help assess the "health status", the performance of each turbine in real-time. Intelligent maintenance planning, propose measures to improve performance value-driven, ordinary and extraordinary reporting, etc., based on the data processed in intelligent software and the capacity to make predictions very early (predictive maintenance).
To provide all of these services, we need technical consultants team with the knowledge and experience to comprehend the data and a professional procedure for checking, processing, and evaluating it. Vu Phong – Steag have created advanced service packages that include intelligent software paired with in-depth technical advice from wind power specialists to support the high quality and professional Asset Management service for the client. Vu Phong – Steag may even completely represent the investor collaborating with OEM to execute intelligent maintenance optimization and project advisor/contract manager…
As a result, if O&M is viewed as a fundamental service for ensuring the safe and effective operation of wind power plants, Asset Management is the solution for making maintenance smarter, more efficient, and optimizing the factory's maximum output capacity, therefore maximizing asset value. Although the fact that they are two independent services and are often provided by two different organizations, O&M and Asset Management are both the key solutions for helping wind power facilities function effectively and deliver the maximum financial value to investors.
Next reading: Wind power plants can increase electricity output by up to 5% through effective asset management
Vũ Phong Energy Group