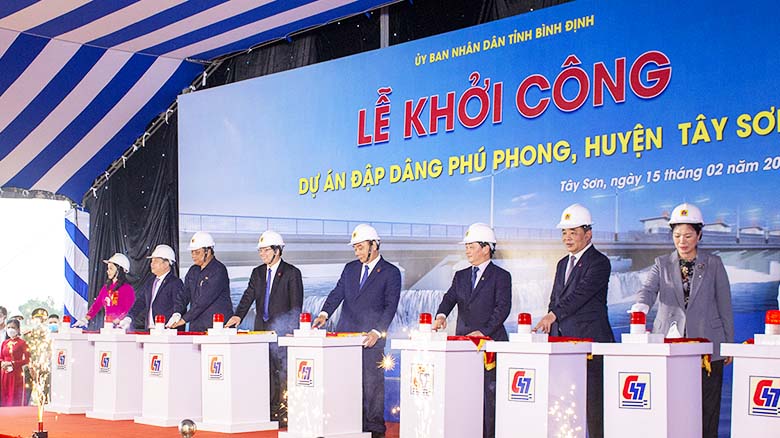 By agreement and order matching method, Vu Phong Energy Group Joint Stock Company registered to purchase 550,000 shares of C47 of Construction Joint Stock Company 47 from March 2 to March 31. Mr. Phong, Pham Nam is the Vu Phong Energy Group Chairman and is also the Chairman of the C47 Board of Directors, with over 2.44 million stocks equivalent to 8.87 percent of the company's capital.
If the deal goes through, Vu Phong Energy Group would own 2.77 million C47 stocks for a capital ratio of 10.06 percent.
Vu Phong Energy Group has recently become a major shareholder in C47, having received shares through convertible bonds. In this conversion, Vu Phong Energy Group owns 8.06 percent of C47 capital equivalent to 2.22 million stocks. Bao Minh Securities Company also became a key stakeholder, with 8.4 percent of the company.
Vu Phong Energy Group, formerly known as Vu Phong Solar, was founded in 2009 and operated as a solar energy contractor and producer. The company changed its name to Vu Phong Energy Group in 2021, specializing in research, manufacturing, and supplying EPC general contractor products and services, Power Purchase Agreement (PPA) model, Operating & Maintenance (O&M), and Asset Management (AM) for Solar, Wind and Other Clean Energies.
Construction 47 is a construction business that specializes in irrigation and hydroelectric projects. The company also deals in hotels, restaurants, internal and international tourism, labor export, and so on.
C47 will maintain its traditional business lines as a general contractor for irrigation, large hydropower, water tunnels, and other projects from 2021 to 2025. In addition, the company plans to engage in the development of wind and gas power projects, metro tunnels, traffic infrastructure, industrial park infrastructure, and growing major markets in the Southeast and Southwest.
Mr. Phong, Pham Nam, Chairman of the Board of Directors, stated that the company's revenue and profit are expected to expand at a rate of 25% per year starting in 2022, toward revenues exceeding 3,000 billion dongs by 2025. Bonus shares and dividend ratio of nearly 15% each year.
Source: Nhd.vn