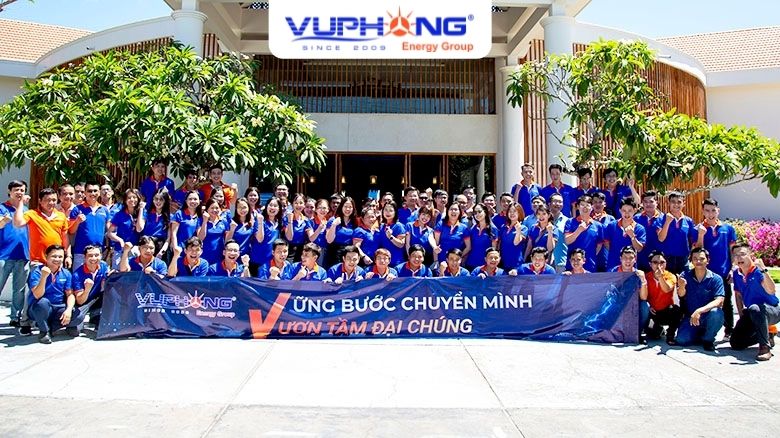 Vu Phong Energy Group has experienced an exciting and emotional journey together in Ba Ria – Vung Tau on March 25-26, 2022. It was a journey that brought together hearts full of love, respect, sharing, and enthusiasm, to join hands to bring Vu Phong's "Strengthening Transformation – Reaching the masses" on a new journey.
Reflecting on a Memorable Journey: Vu Phong Energy Group's Transformation
A memorable two days one night journey with the convergence of all officers, as well as the technical managers – construction of Vu Phong Energy Group throughout Vietnam. In Ho Tram, Ba Ria – Vung Tau, on the white sandy beach, with golden sunshine and blue sea, Vu Phong got together in exciting team bonding games, smashing fear and overcoming challenges. With abundant energy, shining spirit, and enthusiasm, Vu Phong participated with all their heart, despite the blazing sun and sweat drops under the temperature of 35 Celsius degree. At that time, only the laughter, the great joy when standing side by side, and above all the love and energy overflowing in each person's heart, with a strong determination to bring Vu Phong "Strengthening transformation – Reaching the masses ".
The joy and memorable moment in the "Strengthening transformation – Reaching the masses " journey.
Vu Phong Energy Group sat together on that memorable journey, looked back at the highlights of a tough 2021, honored together excellent projects that customers and partners highly value due to their high quality, exceptional aesthetics, and expertise in the design and construction engineering team, such as the Golden Victory 2,900 kWp project, Mega Vinamilk 3,394 kWp project… In addition to outstanding projects, Vu Phong Energy Group's leadership honored the O&M team for successfully completing the project, particularly for operating a solar power plant with a capacity of 250+75 MWp with 99.95% availability…
Achievements and Challenges Overcome in 2021
Looking back on 2021, the Vu Phong Energy Group's leader commended and thanked the Vu Phong team for their proactive spirit and great efforts. Vu Phong has overcome many challenges, including the Covid-19 pandemic with the strict social distancing for months, and has been highlighted by many outstanding achievements, as well as a strong foundation has been built in preparation for the transformation.
Vu Phong Energy Group's highlights in 2021
Ambitious Goals for 2022: Signed Contract Value and Renewable Energy Center
Vu Phong aims to reach over VND 1,000 billion in signed contract value in 2022, the 14th year of its development journey, becoming a public company and continuing to affirm its capability and reputation in the clean energy industry with high-quality works and services. Vu Phong also established a target for 2022 to construct the Vu Phong Tech Renewable Energy Equipment Manufacturing and Research Center in Ho Chi Minh City Hi-Tech Park, resulting in more "Make in Vietnam" products and helping to improve the energy industry's localization rate. Vu Phong will also promote projects that aim to reduce greenhouse gas emissions and are in the direction of the United Nations' Sustainable Development Goals (SDGs), particularly the sustainable value chain that Vu Phong is working on… With a clear strategic direction and specific goals, with solidarity and the spirit of Proactively overcoming challenges – Innovation – Integrity – Cooperation – Care, and Respect of Vu Phong people, Vu Phong Energy Group will surely achieve the set goals together and create more values for the community.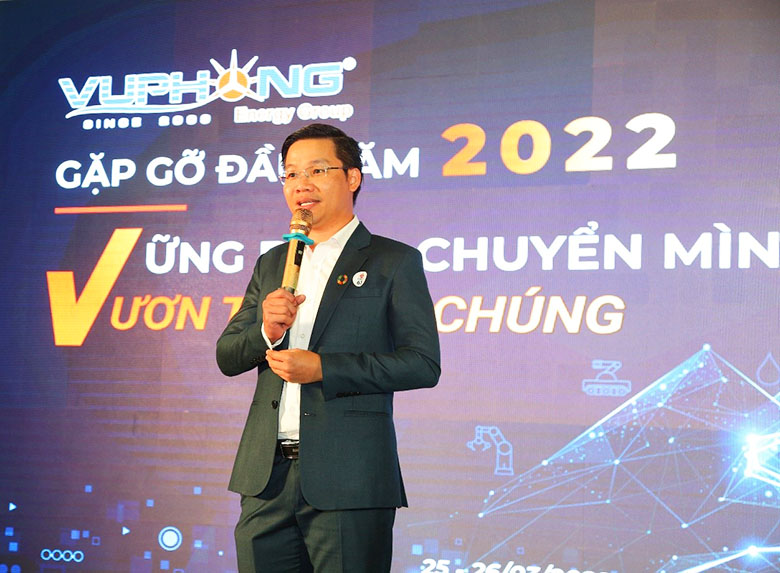 Mr. Phong, Pham Nam, Chairman of the Vu Phong Energy Group's Board of Directors, spoke about Vu Phong's strategic in the future.
The Vu Phong Energy Group collective also attended the Employee Conference in 2022 as part of the "Strengthening transformation – Reaching the masses" journey. At the conference, personnel boldly shared their problems and made proposals for further development of Vu Phong. The Board of Directors of Vu Phong Energy Group also answered issues and acknowledged suggestions in a spirit of active listening, respect, and openness, ensuring that the management of Vu Phong not only achieves business goals, but also builds a harmonious relationship and protects the interests of employees.
Promoting Sustainable Development: Greenhouse Gas Emissions Reduction and SDGs
On the mission journey "Develop clean energy for the green environment and sustainable development," it can be said that "Strengthening transformation – Reaching the masses" is a short but meaningful journey – a journey to help the Vu Phong collective regenerate energy, feel more deeply the beauty of solidarity, enthusiastic spirit, and more cohesion for a common goal. Vu Phong's team will continue to bring that enthusiasm and abundant energy to create high-quality clean energy projects, sustainable projects, and to accompany customers, partners, and the entire community on the path to sustainable development in 2022, which is expected to be a year of strong recovery and development.
Other images from Vu Phong Energy Group's "Strengthening transformation – Reaching the masses" journey: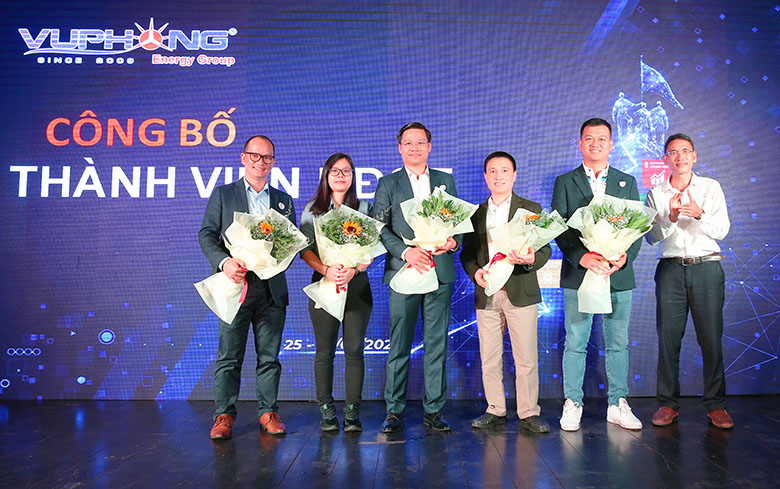 Mr. The, Chu Van – representative of the General Meeting of Shareholders – presents flowers to congratulate the Board of Directors of Vu Phong Energy Group for the term 2021-2026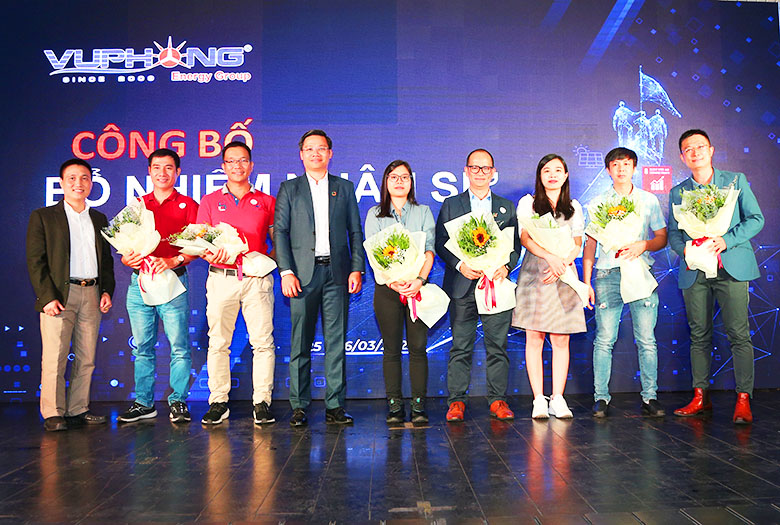 The Board of Directors of Vu Phong Energy Group and Vu Phong Tech receive congratulations flowers from the Board of Directors of Vu Phong Energy Group.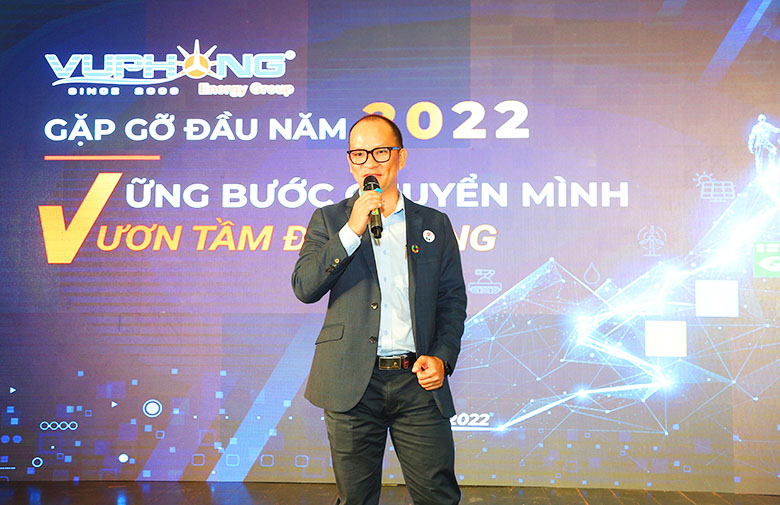 Mr. Tri, Nguyen Quang – General Director of Vu Phong Energy Group – shared about business targets in 2022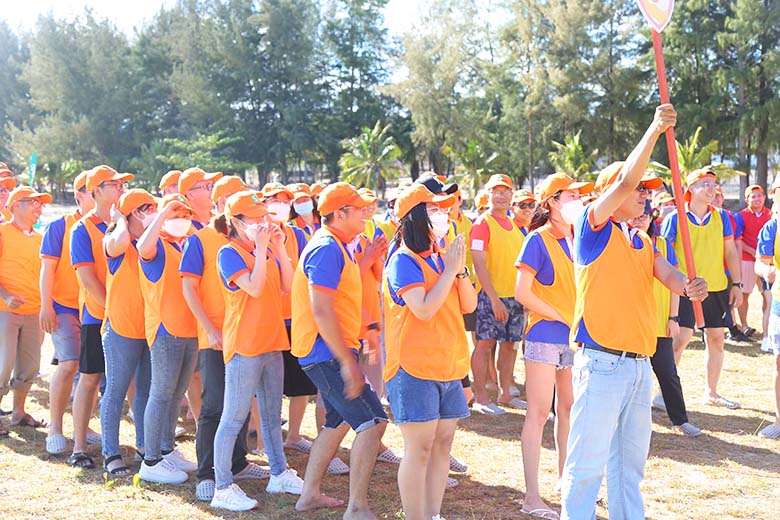 Vu Phong team is enthusiastic in team building games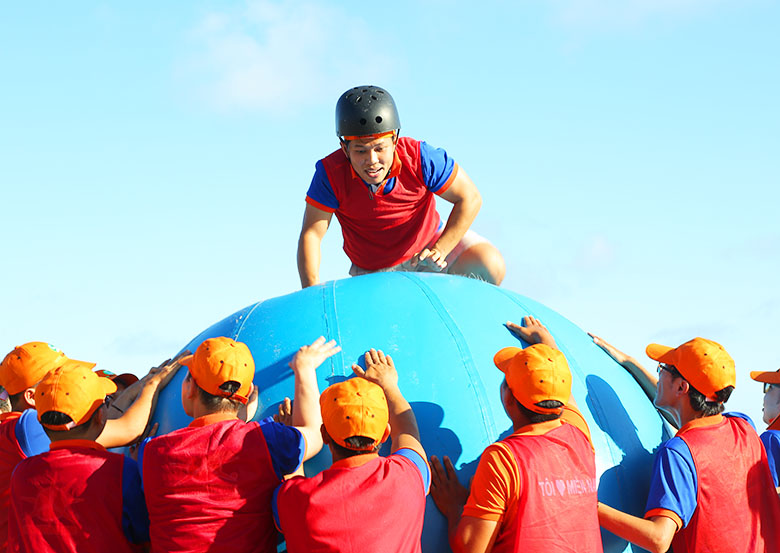 Together overcome challenge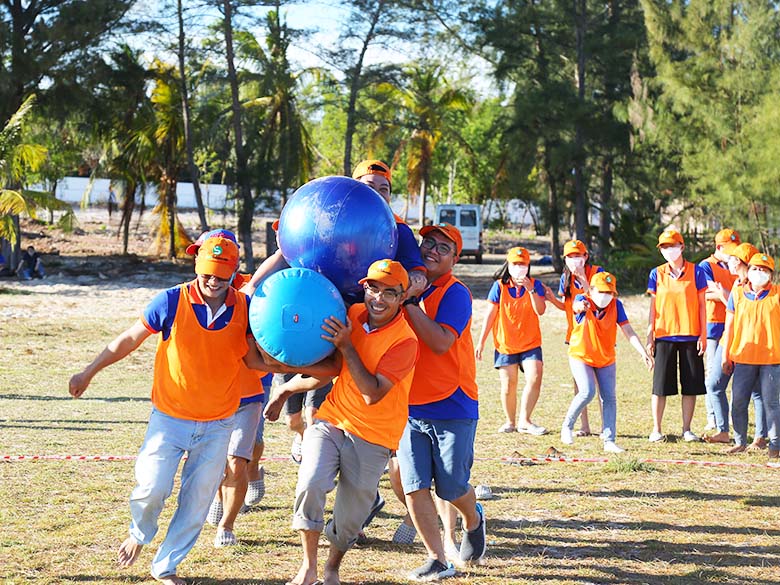 Play hard with abundant energy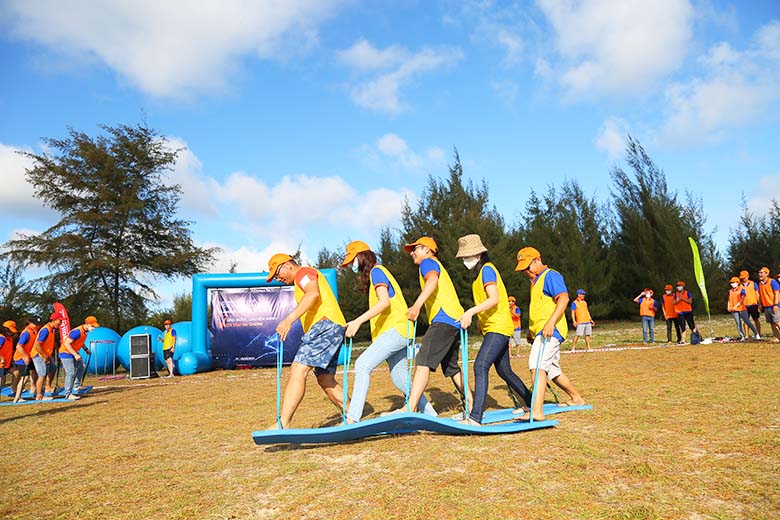 Unite to achieve the goal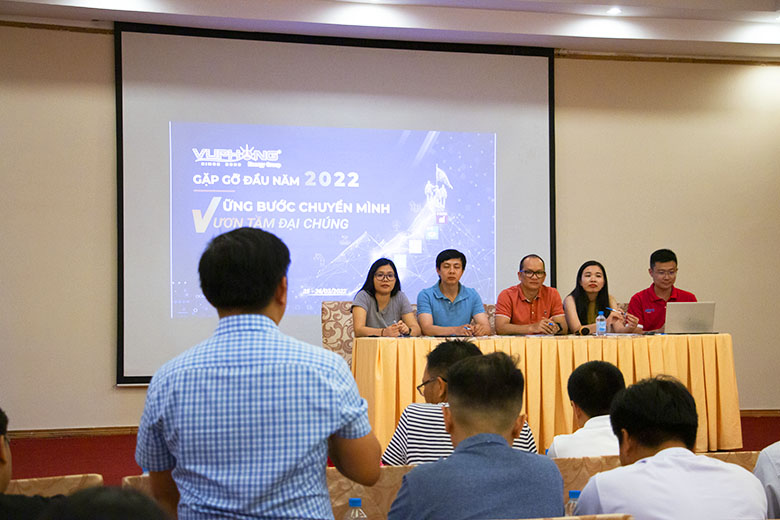 Sharing, frank dialogue at Vu Phong Energy Group's Employee Conference in 2022
Vu Phong Energy Group