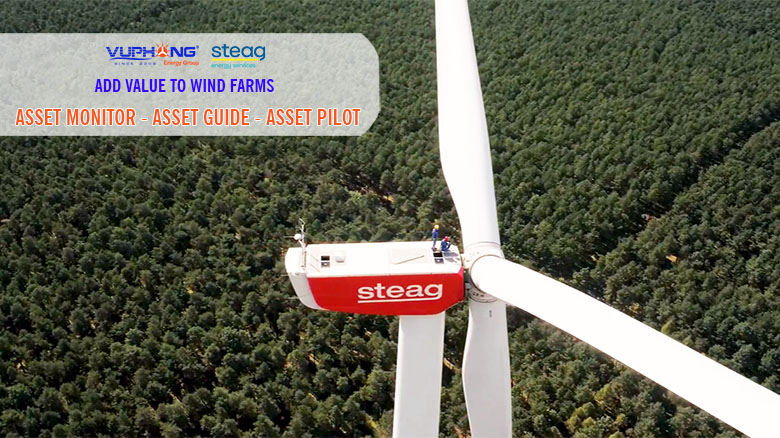 Vu Phong Energy Group and Steag have cooperated and provided three Asset Management service packages, include: Asset Monitor, Asset Guide and Asset Pilot, to optimize the production potential of wind farms, increase project value, and provide economic advantages to investors.
Asset Monitor – the leveraged asset intelligence platform
With this service, Vu Phong – Steag will provide real-time monitoring data of each wind turbine and wind farm. These are data that have been selected, analyzed, and calculated based on high standard KPI, using intelligent software systems that apply AI, Big Data, and Machine Learning algorithms to help investors in assessing the "health condition" or the performance of each turbine. In the case that abnormalities or risky incidents are detected, the system will be notified immediately for the investor. Compared to SCADA warnings, these signals often arrive sooner (on average 1-2 months), allowing the investor to plan the best inspection and handling plan proactively. The data provided at the same time will provide an independent, dependable, and transparent information base for the investor to exchange with the O&M unit (usually OEMs).
Otherwise, to accurately understand the data information, an engineer must have specialized knowledge and then a professional process to check, process, and evaluate will bring actual efficiency to the factory.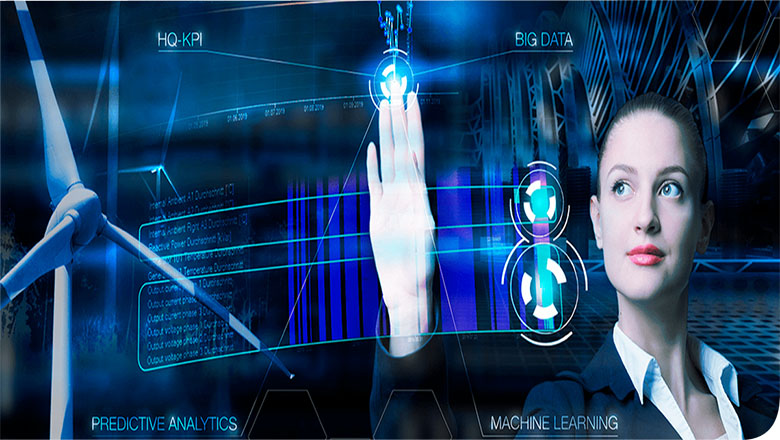 Vu Phong – Steag has an intelligent software system that provides calculated data based on high standard KPI, AI applications, Big Data, Machine Learning algorithms
Asset Guide – The guide based on intelligent asset assessment
With the Asset Guide solution package, based on the real data provided by Asset Monitor, experienced and professional engineers of Vu Phong and Steag will provide guidance and advice on how to set up a project intelligent maintenance plan, timely optimization of predictive and preventive measures (besides scheduled maintenance items or reactive maintenance/troubleshooting… of OEM units), simultaneously proposal of value-oriented performance improvement measures to optimize turbine performance and minimizing downtime.
Furthermore, engineers will realistically evaluate the turbine power curve, as well as a root cause analysis (RCA) to suggest improvements if necessary. Engineers Vu Phong – Steag will also provide monthly, quarterly… and extraordinary reports to investors in the event of system issues or potential risks.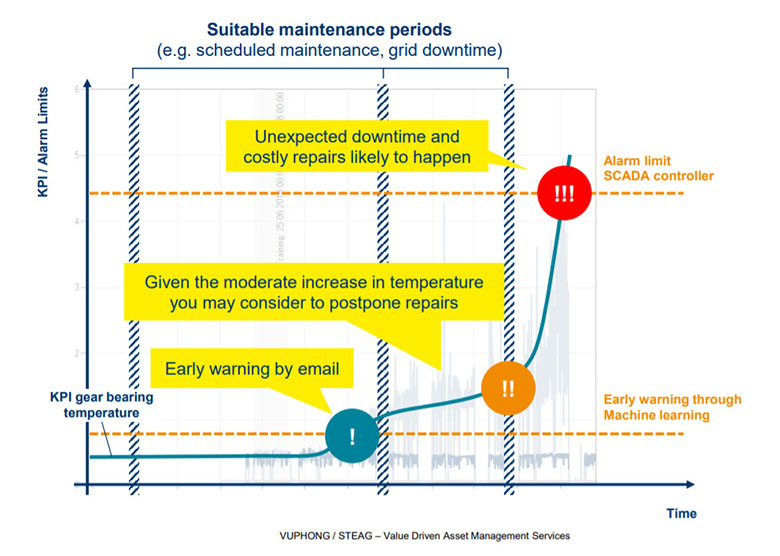 Smart software helps in the detection and warning problems by SCADA system, allowing for intelligent maintenance planning and timely optimization of preventive measures.
Asset Pilot – Implement recommendations from Asset Guide
This is the most comprehensive Asset Management package; Vu Phong – Steag will completely represent the investor in working with OEM to implement by Asset Guide suggestions and optimize smart maintenance (optimize accessories, workforce, deployment, and performance-based action, as well as RCA root cause analysis). This will assist in optimizing the factory's production capabilities, giving the most economic rewards to the investor.
Besides, Vu Phong – Steag will discuss and debate with the OEM on the investor's behalf, as well as assess the efficacy of related contracts during the working process. If the investor renews the contract with the OEM, Vu Phong – Steag can negotiate the contract and aid in negotiating beneficial terms for the investor with the OEM in the position of Owner's Engineering.
The efficacy of Asset Management service packages will be measured and evaluated particularly through the KPI committed to the investor.
To provide investors the overview picture of the Asset Management packages, particularly to better understand the effectiveness of smart software, RMC Remote Monitoring Center, Vu Phong – Steag can conduct analysis in historical data (old data) of the wind farm that has been operational for verification with the owner before beginning with real-time data. In the case of the new wind farm that is set to start up and has no previous data, Vu Phong – Steag will implement data collection and analysis from the start once the plant is certified for Commercial Operation Date (COD).
Individuals and businesses interested in Asset Management solutions for wind farms, please contact Our Call Center at 18007171 or +84 9 1800 7171 or send an email to hello@vuphong.com for more information.
Vũ Phong Energy Group