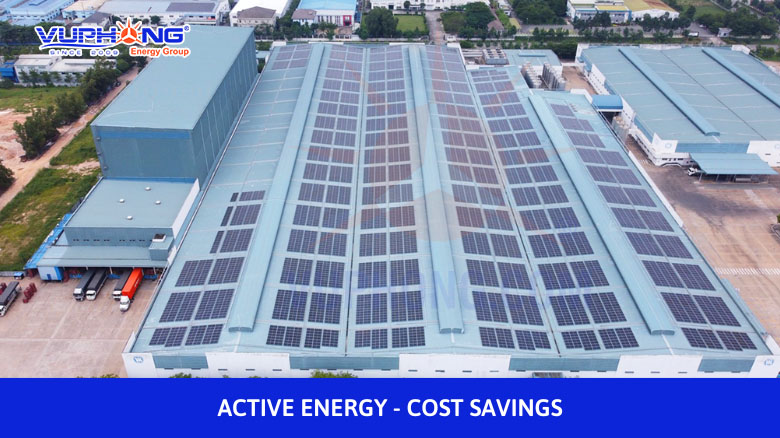 The energy crisis has become an obsession of many European businesses as they are obliged to decrease production and raise product costs – which implies that competitiveness is severely reduced, even forcing factories to close…
Businesses struggle when energy price rises
Europe has been facing an energy crisis since the Russia-Ukraine war in February. Despite attempts to enhance energy supplies and limit inflation, energy prices in Europe reached new highs last month, rising 41.9% year on year.
Europe urged industrial corporations to implement energy-saving policies in response to the energy crisis. According to a number of global energy research organizations, the difficulty has not diminished since the energy crisis reached a "terrifying" stage. Numerous businesses were severely impacted, compelling them to reduce production or close factories.
According to statistics compiled by the European Textile Association Euratex, energy costs have risen from 5% to 25% of manufacturing expenses in many textile companies, resulting in a decline in profit margins. Due to concerns about non-payment, energy suppliers have required businesses to post security at banks or pay in advance to cover the estimated monthly energy costs.
Energy prices have risen, prompting many companies to increase product pricing. Lanxess Chemical Company, headquartered in Cologne, Germany, and a supplier of basic chemicals to the pharmaceutical market, boosted base pricing by 35% when energy prices started to climb. In the environment of rising inflation and individuals needing to cut expenditures, a sudden rise in product prices would severely reduce businesses' competitiveness.
Many companies have been compelled to reduce production due to increasing energy prices and falling consumer demand. According to investment bank Jefferies estimates, approximately 10% of Europe's crude steel manufacturing lines have been shut down in recent months. ArcelorMittal, Europe's biggest steelmaker, predicts a 17% drop in production this quarter compared to the same time last year.
According to a survey of more than 24,000 businesses conducted by the German Chambers of Commerce and Industry (Deutscher Industrie- und Handelskammertag – DIHK), more than a quarter of businesses in the chemical sector and 16% of companies in the automotive sector are forced to cut production, while 17% of companies in the automotive sector plan to move some production overseas – to locations with cheaper, more reliable energy.
Reduced or stopped exports, even temporarily, risk permanent market share loss. More companies have had to declare bankruptcy.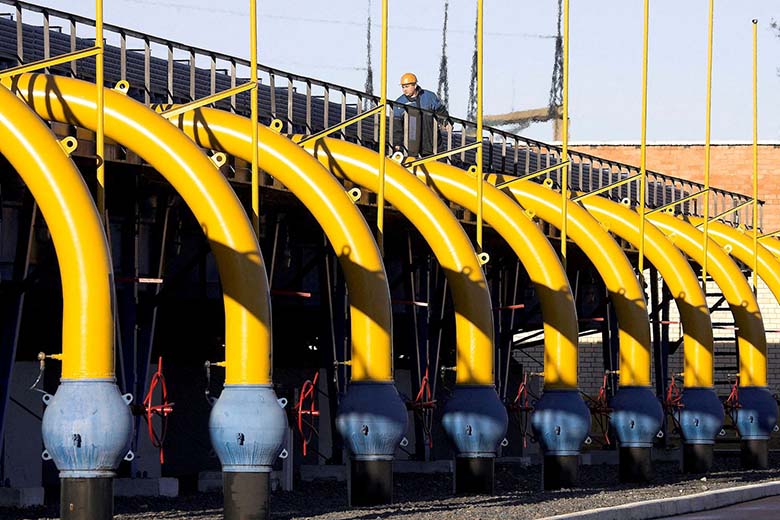 The energy crisis is threatening the business of many businesses in Europe (Internet Illustration)
Proactive energy cost management – not only profit maximization
Energy prices are one of the productions and operating costs that have a direct impact on product prices as well as business efficiency. According to the results of an NFIB (National Federation of Independent Company, USA) poll on Energy Consumption, energy prices are one of the top three business expenses for 35% of small businesses. In Vietnam, there are times energy prices account for more than 60% of product costs in many industries/fields of industrial production.
Synchronous implementation of energy efficiency measures and energy price saving will assist businesses in increasing profits and optimizing product costs to improve market competitiveness. In addition to increasing profits, proactive energy prices will assist businesses in reducing risk as energy prices rise. With energy prices becoming a national hot topic, the issue is not just about national energy security but also about energy autonomy and management – efficient energy savings for each business. Meanwhile, Vietnam Electricity (EVN) has proposed raising electricity prices due to the high price of electricity generation as input fuel prices (coal, oil, and gas) rise, making financing difficult to balance and affecting the electricity supply. Although the particular proposal of EVN is unclear, the current average retail electricity increase price has "exceeded EVN's authority under Decision 24," i.e. an increase of more than 5%, according to Deputy Minister of Industry and Trade, Mr. Hai, Do Thang.
As a proactive response to rising electricity and fuel costs, several businesses have promoted equipment improvements, reused waste heat sources, or implemented production restructuring to minimize gasoline fuel costs. Furthermore, many businesses have effectively used renewable energy in manufacturing, particularly as traditional fuels become increasingly costly and scarce. Not only is clean energy price-effective, but it also helps businesses proactively supply less affected when electricity prices rise, assisting businesses in ensuring the goal of sustainable development, reducing carbon emissions, and implementing ESG, thereby increasing competitiveness when exporting.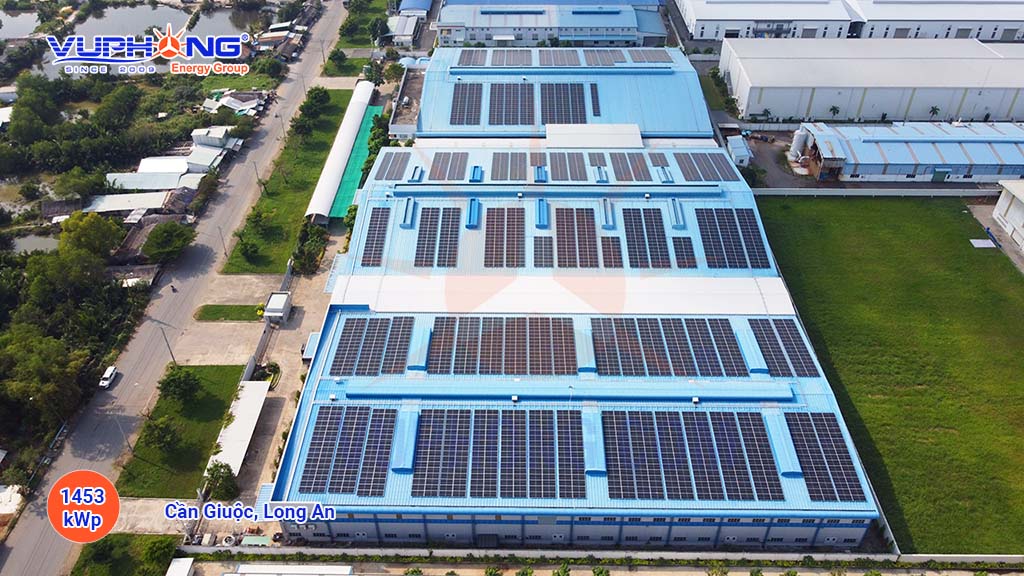 Utilizing renewable energy – a long-term solution for businesses to spend energy proactively
Many businesses are opting for the PPA (Power Purchase Agreement) solar power model since it allows businesses to actively save energy prices while also contributing to the greening of the manufacturing process. This is a flexible partnership model since Vu Phong Energy Group pioneered implementation with the participation of prestigious local and international investment funds.
Vu Phong Energy Group and investment funds will invest in this high-quality solar power system on the enterprise's roof, sell electricity or lease the system for a long time at a reasonable cost. Enterprises only need to take advantage of idle factory roofs, use clean energy for production and business activities at a price that is always lower than the current electricity price, and ensure the benefits of saving electricity costs at any EVN pricing. With a long-term contract, businesses may be proactive about energy prices and minimize risks from future increases in electricity prices. At the end of the agreement, the solar power system will be transferred for free (0 VND) to businesses, with a commitment to system performance when transferring more than 80-90%, depending on the conditions.
Businesses interested in the PPA (Power Purchase Agreement) solar power system and clean energy solutions to greening production, towards sustainable development, please contact Our Call Center via 1800 7171 or +84 9 1800 7171 or send an email to hello@vuphong.com for more information.
Vu Phong Energy Group