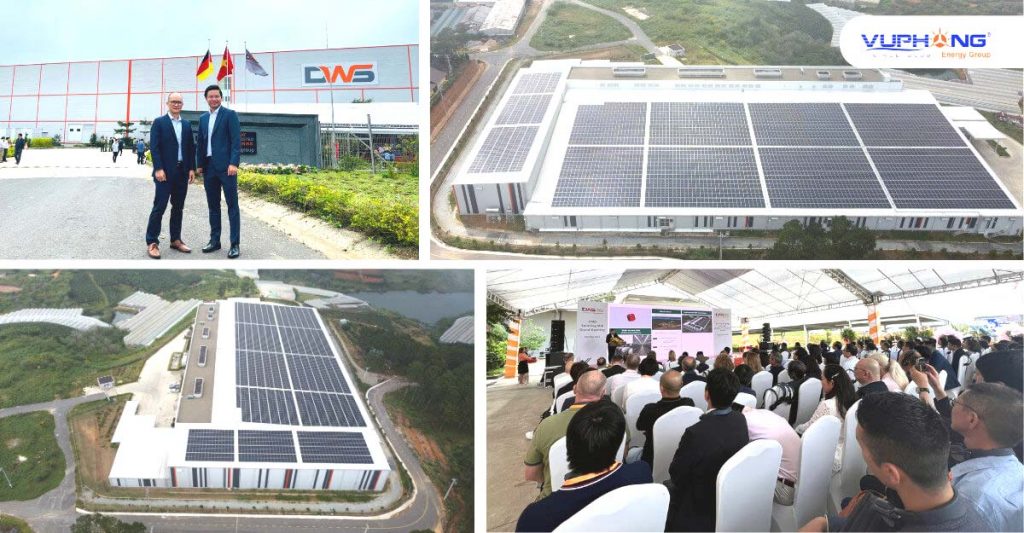 On the morning of May 25, 2023, Dalat Worsted Spinning Limited Company opened the Dalat Worsted Spinning Factory – DWS. This is the first worsted yarn spinning mill factory in Vietnam with modern machinery and uses clean energy for production through a solar power system with a capacity of 2,04 MWp.
The Dalat Worsted Spinning Factory – DWS of Dalat Worsted Spinning Limited Company is located in the Phat Chi industrial complex, Tram Hanh Commune, Da Lat City, Lam Dong Province, covering 61,000 square meters. This is the newest member of Südwolle Group, a family-owned company and leading manufacturer of wool yarn with over 3200 employees, based in Nuremberg, Germany.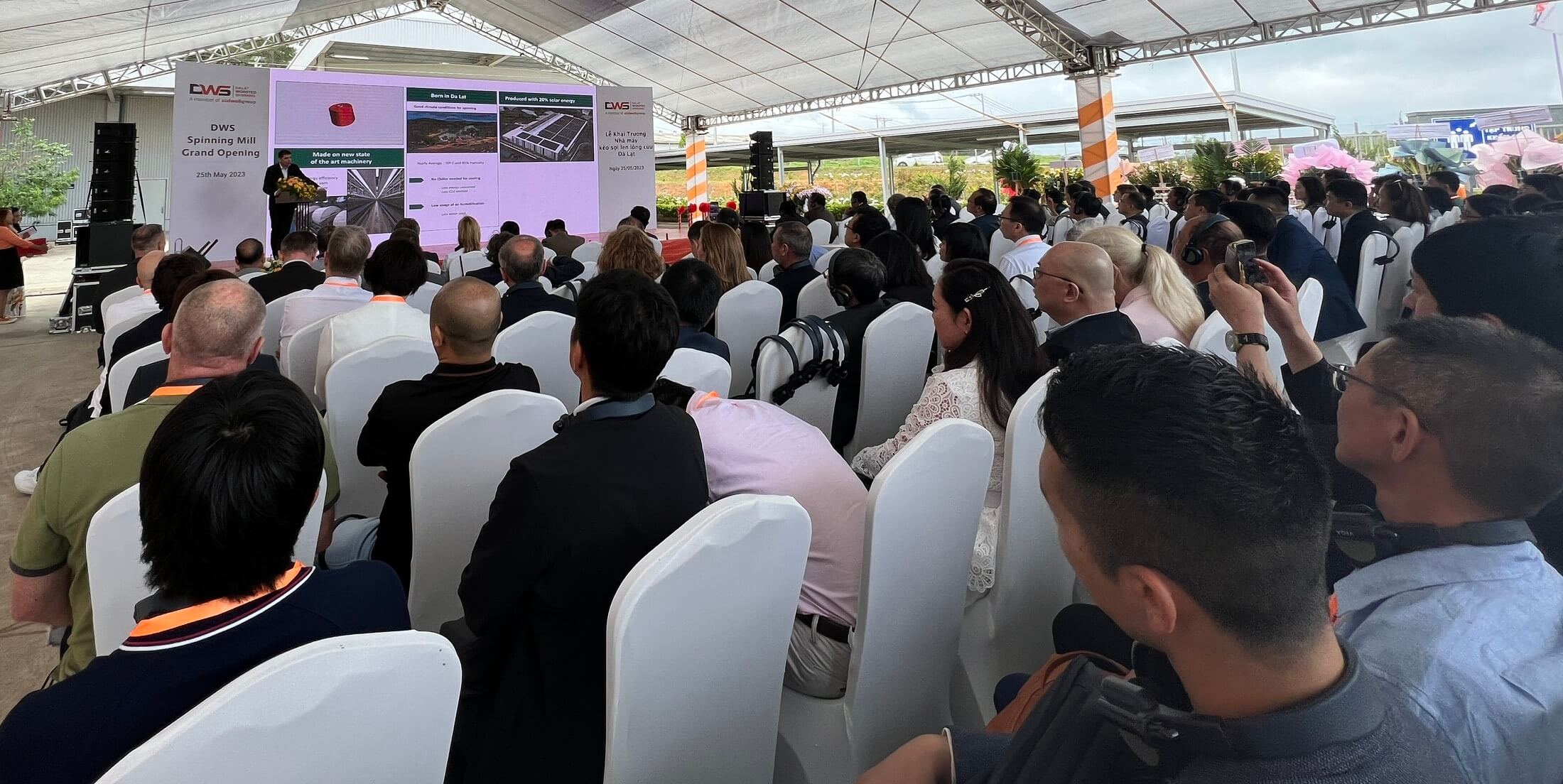 Opening Ceremony of Dalat Worsted Spinning Factory – DWS
The factory has a total investment of nearly $50 million and an annual design capacity of about 4,000 tons of yarn. 90% of the finished wool yarn is exported to big textile companies worldwide, with the remaining 10% serving the Vietnamese garments industry. Solar power from a 2,04 MWp capacity system put on the factory's roof is used in yarn manufacturing. The PPA (Power Purchase Agreement) model was used to develop this solar power system, with ecoligo as the project investor and Vu Phong Energy Group providing General Contractor (EPC) services and Operation and Maintenance (O&M).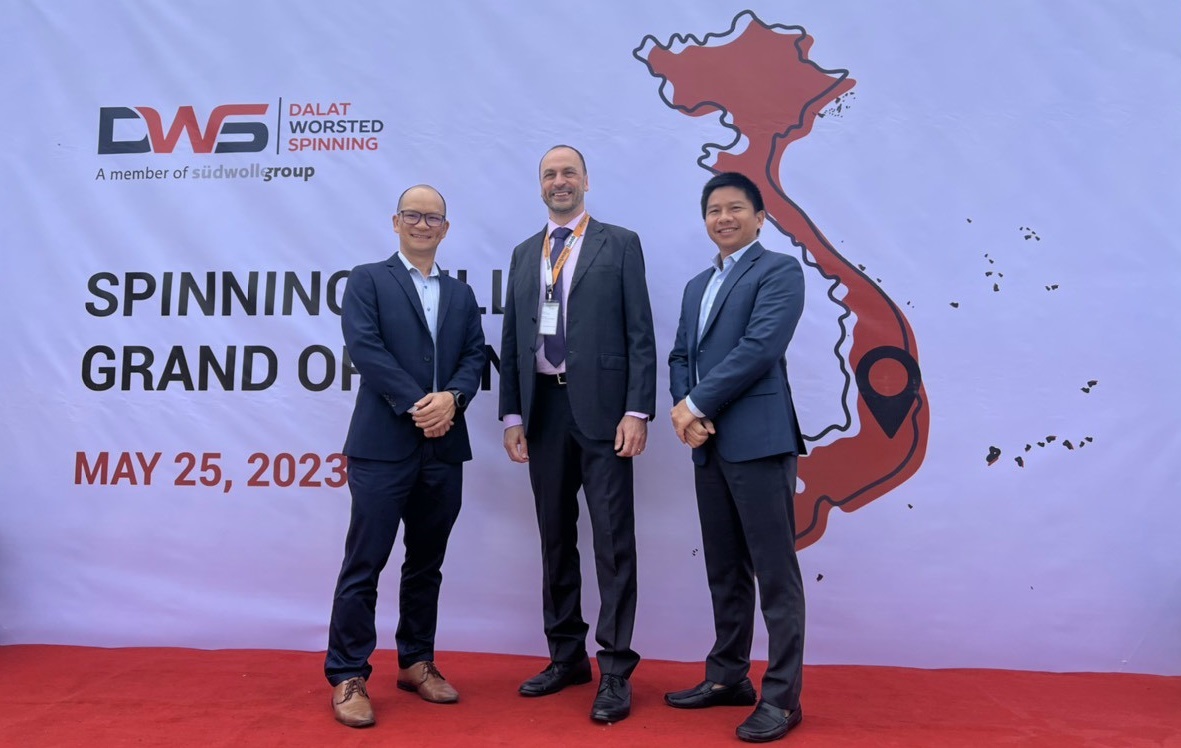 Mr. Tri, Nguyen Quang – CEO of Vu Phong Energy Group, Mr. Alessandro Di Palma – General Director of Dalat Worsted Spinning (DWS) and Mr. Thuong, Duong Van – Country Director of ecoligo (from left to right)
The DWS factory employs clean energy for manufacturing operations with the PPA (Power Purchase Agreement) solar power system, which requires no upfront investment. The system, with a capacity of 2,04 MWp, meets about 20% of the factory's power use. It has the potential to cut CO2 emissions by over 2,100 tons per year, which is comparable to growing 34,700 trees over ten years. DWS values using renewable energy and reducing carbon footprint in production since it aims for sustainable development and plays an important position in the global textile industry supply chain. In addition to reducing greenhouse gas emissions, on-site power generation for the DWS factory's manufacturing operations reduces pressure on the distribution grid, adding to the regional electricity system's greater stability.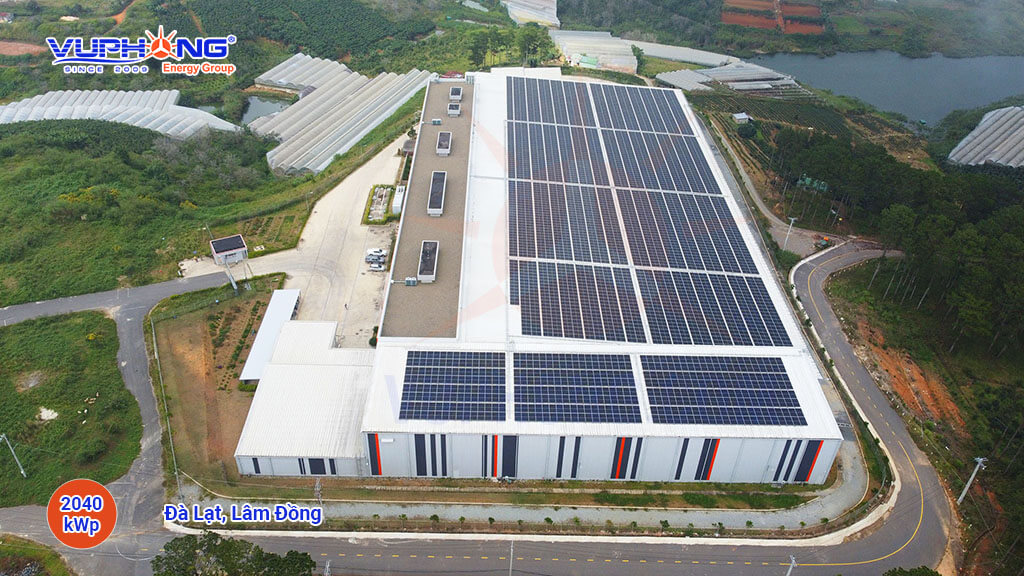 The DWS's solar power system using 3,456 Canadian solar panels and 16 SMA Sunny Tripower CORE 2 inverters with a capacity of 110kW
According to Mr. Tri, Nguyen Quang, CEO of Vu Phong Energy Group, DWS is one of the notable new projects developed and successfully transferred by Vu Phong Energy Group in collaboration with the investment fund ecoligo. The system has been stable and highly efficient from its operation, providing clean energy for the DWS factory to make environmentally friendly products. Vu Phong Energy Group is delighted to accompany investment funds and businesses such as DWS to produce greener solutions and contribute to the goal of reducing greenhouse gas emissions, with the goal of reaching net-zero emissions by the mid-century, as committed by Vietnam and many other countries at the COP26 conference.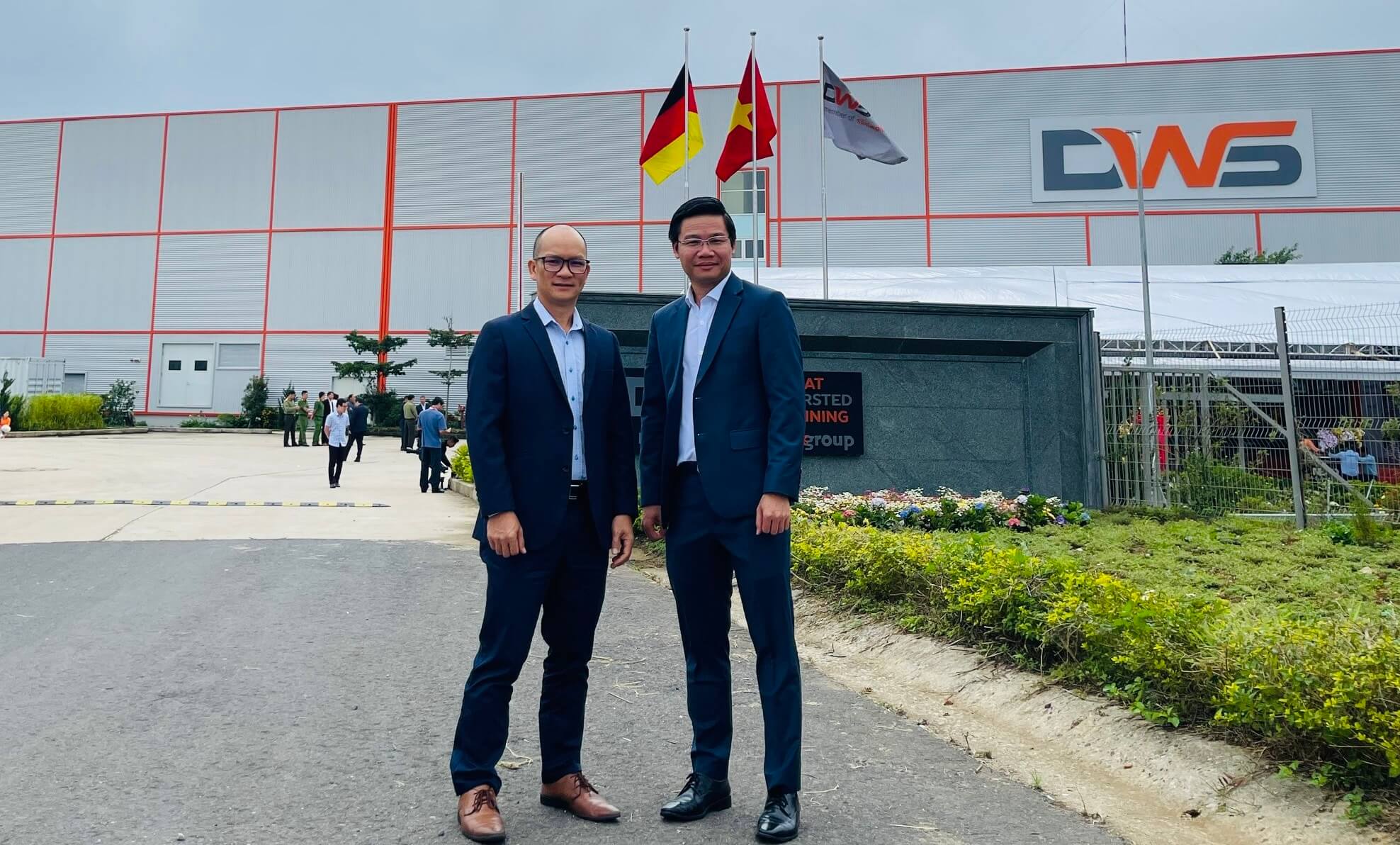 Mr. Phong, Pham Nam – Chairman of the Vu Phong Energy Group's BODs (right) and Mr. Tri, Nguyen Quang – CEO of Vu Phong Energy Group – attended the Opening Ceremony of DWS Factory
The solar power project on the roof of the DWS factory with the cooperation of the parties also contributes to the realization of the United Nations Sustainable Development Goals, especially Goal 7 – Affordable and clean energy, Goal 8 – Decent work and economic growth, Goal 13 – Climate action, and Goal 17 – Partnerships for the Goals.
More pictures and details about the DWS solar power project at: https://vuphong.com/project-detail/2040-kwp-blt-dws-lam-dong/
PPA (Power Purchase Agreement) is a flexible cooperation model pioneered by Vu Phong Energy Group with the participation of investment partners to develop rooftop solar power at business and production establishments, especially factories in Vietnam.
Under this cooperation model, Vu Phong Energy Group and our partners are investment funds investing in high-quality solar power systems on the enterprise's roof, selling energy or leasing the system for a time at a reasonable price. Businesses only need to take advantage of the idle factory roof, using clean energy to serve production and business activities at a price that is always lower than the current electricity price, and ensure the benefits of saving electricity costs at any EVN pricing. With a long-term contract, businesses may be proactive about energy prices and minimize risks from future increases in electricity prices. At the end of the agreement, the solar power system will be transferred for free (0 VND) to businesses, with a commitment to system performance when transferring more than 80-90%, depending on the conditions.
Businesses interested in clean energy solutions, please contact Our Call Center via 1800 7171 or +84 9 1800 7171 or send an email to hello@vuphong.com for more information.
Vu Phong Energy Group