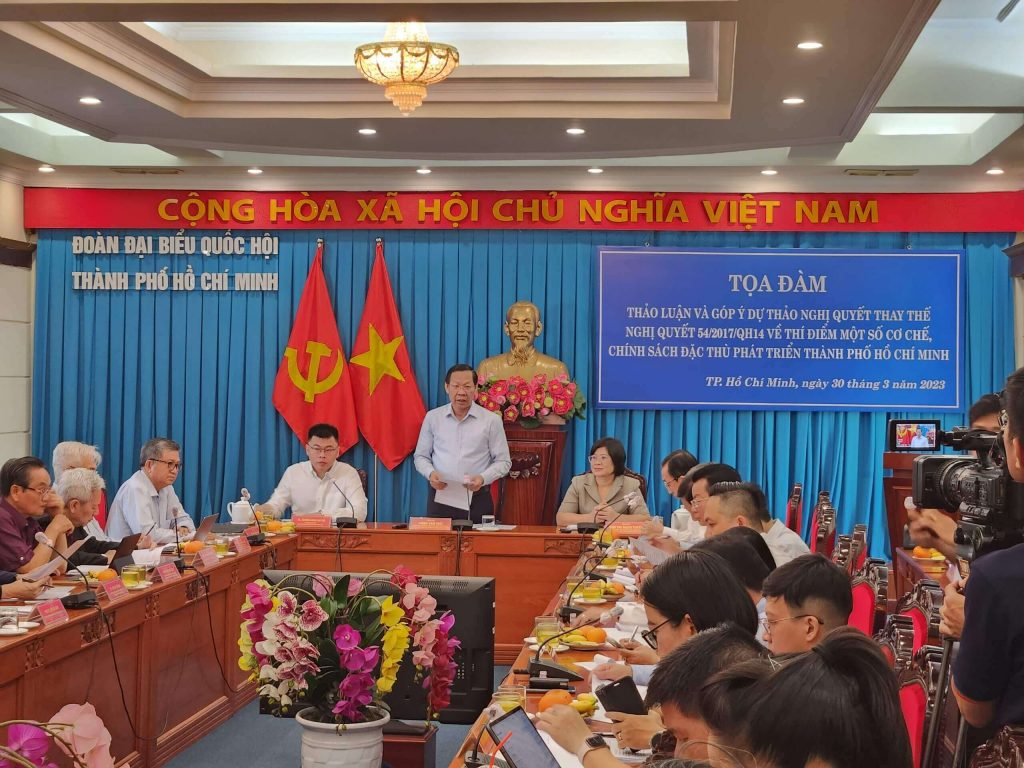 Ho Chi Minh City has the potential to be pioneering in achieving emission reduction targets, the neutrality of greenhouse gas emissions, and the increased use of renewable energy. However, the locality requires some groundbreaking development mechanisms to exploit this potential fully.
The Ho Chi Minh City National Assembly Delegation held a Meeting on March 30 to discuss and comment on the draft Resolution replacing Resolution 54/2017/QH14 on piloting some mechanisms and policies for the unique development of Ho Chi Minh City. The new draft Resolution contains nearly 40 contents, with a focus on four main policy groups, including: the content group, current Resolution 54 mechanisms that Ho Chi Minh City wants to continue implementing; the group already present in the unique Resolution for other localities; a group of anticipated components to be included in the law amendments that Ho Chi Minh City will pilot before others; and a new group proactively proposed by Ho Chi Minh City based on Central Government recommendations. The 5th draft of the Resolution was rearranged into 12 articles after many revisions and additions, including 7 specific provisions on 7 groups of unique policies related to investment management, finance, budget, urban management and environmental resources, attracting strategic investors, science management, innovation, and the organization of the administrative apparatus of Ho Chi Minh City and Thu Duc City.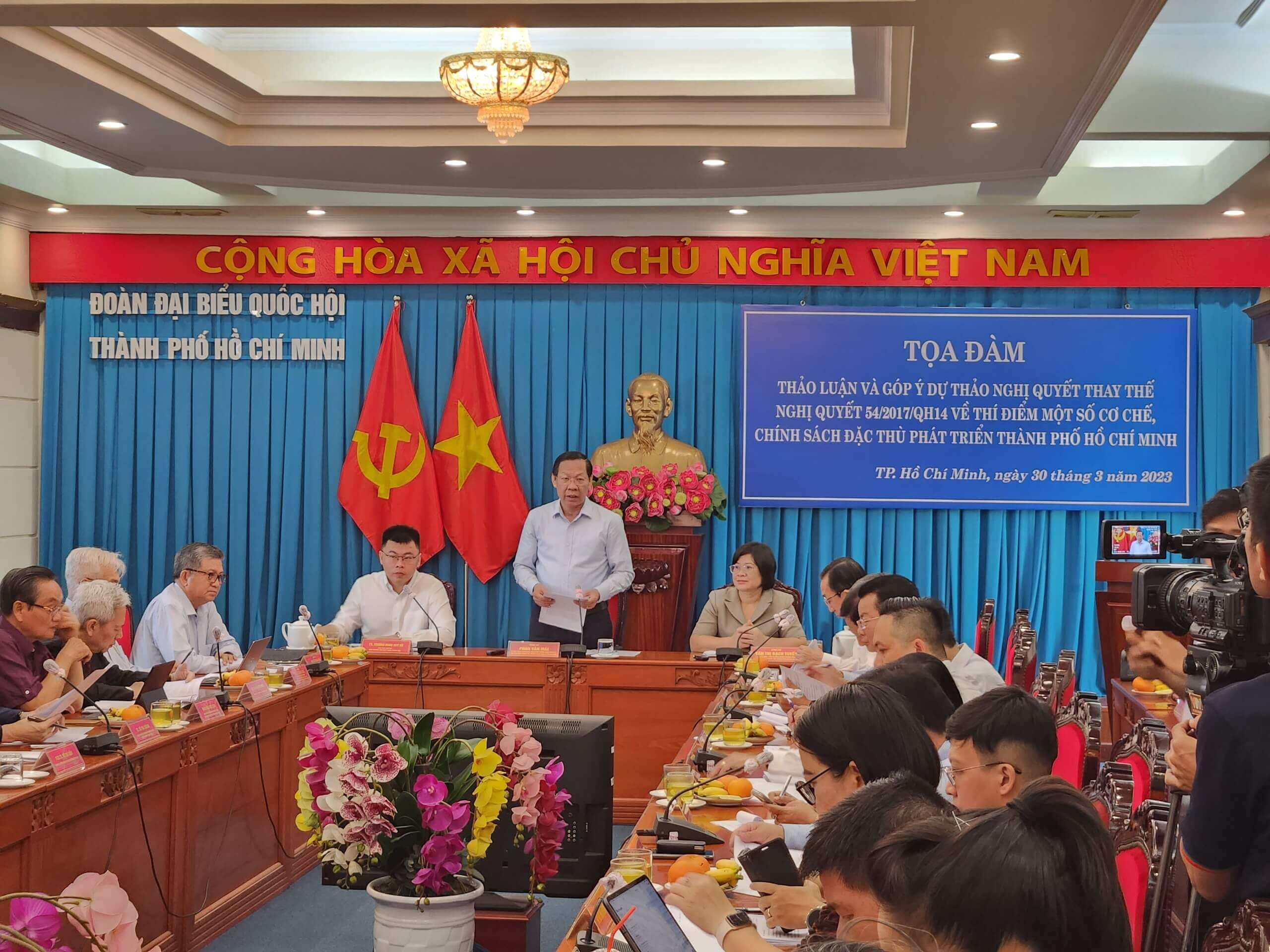 The scene of the Meeting
Many experts from various fields gave feedback on the draft proposal during the Meeting. Mr. Phong, Pham Nam, Chairman of the Vu Phong Energy Group's BODs, was among those who gave feedback on certain aspects related to carbon credits and policy mechanisms to boost the use of rooftop solar power for the goal of reducing emissions and pioneer carbon neutrality.
Mr. Phong, Pham Nam believes that Ho Chi Minh City has an opportunity to become the leading city in the nation and area regarding renewable energy and carbon neutrality. He agreed to the execution of a carbon neutrality pilot program in Ho Chi Minh City, in the context of Vietnam's commitment to carbon neutrality by 2050 at COP26, and Ho Chi Minh City's pioneering role in developing the important economic area in the South, Ho Chi Minh City has made significant contributions to the region's and the country's socioeconomic development. With such a role, Ho Chi Minh City has all the prerequisites for a City carbon neutrality pilot program.
Mr. Phong also mentioned that carbon credit approval takes a long time and costs much money due to individual project execution. Because of the high cost, the advantages of carbon credit certification are marginal. As a result, Ho Chi Minh City might collaborate with the Ministry of Industry and Trade and the Ministry of Natural Resources and Environment to issue a pilot mechanism for carbon credit trading within the city. Many carbon credit consulting firms in Vietnam could collaborate with the city to implement the pilot program. If it is effective, it will save money compared to executing separate projects.
Mr. Phong also proposed that Ho Chi Minh City establish a mandatory carbon neutrality roadmap for the city's establishments and businesses to promote the responsibility of both state-owned enterprises in this shared task, to become a pioneering locality in emissions reduction and carbon neutrality.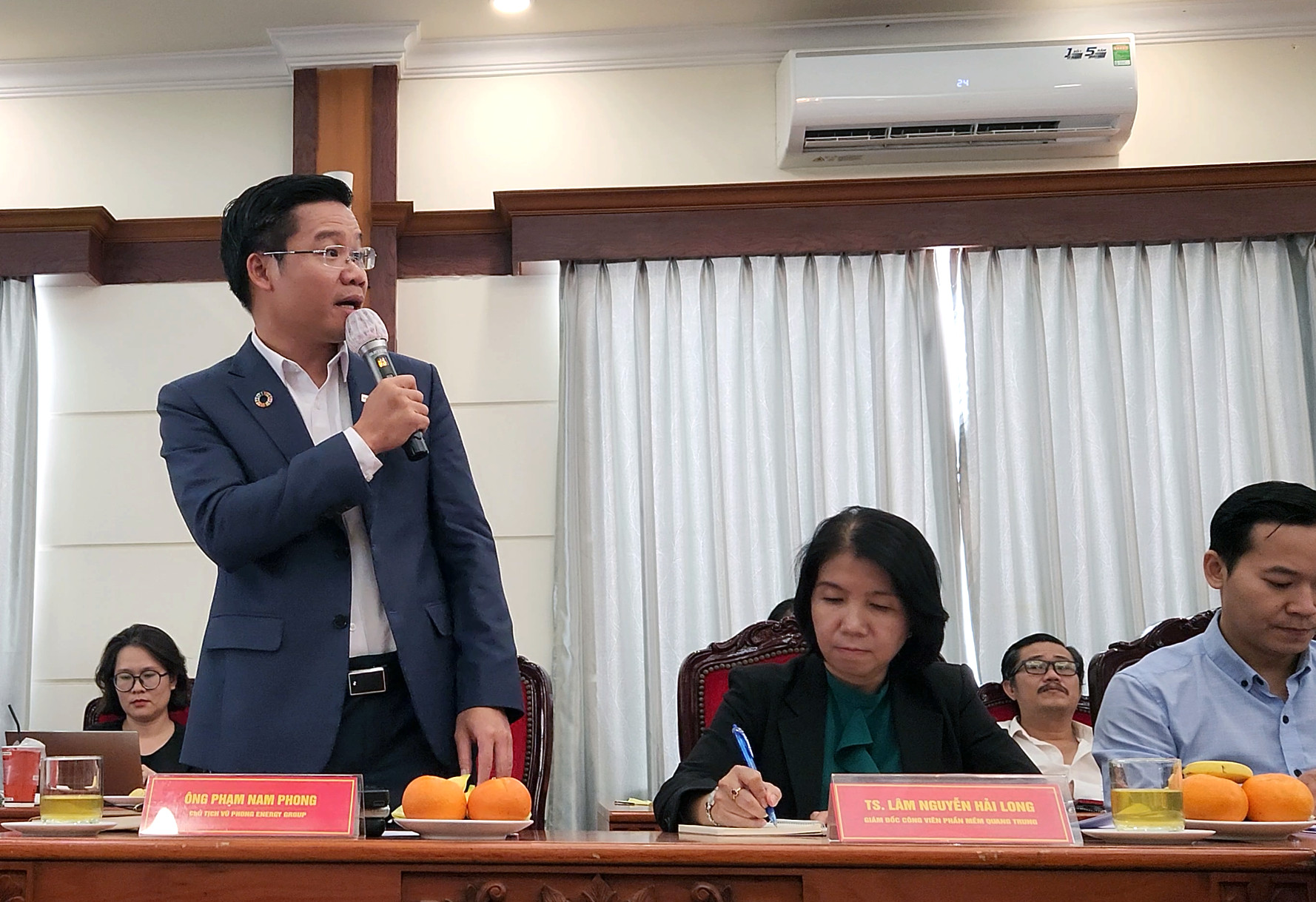 Mr. Phong, Pham Nam – Chairman of Vu Phong Energy Group's BODs – speaking at the Meeting
It is worth noting that, in terms of investment sources, rather than relying just on a budget of Ho Chi Minh City, as stated in Article 5, Clause 10 of the Draft Resolution, Mr. Pham Nam Phong proposed supplementing the plan with funds from private investors wishing to invest in Ho Chi Minh City through this breakthrough development mechanism. Then, when issuing guiding mechanisms for City public units to execute, these units can choose to use the City's Budget or to collaborate with private investors.
A feasible solution for reducing emissions that Ho Chi Minh City also has many favourable conditions for is to expand rooftop solar power. Rooftop solar power has the benefit of not occupying land, only utilizing idle roofs. The potential for rooftop solar power in Ho Chi Minh City is large, with over 5,000 MWp capable of supplying more than 7 billion kWh of electricity per year (the total electricity consumption demand of Ho Chi Minh City is 27 billion kWh in 2022). Suppose the 7 billion kWh of solar power is not put into the system but is generated and utilized on-site. In that case, the demand for transmission from external sources into Ho Chi Minh City will be greatly reduced, as will investment in electricity transmission infrastructure.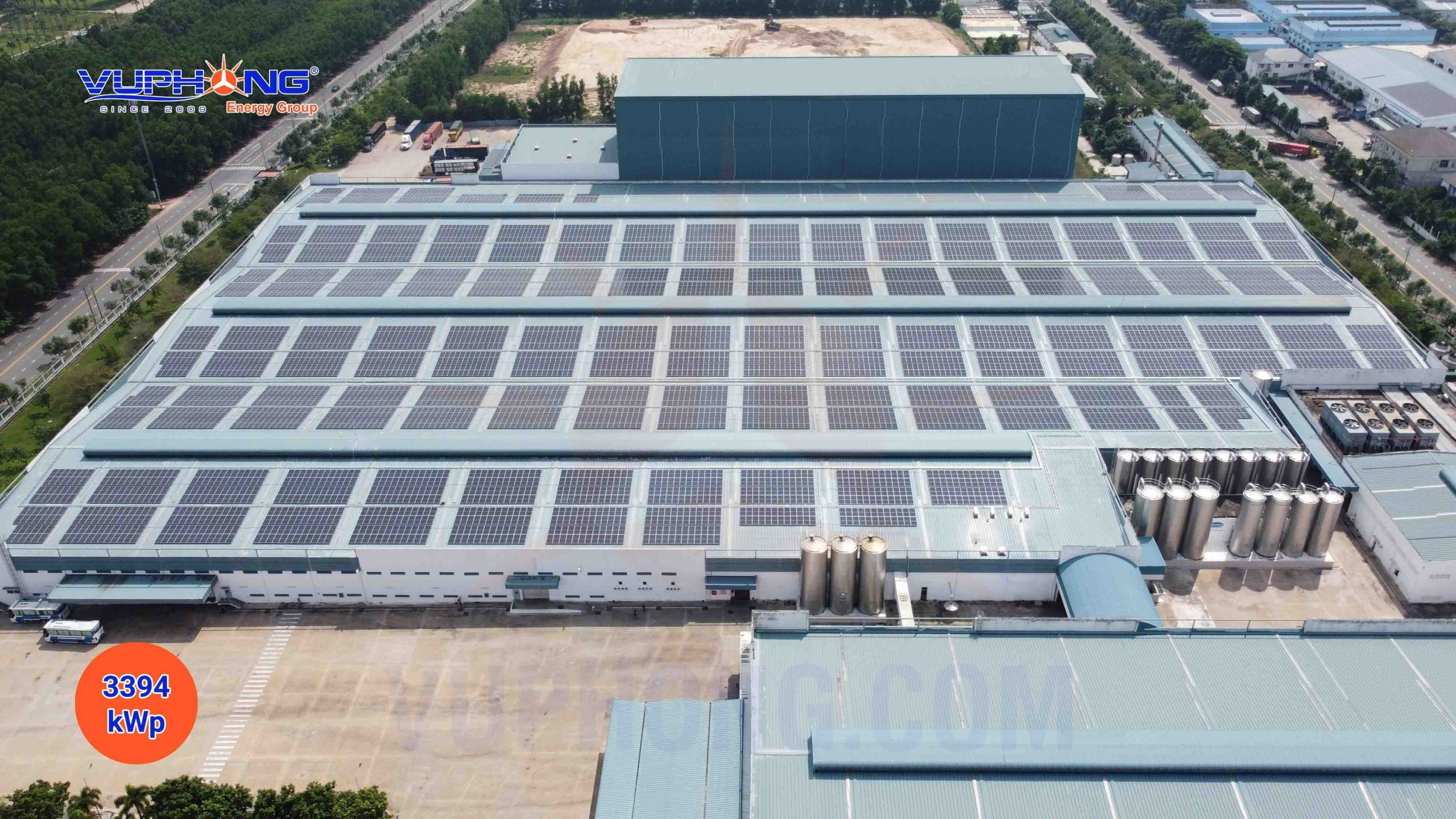 A solar power system on the roof of Vinamilk's factory
Mr. Phong, Pham Nam asserts that there are no technical barriers to the growth of rooftop solar power in Ho Chi Minh City (HCMC), but rather issues related to policy mechanisms. The Prime Minister's Decision 13/2020/QD-TTg, published on April 6, 2020, regulating the retail price of solar power, has ended. The present problem is the need for more connections of rooftop solar power system execution, which must wait for the government to issue and guide its implementation. As a result, HCMC urgently requires a breakthrough mechanism for developing rooftop solar power with two primary goals: reducing emissions and lowering consumption of electricity costs for the City's public governmental agencies, public service units, and private entities. Vu Phong Energy Group is researching a project to install a rooftop solar power system with a total capacity of approximately 500 kWp at Cu Chi General Hospital. We are estimated that the project will decrease carbon emissions by more than 500 tons per year. As a result, if HCMC can add 5,000 MWp of solar power, carbon emissions will be substantially reduced.
Another important point is that Ho Chi Minh City currently ranks second in the nation in drawing FDI investment, and many investors are interested in developing a green and circular economy. In order to participate in the green supply chain, they have to demonstrate the use of renewable energy in a certain percentage of their overall energy usage. Indeed, many Vietnamese companies are subject to goals for the percentage of renewable energy they use. Many international businesses with global supply networks use this as a criterion for allocating orders. As a result, if Ho Chi Minh City does not pay attention to this problem, it may reduce its attractiveness to investors.
To achieve the anticipated breakthrough in Ho Chi Minh City, delegating and empowering localities to implement breakthrough development mechanisms boldly is essential. And there are many companies, such as Vu Phong Energy Group, ready to support and add to Ho Chi Minh City's continued growth and leadership in the country's economy.
Vu Phong Energy Group JSC