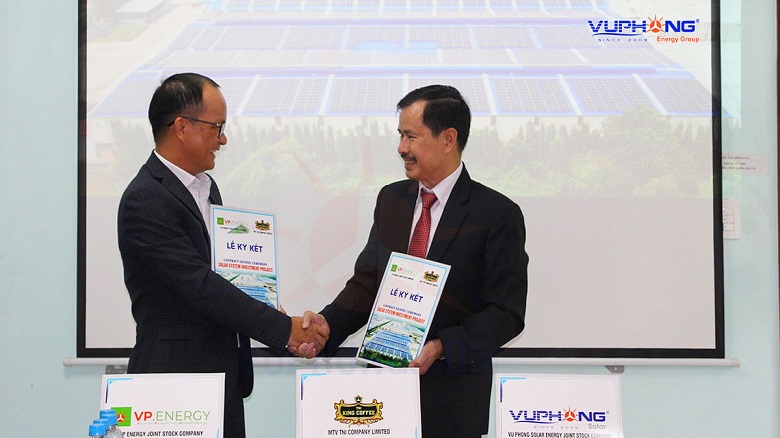 With over 12 years of experience (since 2009), Vu Phong Energy Group JSC (Solar & Wind Power) is known as the leading professional solar EPC contractor in Vietnam, has made its mark with a series of high-quality and aesthetically pleasing solar power projects.
Vietnam's leading professional solar EPC contractor
Since its founding in early 2009, Vu Phong Energy Group has been a pioneer in constructing and installing solar power in Vietnam. Vu Phong has grown over the past 12 years to become a leading professional EPC contractor in the field of solar power installation, as well as providing operation and maintenance (O&M) services, research and production of renewable energy equipment, and has earned the trust of a large number of customers. Vu Phong has been the EPC contractor for hundreds of projects ranging from solar power projects on factory roofs with capacities ranging from several MW to large capacity solar power plants in Ninh Thuan and Binh Thuan, among others…
One of many Vietnamese EPC contractors in the field of solar power, Customers place their trust in Vu Phong Energy Group due to a combination of three factors:
Soil expertise: Vu Phong is focused on the development of a renewable energy ecosystem and provides a team of highly skilled engineers with extensive experience.
Good reputation: Vu Phong always follows through on its commitments, ensuring the quality, safety, and aesthetics of each project completed.
Attentive attitude: Vu Phong is dedicated to providing thoughtful services and advising customers on the best solution.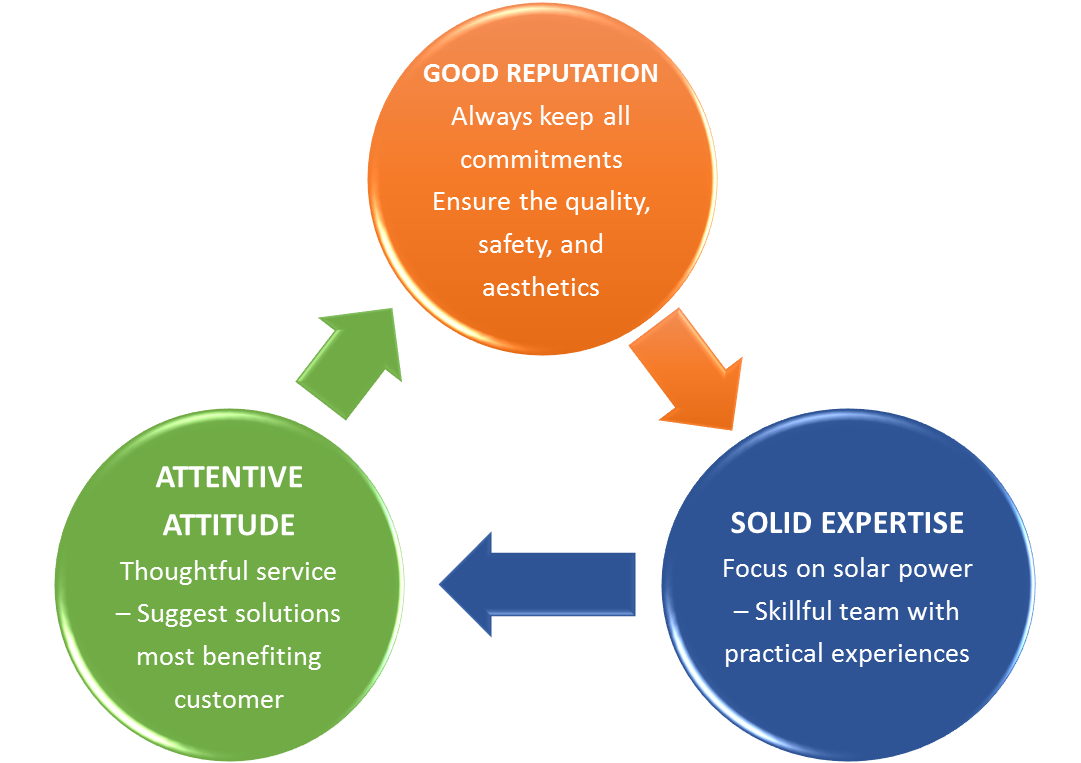 Ensure the highest level of quality for each system
As an EPC contractor with soil expertise and many years of industry experience, Vu Phong always strives to best complete the works according to the EPC contract form for solar power, ensuring safety and quality, progress, objectives, requirements, and improving the efficiency of the project or tender package. Vu Phong carefully implements each stage of Engineering (E) – Procurement (P) – Construction (C) to ensure the best quality:
Professional system design by a highly qualified and experienced team of engineers. For example, in the case of rooftop solar power systems, Vu Phong's engineers will survey the roof's current state to determine the best structure and direction to install the solar panel truss. The height of the truss frame is also carefully calculated to ensure that the solar panel is not shaded and thus loses performance. Engineers will also calculate how to prevent lightning strikes and protect the DC/AC layer, allowing the system to operate safely and reliably even in extreme weather conditions. Furthermore, the solar power system will be meticulously calculated so that it does not interfere with existing activities on the roof…
Providing genuine, carefully selected materials: To ensure overall system quality, Vu Phong carefully selects all materials from leading domestic and international prestigious brands. For main materials such as solar panels and inverters, Vu Phong, in particular, only uses genuine products from leading, globally prestigious brands, and all products have Certificates of Origin (CO) and Certificates of Quality (CQ).
Construction and installation meet design standards: Vu Phong's experienced construction engineers will ensure that technical standards are met following design drawings and standards such as ISO 9001:2015, ISO 14001:2015, and ISO 45001:2018. In particular, after construction, the solar power system will be checked by engineers using the specialized testing equipment to ensure safe operation of the system and effectiveness after handing over to the customer.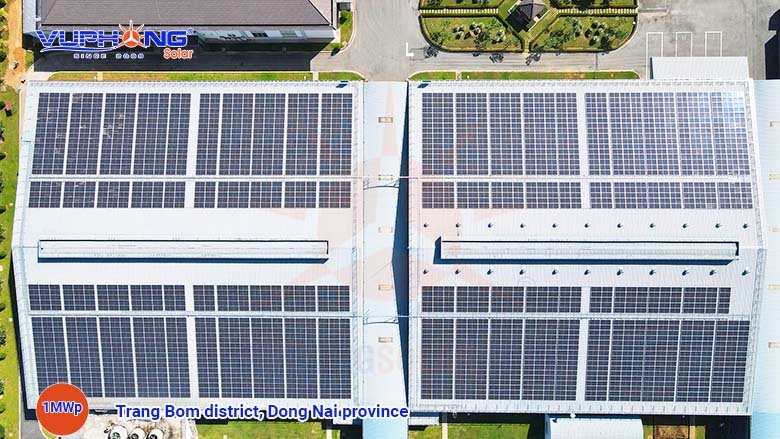 A high-quality and aesthetically project that has completed by Vu Phong at the end of 2020
See more details in the article: Ensuring the quality of solar power systems – not just performance and investment profit
In addition to its role as an EPC solar power contractor, Vu Phong also provides professional Operation and Maintenance (O&M) services, assisting the system to operate stably and efficiently throughout its life cycle, ensuring the best safety system and maximum profit for investors. More Vu Phong Energy Group projects can be found here: https://vuphong.com/all-projects-solar-wind.
Individuals and businesses interested in solar power should contact Vu Phong Energy Group's Call Center 1800 7171 or +84 9 1800 7171 or send an email to hello@vuphong.com for more information.
Vu Phong Energy Group