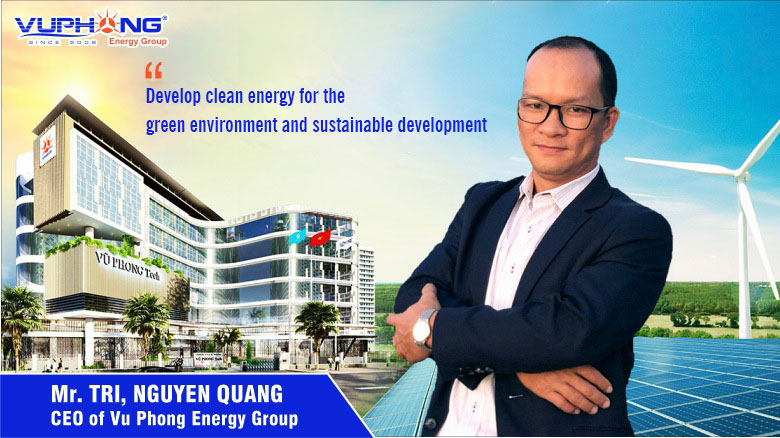 August 23, 2021, Chairman of the Board of Directors in Vu Phong Energy Group JSC has appointed Mr. Tri, Nguyen Quang as Chief Executive Officer (CEO).
Appointment of New CEO for Vu Phong Energy Group JSC
Accordingly, Mr. Tri, Nguyen Quang has been officially appoint to a new position since August 23. The mission is to manage the Vu Phong Energy Group to achieve business goals, maintain the company's leadership position in the solar power market, and make a strong mark in wind power in Vietnam.
Founded in 2009, Vu Phong Energy Group is now Vietnam's leading renewable energy company. We are a capable and experienced EPC general contractor who specializes in providing high-quality O&M and AM services for solar and wind power plants and being a pioneer in developing & producing renewable energy devices. Mr. Tri, in particular, has made numerous critical contributions to assist Vu Phong Energy Group in achieving tremendous leaps with excellent business results during 2019-2020 as Deputy General Director in charge of sales. With his wealth of knowledge and zeal, he inspires Vu Phong Energy Group employees to help them maximize their potential.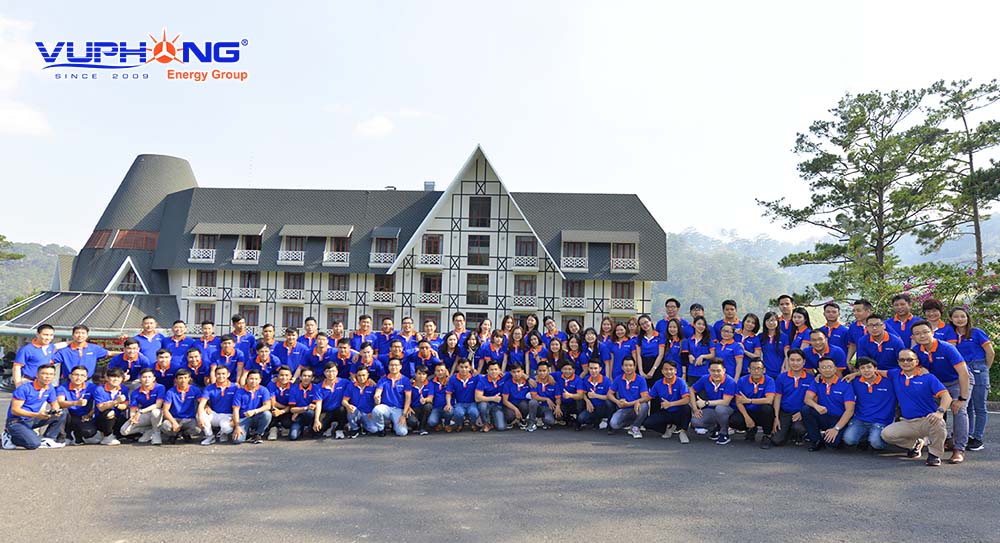 Vu Phong Energy Group team is united towards new goals
CEO's Career before Joining Vu Phong Energy Group
Mr. Tri was born in 1981 and graduated from Ho Chi Minh City University of Technology. As a college student with a business passion, he got his first sales job at Electrolux Corporation. Following graduation, Mr. Tri continued to work in the B2B industry at several large domestic and international corporations. At the same time, he was working on several projects with Mr. Phong, Pham Nam, Chairman and General Director of Vu Phong Energy Group. He began accompanying Vu Phong and has remained with Vu Phong Energy Group to this day.
Vu Phong Energy Group