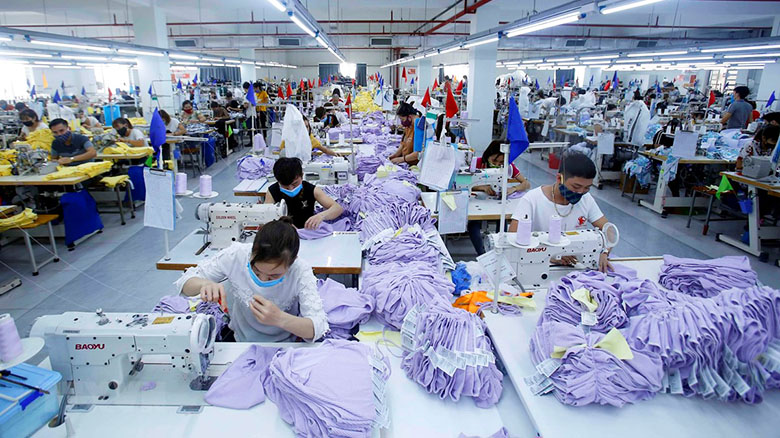 Vietnam's textile export market share now ranks second worldwide, behind only China. The signing of FTAs, notably new-generation FTAs such as CPTPP, EVFTA, and UKVFTA, has facilitated integration flows, thereby expanding Vietnam's textile industry's opportunities. To preserve the place in the global supply chain, increase the competitiveness, and reach consumers in the current new trend, the textile sector has encountered difficulties in greening manufacturing and exceeding environmental criteria.
Mandatory requirements in global trends
Textiles are considered a critical industry in many economies, accounting for 8-8.8% of total global commerce. Textiles are also the major export sector in Vietnam, contributing to economic development by accounting for 12-16% of total export turnover.
The textile industry's revenue has impressive growth in recent years. The whole industry export turnover would reach 40.3 billion USD in 2021, up 15.2% from 2020. Textile export turnover reached over 22.3 billion USD in the first six months of this year, increasing 17.7% from the same time in 2021. The sector hopes to reach 43.5 billion USD by 2022. Vietnam's textile industry still has many growth opportunities, due to FTAs like the Comprehensive and Progressive Agreement for Trans-Pacific Partnership (CPTPP), the European Union–Vietnam Free Trade Agreement (EVFTA), and the UK–Vietnam Free Trade Agreement (UKVFTA).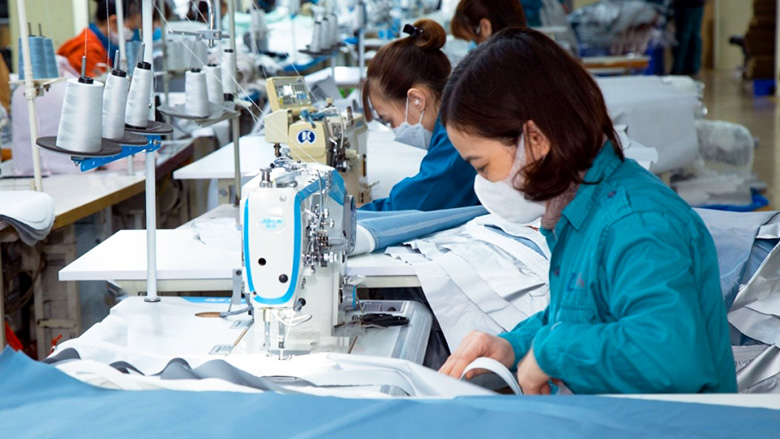 Vietnam's textile industry has impressive growth and is one of the key export industries (Source: Internet)
However, the new generation of FTAs has posed challenges for corporations, as they all contain environmental protection and low-emissions pledges, as well as norms and limits on sustainable development, green growth, and environmental and community responsibility. To maximize the "leverage" of FTAs, increase competitiveness in the flow of global integration, maintain the momentum of sustainable growth, and continue to create breakthroughs, companies must do more than improve product quality, reduce manufacturing costs, and "green" their entire production process.
Green consumption – sustainable consumption, green fashion – is also becoming a global trend, which is especially interesting after the Covid-19 pandemic. According to the statistics, up to 85% of consumers have changed their purchasing behavior to be more environmentally friendly in the last 5 years, 60% regard sustainability as an essential purchase criterion, and 34% are prepared to pay more for sustainable products or services (The Global Sustainability Study 2021, Simon-Kucher & Partners). Many international fashion brands have announced commitments to reduce emissions and greening the whole supply chain as part of this trend. As a result, greening manufacturing is a challenge that textile businesses must address to preserve their place in the global supply chain, boost competitiveness, and reach customers on their way to sustainable growth and development.
Challenges in the "greening" roadmap
"Greening" production, including solutions to use clean energy and save energy, not only helps businesses reduce production costs and meet environmental criteria, but also contributes to the country's overall goal of reducing greenhouse gas emissions, towards net zero emissions by 2050, as the Prime Minister's commitment at COP26, and join hands to implement the Sustainable Development Goals (SDGs) of the United Nations, such as Goal 7 – Affordable and clean energy, Goal 8 – Decent work and economic growth, Goal 13 – Climate action, and Goal 17 – Partnerships for the Goals.
The Vietnam Textile and Apparel Association (VITAS) has set a goal of reducing energy consumption by 15% and water consumption by 20% by 2023 for textile firms members of the VITAS Sustainability Committee; by 2030, Vietnam's textile sector would be transformed "greening".
Many enterprises in the global textile and garment supply chain have received requirements to "green" and invest in rooftop solar power systems, water reuse systems, using boilers using biomass materials to reduce emissions, using environmental impact measurement software to develop a plan to use more friendly materials and technologies… However, there is no denying that the financial issue remains a challenge for many businesses on the "greening" path, particularly small and medium-sized enterprises.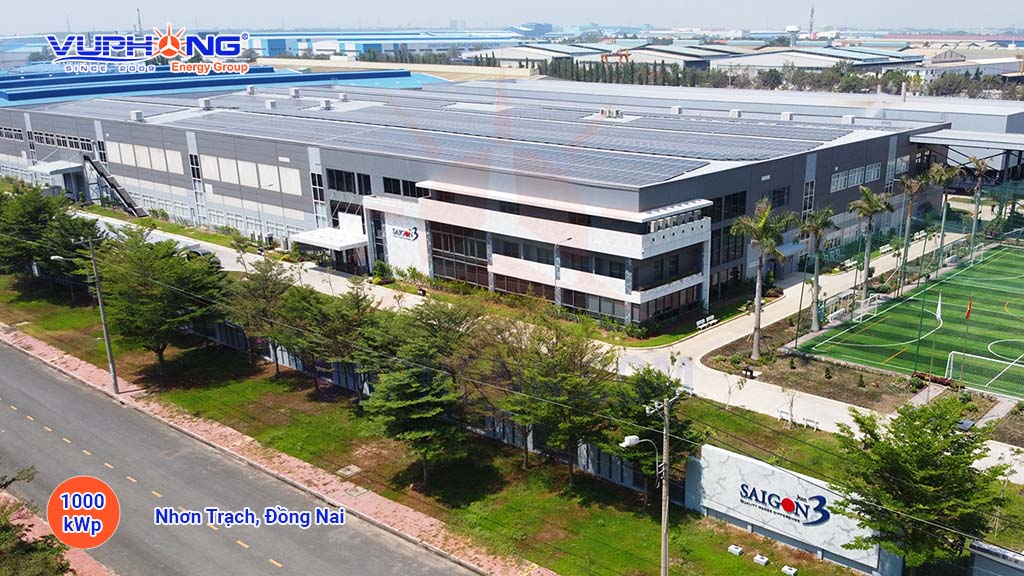 According to the global trend, many textile enterprises have implemented solutions such as using clean energy to "greening" production
The good news is that there have been a number of financial support policies and Green Credit programs from banks, financial institutions, and private funds for businesses that invest in waste treatment systems, wastewater reuse, solar power installation investments, and renewable energy. With flexible cooperation models like BLT (Built – Lease – Transfer), textile businesses just use the roof of an idle factory and can use clean energy without making an initial investment or using business capital. With a long-term cooperation contract, businesses will be able to use clean energy at a reasonable cost for a long time and avoid the risk of high energy costs in the future. Businesses don't have to worry about maintaining and operating the system, as well as finding new business opportunities thanks to responsible branding, meeting emission reduction criteria, green production, and sustainable development.
By taking advantage of these collaboration opportunities, textile enterprises will be more favorable in the "greening" roadmap, resulting in sustainable growth and development, and will continue to achieve new achievements with Vietnam's textile and garment industry, contributing to the overall economic development.
BLT (Build – Lease – Transfer) solar power is a flexible cooperation model pioneered by Vu Phong Energy Group, which has received reactions and collaboration from a wide range of businesses. Vu Phong has constructed and successfully turned over many systems installed under the BLT model, enabling businesses to use clean energy with no upfront costs.

Individuals and businesses interested in the BLT model, and clean energy solutions, please contact Our Call Center via 18007171 or +84 9 1800 7171 or send an email to hello@vuphong.com for more information.
Read more:
Vu Phong Energy Group