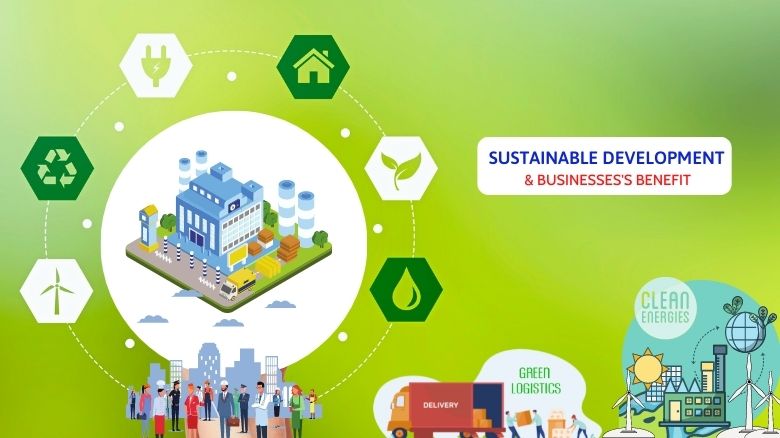 Sustainable development is known as a way of helping businesses to remain competitive in the market. And what are the unique advantages of enterprises moving toward sustainable development?
From the urgent requirement of practice
A sustainable development strategy that is closely linked to business goals is seen as a prerequisite for an enterprise's success. This stems from the urgent requirement of practice, at a time when United Nations members, including Vietnam, are actively participating in the process of realizing 17 Sustainable Development Goals (SDGs) while also working towards a green economy, green growth, and sustainable development.
Many countries have issued many environmental protection regulations aimed at sustainable development, focusing on climate change and energy resource depletion. Many regulations and criteria in new-generation bilateral and multilateral Free Trade Agreements (FTAs) that Vietnam has signed and participated in contributing to green growth and sustainable development. Many economic experts believe that "green competition" will be the global competitive trend in this decade and for many decades to come. As a result, proactively linking sustainable development with business activities will enable enterprises to respond more quickly to constantly changing and increasingly stringent regulations, integrate with global trends and find a familiar voice with customers and suppliers. On the other hand, if businesses do not have a sustainable development strategy and are slow to "green transition," they may miss out on many opportunities for cooperation and development, reduce market competitiveness, and even fail to sustain themselves in the global value chain.
Emission reduction, green growth and sustainable development are global trends
Not only sustainable development helps businesses satisfy requirements and standards, but it also increases competitiveness while participating in the supply chain. It also helps businesses enhance their reputation and confirm the brand value of a responsible company with the community. Companies will gain the trust of partners, investors, and shareholders as a result, while also having more accessible access to green capital sources and attracting high-quality human resources. Furthermore, applying sustainable development models with solutions for effective resource exploitation, rational energy usage, and prioritization of clean and renewable energy sources would help enterprises optimize production and operation costs.
What are the advantages and disadvantages of businesses moving toward sustainable development?
Sustainable development is an inevitable trend. However, integrating sustainable development into short, medium, and long-term strategies remains a significant problem for businesses. Furthermore, investment capital is one of the biggest impediments that many companies, particularly small and medium-sized private enterprises, face on their path to sustainable development. Sustainability paradigm shift investments are frequently large and may not always provide immediate results. Long-term investments, such as using clean energy or adjusting production processes to reduce environmental impact, do not fully represent if only evaluated based on the economic value or immediate short-term goals.
So, what are the advantages of businesses moving toward sustainable development? According to numerous surveys, most companies believe that implementing sustainable development goals will provide practical benefits to the business, such as improved reputation, social consensus opportunities, differentiation opportunities, increased competitive advantage, business opportunities and new revenue sources… This clearly shows business managers' views and interests in sustainable development.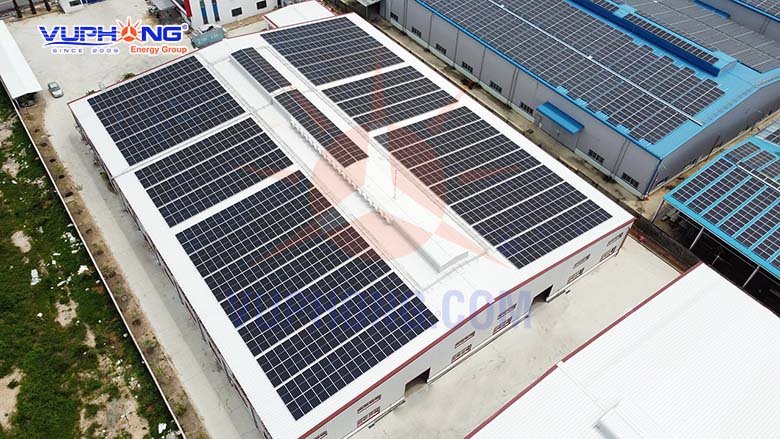 More businesses are interested in green productions and solutions for sustainable development
Furthermore, as a responsible UN member, Vietnam has actively developed and implemented solutions to promote green growth and sustainable development. Many policies and programs have been implemented to raise awareness, support, and encourage businesses to use sustainable business models and protect the environment. Many companies have found it more favorable to transition to a sustainable business model due to the assistance provided by these initiatives and projects.
In particular, in the spirit of Sustainable Development Goal 17 – Partnership for Goals, many cooperation models have developed to assist more businesses toward sustainable development. Among these is the BLT (Build – Lease – Transfer) solar power model, which allows manufacturing businesses to use clean energy without paying initial investment capital. This is the model pioneered by Vu Phong Energy Group, with the mission of "Develop clean energy for the green environment and sustainable development," in cooperation with customers and partners who are organizations and businesses with the same goal of achieving sustainable values. The BLT solar power model will allow companies who want to use clean energy for green manufacturing to handle the problem of a lack of investment capital while actively saving energy costs in the long run. (Find out more information here)
Vu Phong Energy Group