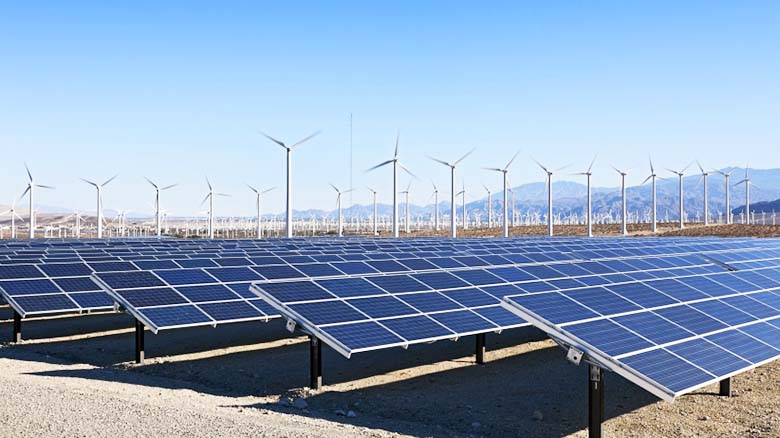 With the need to save power, and disruption in the energy sector, there are plenty of opportunities for the Smart-er players
In an era of climate change and scarce fossil fuels, there is an urgency to make people more aware of the need to save energy and to think about the wiser use of power – whether from traditional sources (95 per cent of Singapore's electricity comes from gas) or alternative power, such as solar, wind or thermal
Singapore's Smart Nation vision represents a great lever to make the most of newly arising business opportunities in the field of green energy and to change consumer behaviour. There can be no "smart city" without smart(er) energy, a more sensible use of clean renewable energy sources and "good" energy-saving habits.
Indeed, energy-saving tips can be found on the website of Singapore Power (SP): Clean your air-con filters regularly; use more LED bulbs; use a fan instead of air-con; audit your daily electricity usage; set the temperature at 25 deg C (rather than 23 deg C or lower); switch off the water heater immediately after showering and so forth.
In addition, though, wouldn't it be nice to harness the power of the sun by putting a small mobile solar energy storage facility in our homes (it usually takes a couple of hours to dry my laundry outside when the sun is shining)?
In search of an answer, I checked out the websites of Singapore Power (which oversees solar development in Singapore) and Singapore's Energy Market Authority (EMA).
According to the EMA, the number of "Solar Photovoltaic (PV) Installations and Grid Connected Solar Photovoltaic Installations by Residents" in Singapore is still quite small. It grew from just 13 in 2009 to 500 last year; the non-residential take-up rate increased from 46 in 2009 to 1,280 last year.
Unfortunately, I failed to get the information I wished for when I activated the "how to install a solar PV system for your business or home" link on the EMA website. Instead, I was directed back to the website of SP (Singapore Power) group.
As a consumer, I would like to establish quickly if (and if yes, where and how) I can buy my own "solar energy supply system" here and what it takes to link it to the national grid.
Reading the Handbook of Solar PV Systems put together by the Building and Construction Authority and EMA is worthwhile as it contains important technical details, but in the end we wish to know which system is available on the market, is it endorsed by the regulator, is it reliable, how much does it cost, and who can safely install it.
SINGAPORE CATCHING UP
One pioneer in providing grid-connected PV systems here is Sunseap, Singapore's biggest renewable energy provider, which was started by Mr Frank Phuan and Mr Lawrence Wuin.
Singapore is catching up with renewable energy leaders such as Germany, and with the vision of energy disruptors such as Mr Elon Musk with his idea of "integrated solar roof tiles" or Google's futuristic Titan-Solara 50 drone.
The goal is to have solar power contributing 350 megawatt peak to Singapore's system by 2020, making up 5 per cent of the projected electricity demand. The Government's tender for PV (photovoltaic) panels, the Housing Board's efforts to equip more HDB blocks with solar panels, Nanyang Technological University's evolving Cleantech hub, and the large floating solar photovoltaic cell test bed at Tengeh Reservoir are recent manifestations of an envisaged greener future. However, more can be done.
The corporate story of Germany's giant electric utility E.ON (once a monopoly), which has seen its share price fall by more than 50 per cent in eight years, is perhaps indicative of the risks in delaying to innovate in the area of renewables (which are getting cheaper and cheaper, in line with changing customer preferences). This is especially important in an era of climate change and at a time when there is potential to have a more open, innovative business model which leverages renewable forms of energy such as wind and solar instead of fossil fuels.
However, E.ON has recently started its own energy acceleration programme by supporting several energy start-ups such as digimondo ("a cloud for every information"), Radbonus (a reward scheme for cycling) and pixolus (meter reading via smartphone camera).
E.ON's stakeholders can easily get information on its user-friendly website – for example, there are tips on how to install a solar system in one's home, and there is also a tap to calculate the cost of doing so.
TRENDS PROVIDE OPPORTUNITIES
Several trends are disrupting the traditional structure of the energy sector, such as grid parity of solar-distributed generation. This refers to the time when an emerging technology such as solar power will produce electricity at the same cost to consumers as traditional approaches.
These trends represent promising new business opportunities. Questions which energy entrepreneurs need to ask themselves include: How could established utilities monetise green energy trends (and avoid becoming extinct like Kodak, Borders and many others before)?
Other questions: How could a new energy-related start-up team leverage energy-related technological advancements, such as in areas like micro grids, lithium batteries, storage, kinetic energy or smart meters? An interesting local example of a green product innovation is the Wi-Fi-enabled smart bulb "Qube", developed by Mr Rick Tan's Innova Technology.
As Singapore Power's launch of the Free Electrons Global Energy Start-up Accelerator Programme indicates, Singapore's energy market provides great opportunities for entrepreneurial energy innovators with a convincing customer value proposition and innovative business models (think smart LED lighting for smart homes or micro grids for energy cooperatives). SP teamed up with seven other power utilities to launch the programme in January. It aims to bring together utilities and start-ups to innovate and co-create ideas and clean energy solutions.
I look forward to the day when I can go to a neighbourhood shop in Ghim Moh and buy my own mobile solar power energy supply system that I can easily and safely plug into the (micro) grid in order to lower my energy costs, flexibly store energy for later use and thereby help to save the planet.
Read more:
Source: Straitstimes.com