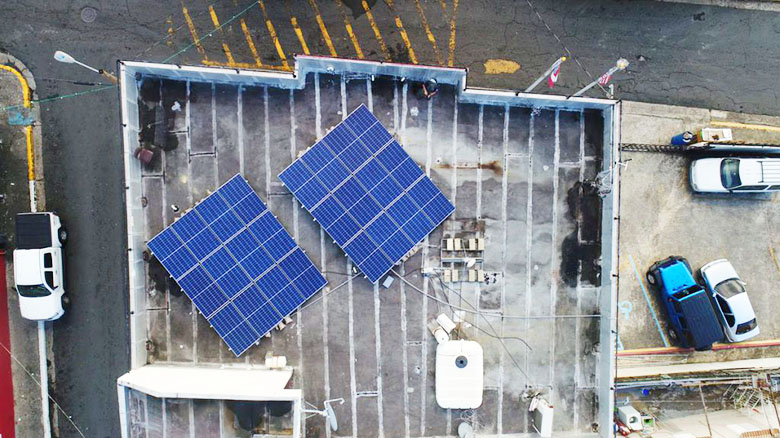 When Hurricane Maria hit Puerto Rico, it wreaked havoc on the aging electrical grid supporting the island, taking out power for island residents for months for many.
Many new energy companies like Tesla, sonnen, and Sunrun championed a charge into the country in an effort to restore power to the country by installing bundled solar + storage systems for critical service providers around the island.
We sat down with Sunrun's Senior Director of Business Development, Nick Smallwood, to talk about the work Sunrun has done and continues to do to help the Caribbean island rebuild its electrical grid with modern, renewable technology.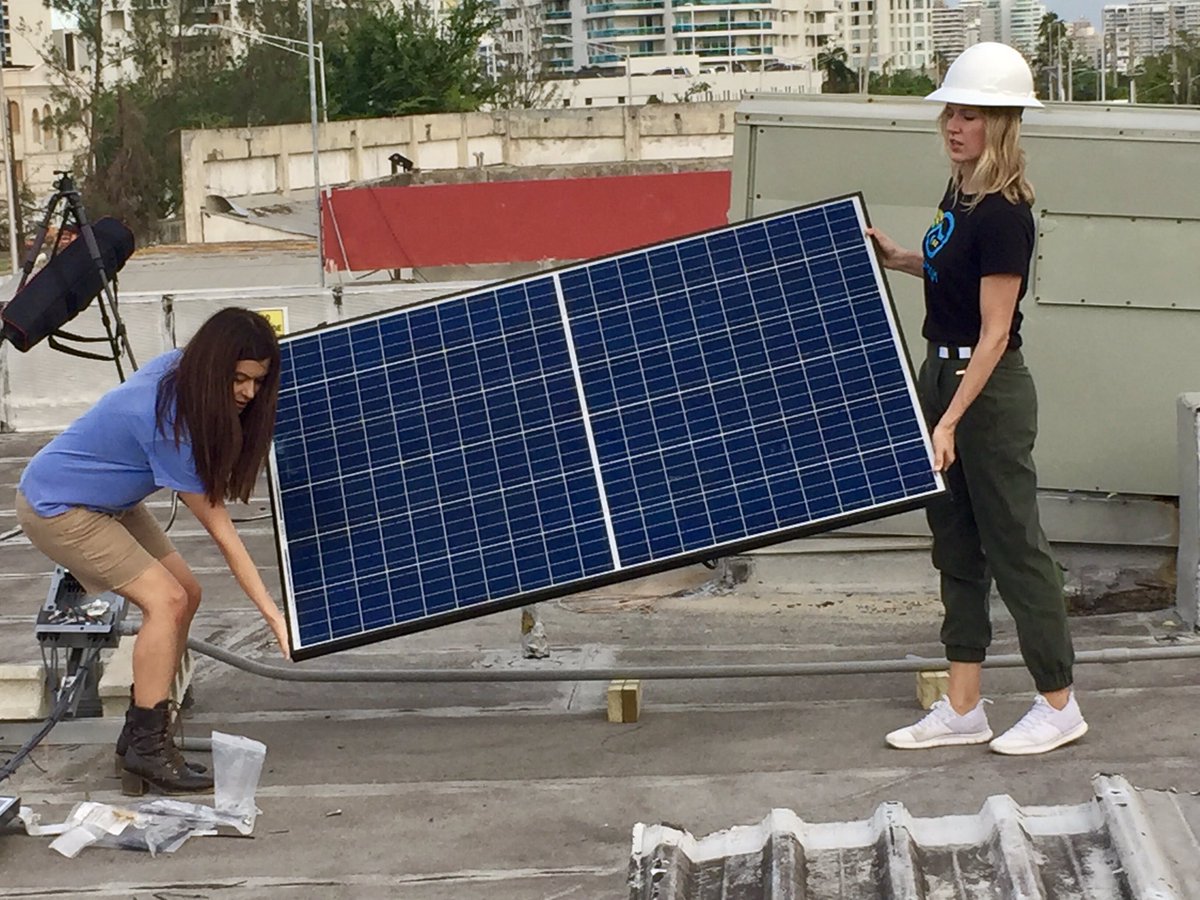 Sunrun partnered with Empowered by Light to install solar + storage microgrid systems in Puerto Rico that would ensure the stations would be able to continue operations even in the event of a power outage. The 3 installations are comprised of 6.6kW worth of REC 275-watt panels which have been paired with a bank of Outback Power lead acid batteries. These batteries differ from the lithium ion products typically used in Sunrun's installations in the mainland United States but are commonplace in Puerto Rico due to their lower cost and higher availability.
To install the systems, Sunrun designed and shipped the components and coordinated the installation of the systems with local resources doing the actual installs on-site.
Sunrun doesn't do business in Puerto Rico, so the experience was chock full of learnings including one that surprised the Sunrun team: Puerto Rico was an island full of solar experts. The average income in Puerto Rico is only $19,518, which has forced the population to become experts in energy pricing, energy efficiency and…it turns out…solar pricing.
This focus, coupled with the cost competitiveness of solar, has resulted in a booming industry for rooftop solar (with 11,000 existing rooftop solar installations) but the vast majority of these systems were not coupled with any local storage when they were installed. Since the widespread power outages caused by Hurricane Maria, demand for solar + storage installations in Puerto Rico has boomed, as well as a new focus on adding local energy storage to homes with existing solar installations.
On the installer side, Sunrun partnered with a reputable local construction company that already had a large renewables arm. Yet again, the Sunrun team was pleasantly surprised with what they found when looking for local partners to execute the installations. Nick related that, "There is a level of sophistication with local installers that you don't even see in some states here in the mainland."
Only a few weeks after the installations were completed, the systems were put to the test in a real life situation when power to the entire island went out again for more than 24 hours. Sunrun confirmed via Twitter that the power was indeed still on at the fire stations where the solar systems were installed after Hurricane Maria.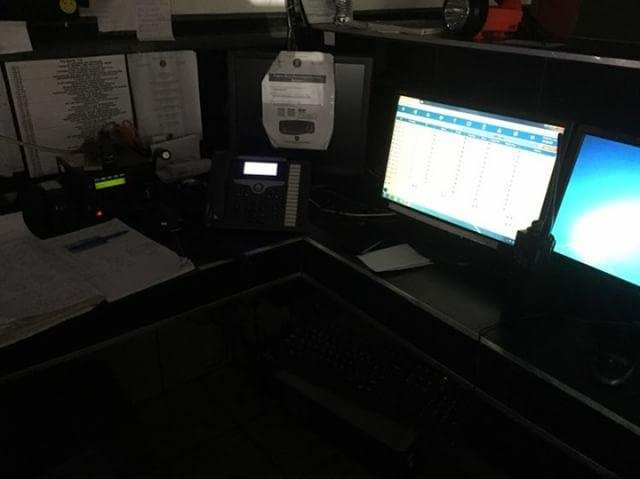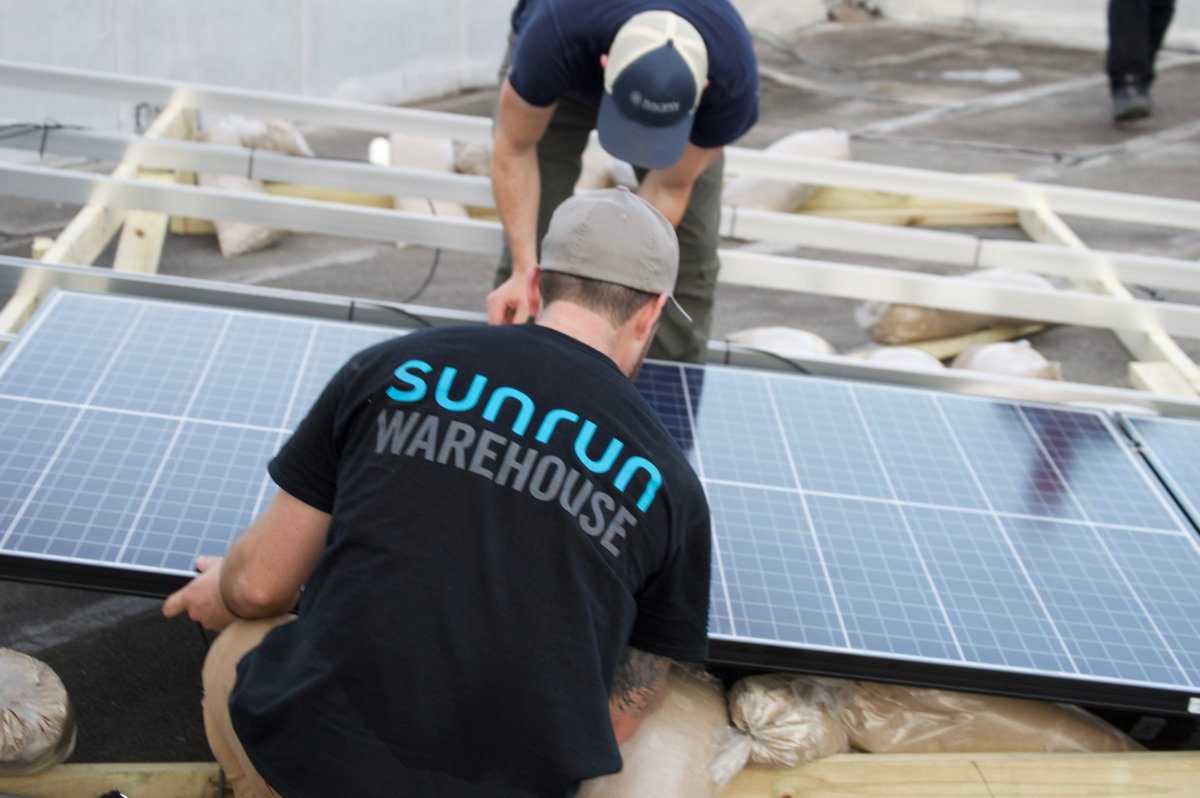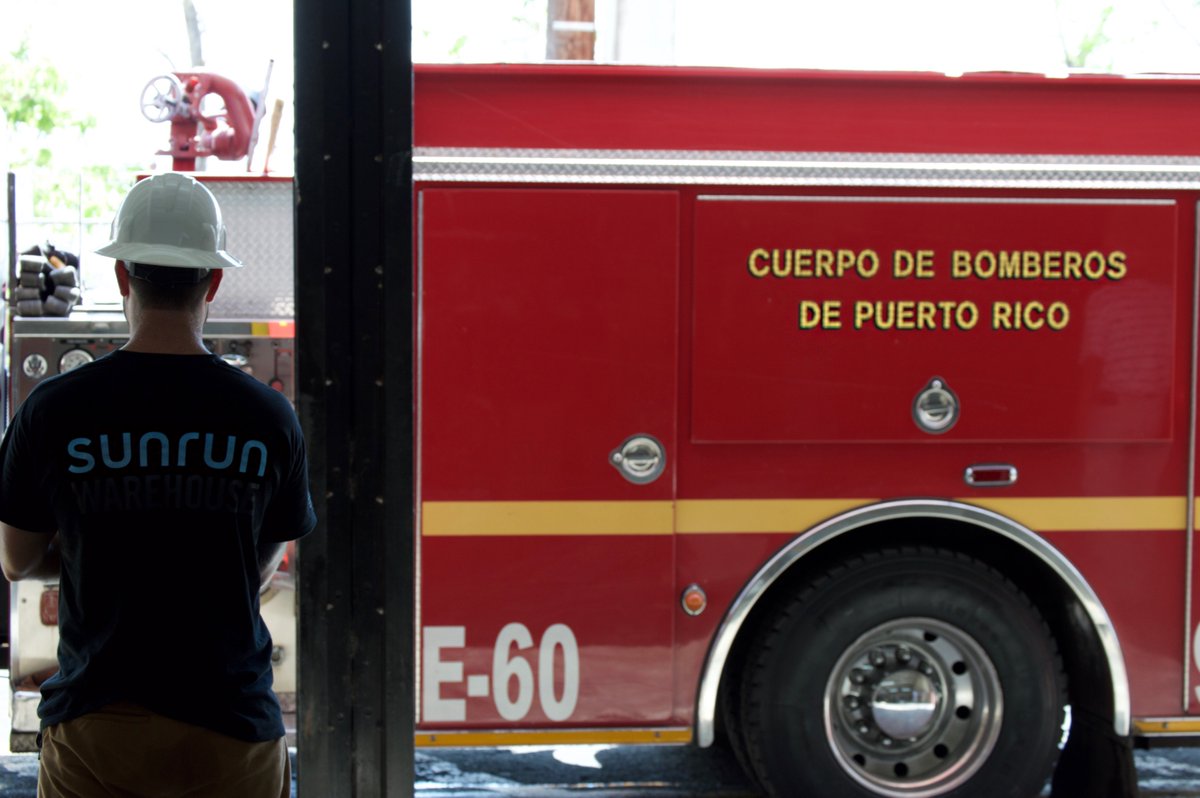 Looking to the future, Sunrun has committed to installing 8 microgrid systems in total in Puerto Rico and sees that as just the beginning of a much longer process of leveraging its expertise in renewables to restore power to the island. "We are going to be around [Puerto Rico] for the long haul."
The failure of the existing grid highlighted an island in crisis as the territory declared bankruptcy early in 2017 and was operating under the governance of a financial oversight board. The trauma of the hurricane not only took down power to the island of Puerto Rico, it also completely severed the underwater connection that was the sole source of power for two of Puerto Rico's smaller islands to the east, Vieques and Culebra.
With an estimated time to repair of four years, a Request for Proposals was put out by the Puerto Rico Electric Power Authority (PREPA) to look for solutions that could offer alternative options to power up the smaller islands. That effectively opens the door for renewables to swoop in and prove not only their cost-competitiveness, but their capability to truly replace fossil fuel-fired generation for entire islands.
The transition to a more resilient electric grid will not be smooth, easy, fast or peaceful. Fossil fuel companies, utilities, power plant operators, and those fearing change — fearing the future — always push back. But what Hurricane Maria and the damage she wreaked in Puerto Rico have made clear is that renewables do offer more resiliency. They do offer the same electricity at a lower cost. On top of that, they don't pollute.
These are the reasons Sunrun was started in the first place, and Nick shared that Sunrun sees the current rebuilding of the grid as a pivotal moment for Puerto Rico, "It's a really good opportunity for the people involved in Puerto Rico to be able to take control of their future and ensure that whatever emerges from it is something that is beneficial for everyone involved and that it is a resilient solution."
Nguồn: Cleantechnica.com