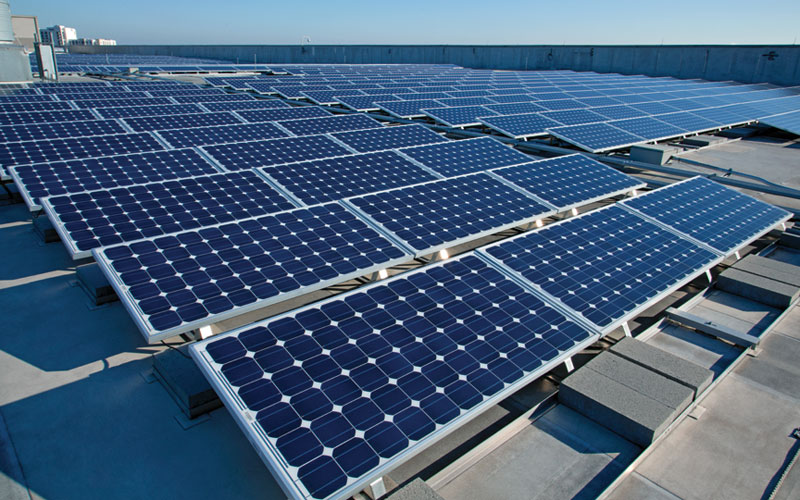 Solar Technologies offers a free commercial solar energy analysis to see if solar power is an economically feasible and affordable method of reducing your electric bills.
How Do You Do A Solar Power Analysis?
Solar Technologies will:
* inspect your property with you and/or your building-maintenance supervisor.
* prepare an evaluation and proposal based on an analysis of your building's energy needs, layout, location and construction.
What Is In The Solar Power Proposal?
* solar power system recommendation for generating solar energy.
* economic analysis based on your current and future energy generating needs.
* financing options that fit your company's needs.
Benefits of Solar Power Systems:
* Reduce Your Electric Bills
* Fix Your Electric Rate Escalation
* Use the Utility As Your Backup Electricity Generator
* Get A Great Public Image For Becoming A Green Company
* Help The Environment By Reducing CO2 Production
One of the biggest benefits that distributed power generation holds for businesses is that solar power cells (photovoltaic or PV cells) produce electricity when you need it most – during the day, at the peak of utility power usage. But many businesses also have critical systems that must have power 24/7. Solar Technologies can recommend and install a variety of backup systems that seamlessly kick in when utility power fails.
Be sure to ask us how government incentives will allow your business to recapture your investment in as few as five years.