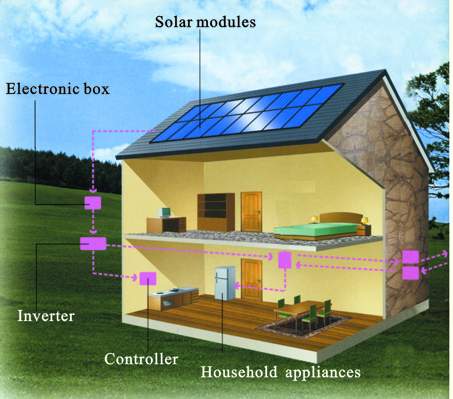 Solar Technologies ensures low maintenance, high performance, and worry free operation of your solar power system.
Company workmanship and Performance. In addition to a 10 year warranty on our work, Solar Technologies offers a generous "10 Year Performance Assurance Guarantee" to ensure consistent operation over time.
Solar Technologies managed the entire process very effectively, including a panel supply issue and power loss issue. Although these could have negatively impacted my impression, it actually increased my confidence in them.
– Edward Erickson, San Jose
Solar Panels. There is a 25 year performance warranty on solar panels and a 5-10 year materials warranty, depending on the manufacturer.
Inverters. Inverters are warranted for 10 years.
Solar Technologies guarantees the normal operation of its solar power systems for ten years following installation. The warranty includes the removal, replacement or repair (at the option of Solar Technologies) of solar energy components that become defective in the course of normal operation.
The warranties for major system components, including solar panels, wind turbines, generators, inverters and related electric components and battery systems, are provided by manufacturers.
Solar Technologies ten-year warranty on labor and workmanship on your solar power system does not cover damage due to acts of nature, malicious mischief or consequential damage, nor will it cover modifications or damage caused by an owner's modifications to the solar power system. You should inform your homeowner's insurance carrier of the solar power system so it can be covered by your homeowner's insurance.
During the ten-year period, this warranty covers all solar power generating system components that are eligible for a rebate against breakdown or degradation in electrical output of more than 10 percent from their original rating, under test conditions appropriate for those items. This guarantee of equipment performance does not guarantee weather-related performance, such as annual energy output.
The warranty extends to the original purchaser and any subsequent purchaser or owners at the same location during the warranty period.